In April my friend Sally and I took the dogs to Middle Lion Campground near Ojai, CA. We were originally going to backpack in the Sespe Wilderness, but the weather forecast was predicting very chilly nights so we opted to camp and set out for day hikes instead.
Where is Middle Lion Campground
Middle Lion Campground is located in the Los Padres National Forest. Although the campground feels remote it is only 20 miles outside of Ojai. To get there, follow Highway 33 North for 14 miles to Rose Valley Road turnoff. Turn right and follow the paved road for 4.8 miles. Turn right and drive 0.8 miles and the campground is at the end of the road. The last 0.8 mile is full of giant potholes, be very careful you plan to arrive at night.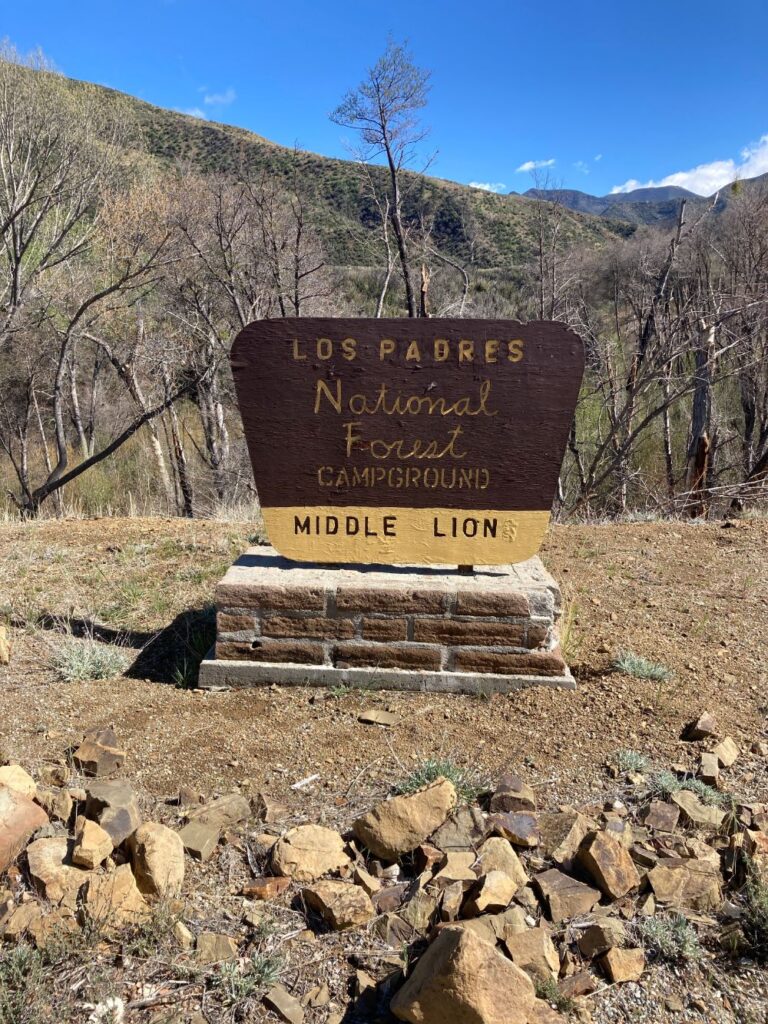 Reservations for Middle Lion Campground
There are only 8 spots at Middle Lion Campground 6 are reservable at Recreation.Gov and two are first come first serve. The fee is $20 a night.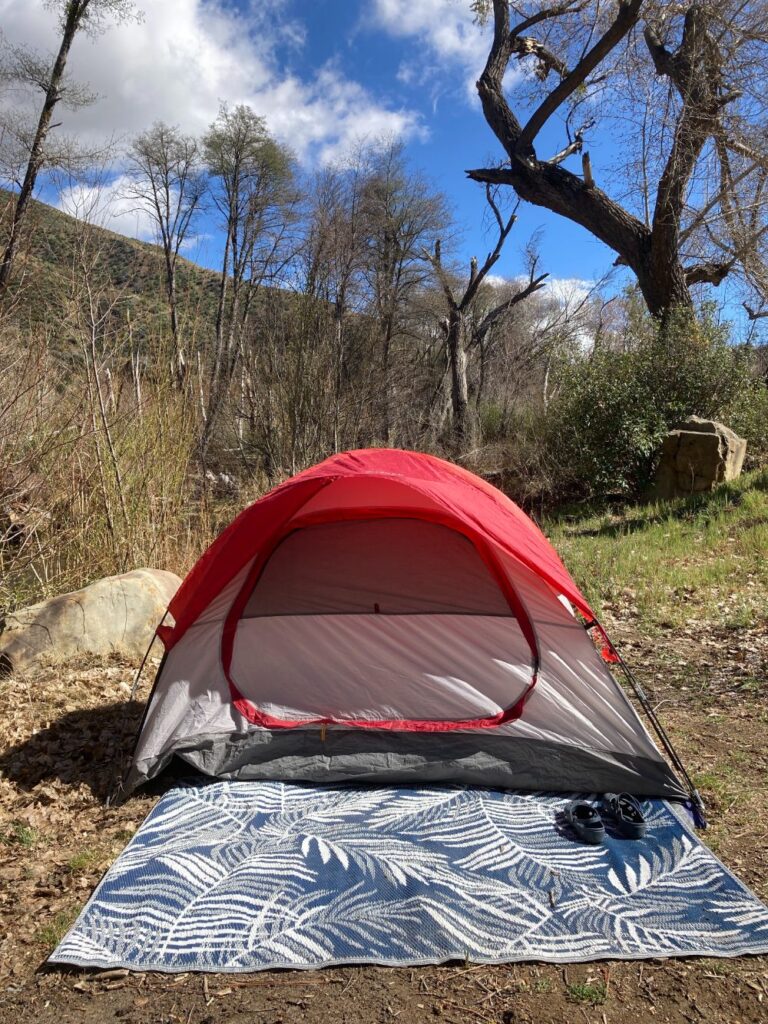 Middle Lion Campground
Sites number #1 and #2 have the most privacy. We had site #3 and it is right next to the creek with some shade. If site #'s 1, 2, & 3 are taken then I would possibly choose #8, but under no circumstances would I want to camp at 4, 5, 6, or 7. #'s 5, 6 & 7 are squished in the middle of the road to drive in and the road that circles through the camp. They don't have any privacy at all! Each site has a picnic table and a fire ring with a metal grate to cook on. There is only one pit toilet and it is located closest to site #8.
Hiking From Middle Lion Campground
The Lion Canyon Trail starts at the back of campsite #1. We headed up the canyon after breakfast. There's not a lot of shade in the morning, so be prepared if it's warm. After a mile and a half we took a side trail to East Fork Lion camp. This part of the trail is flat and it was only a little over half a mile to the camp. When we got to the camp there were many tents set up so we turned around and found a spot along the creek to have lunch.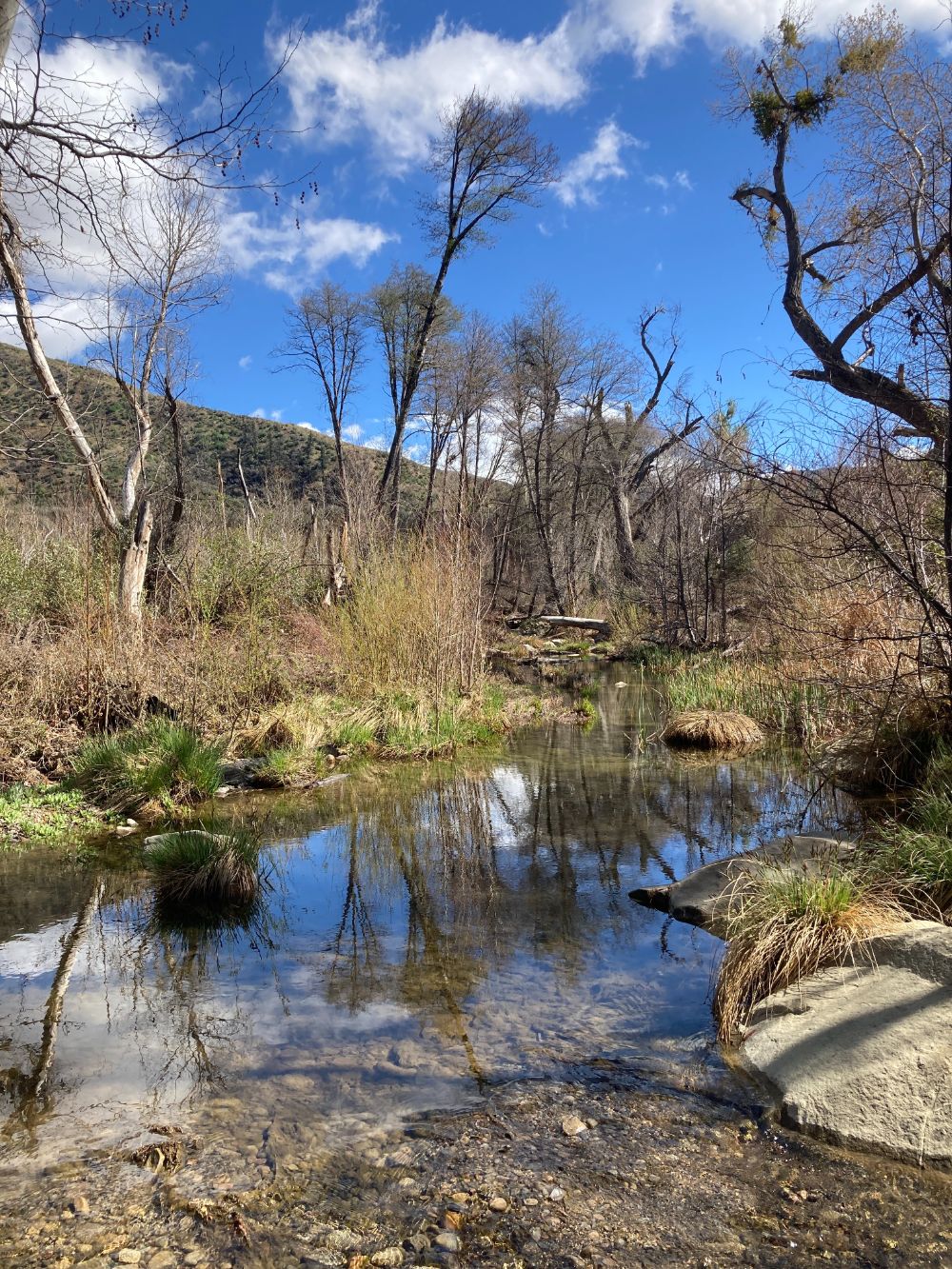 Rose Valley Falls
Rose Valley Falls is only 3 miles from Middle Lion Campground. The trailhead starts at Rose Valley Campground. If you are not staying at the campground there are not any parking spots, so we parked further out on the side of the road and walked in. The hike is an easy 1 mile to the falls. Parts of the trail were burned in a forest fire. Luckily our visit to the falls was after recent rain and the falls were so pretty. It reminded me of a waterfall that I would see in Hawaii.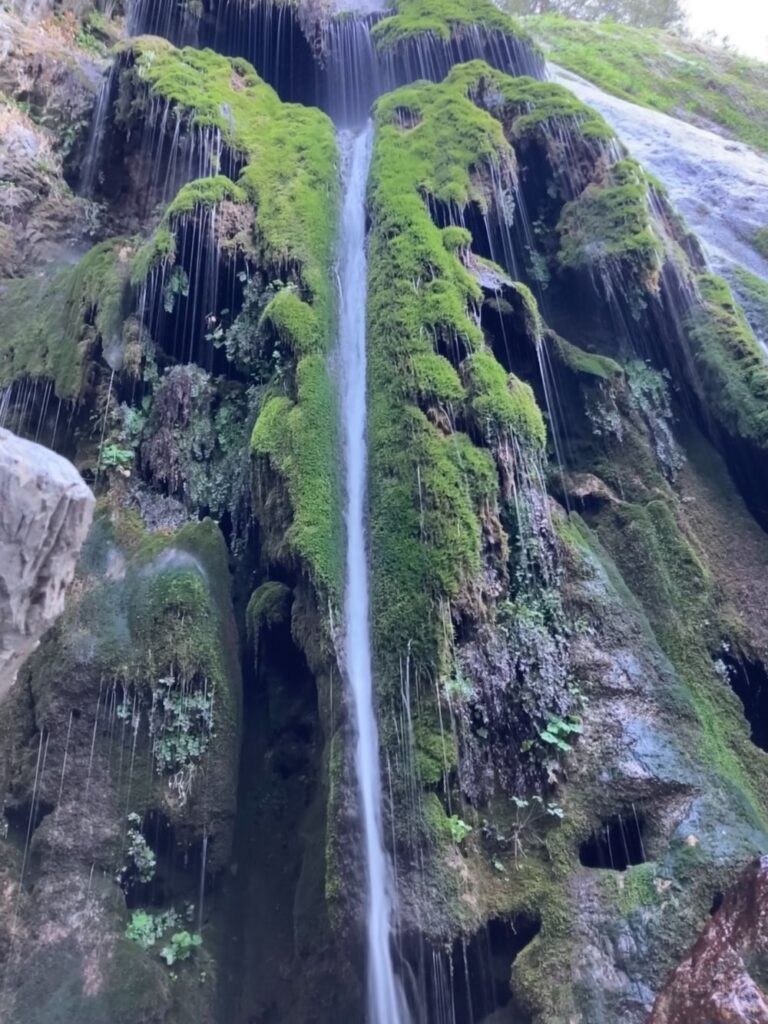 Piedra Blanca Formations
The trail to Piedra Blanca Formations is also close to Middle Lion Campground and it is an easy 2.6 out and back hike. This hike is best to do on a cooler day because there is little to no shade on the trail.
Sespe Wilderness
There are many different trails in the Sespe Wilderness. You can pick your own adventure by either meandering along the creek or heading off to Willet Hot Springs. The hot springs hike is 20 miles round trip and is better suited for an overnight backpacking trip.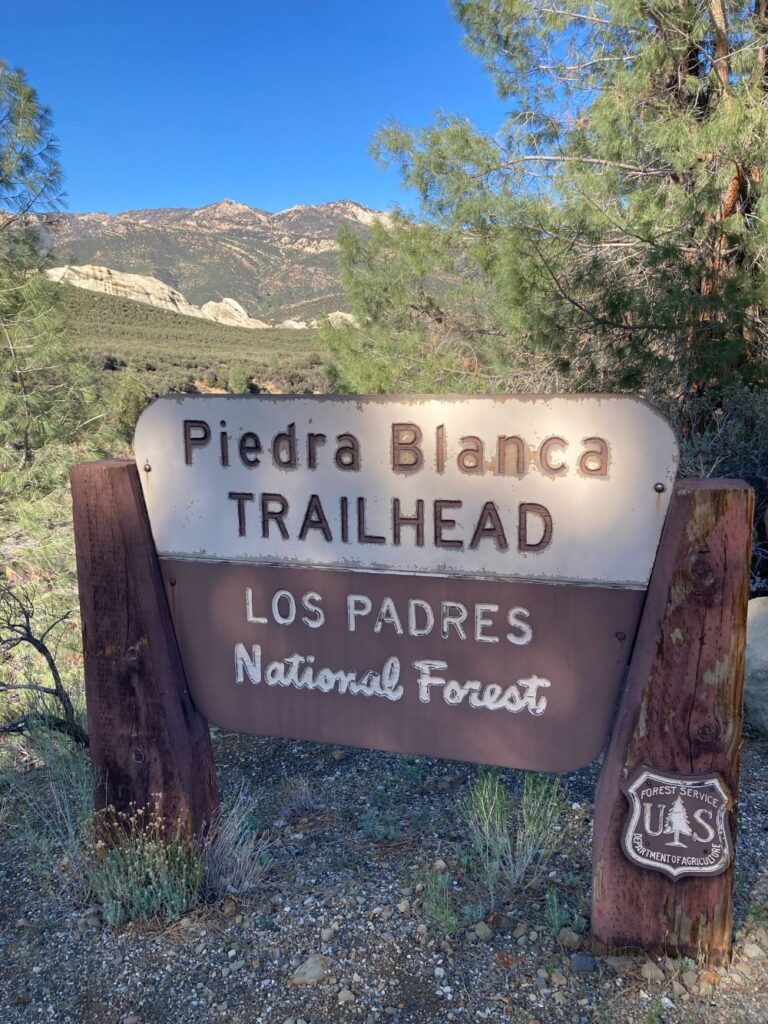 Should You Camp at Middle Lion?
Middle Lion Campground is a good place for a quick get-away, especially if it's mid-week and not in the middle of summer. There are lots of hiking trails and you are close to Ojai in case you forget something or want to stop in town for a beer.