Backpacking to Dry Lake was a real surprise. One benefit of the wet winter here in Southern California is that Dry Lake in the San Gorgonio Wilderness is not dry, it is currently full. An average Spring will bring some water to the lake, but it quickly dries up with the warmer temperatures. The past few years Dry Lake has been very dry, but this year it looks spectacular.
Backpacking to Dry Lake
My fellow adventurer, Sally and I are training for a trip to the Sierras. We decided on a 3-day 2-night backpacking trip to Dry Lake. The trail starts at the South Fork Trailhead in Angelus Oaks. This is the one lot that has plenty of available parking spaces. Adventure Passes are required to park in the parking lot. At this time permits are not required for day hikes, but permits are required for overnight.
South Fork Trailhead
We struggled to get our packs on. They were heavy. This was our first time hiking with bear canisters. Black bears are prevalent in the San Bernardino National Forest, however, bear canisters are not required for Dry Lake. If we didn't carry a canister we would have had to hang our food. This trip was a practice run for the Sierras so we opted to add the extra weight of a bear canister. I could feel the extra weight and it took up so much room in my backpack, but I wouldn't want to have an encounter with a bear in the middle of the night.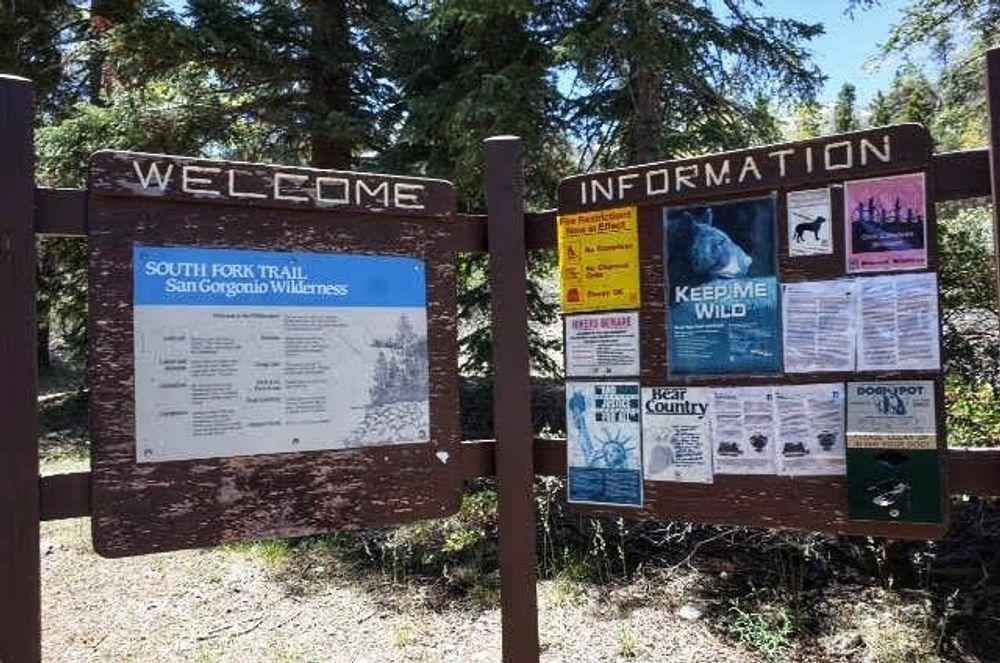 A Little Detour
This winter's weather played havoc on the beginning of the trail. The first 1/4 mile of the trail has too much debris to make it safe. Forest Service has marked an alternate starting point. It is easy to follow, you can follow the pink ribbons until you meet up with the original trail.
Horse Meadow
The trail to Dry Lake is 6 miles. At the 1.5-mile mark, you find yourself in a meadow with some old structures. This is Horse Meadow and it is a beautiful spot for a picnic. There is a picnic table, but there is no overnight camping allowed. We took a little break and enjoyed taking off our backpacks and getting a drink.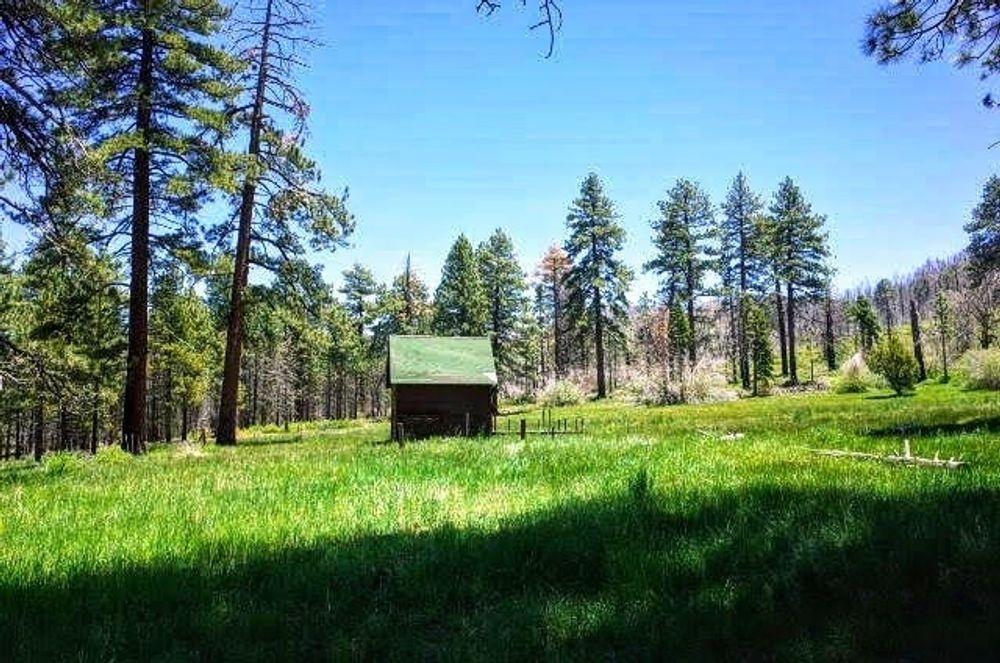 Poop-Out Hill
After leaving Horse Meadow you walk through the low brush on the way to Poop Out Hill. At 2.5 miles you can take a slight detour to take you to the top of Poop Out Hill. There is a sign for San Gorgonio Wilderness and an amazing view of San Gorgonio.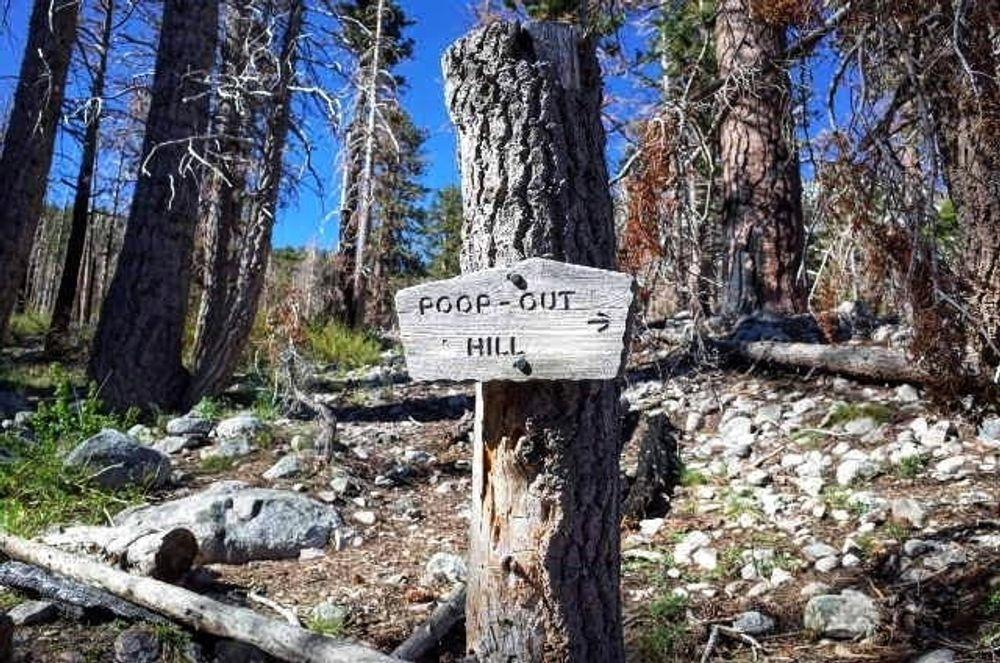 Water Crossings
We got back on the trail that was heading up, through an area that burned in the 2015 Lake Fire. We spotted plenty of wildflowers, mushrooms growing on the dead trees, and carpets of green grass. After you get to the junction of where to turn off for either Dry Lake or Dollar Lake we had to cross the river 4 times. Some of the crossings were easier than others. One crossing required us to walk all the way across on a downed log. Luckily we made it across without falling in.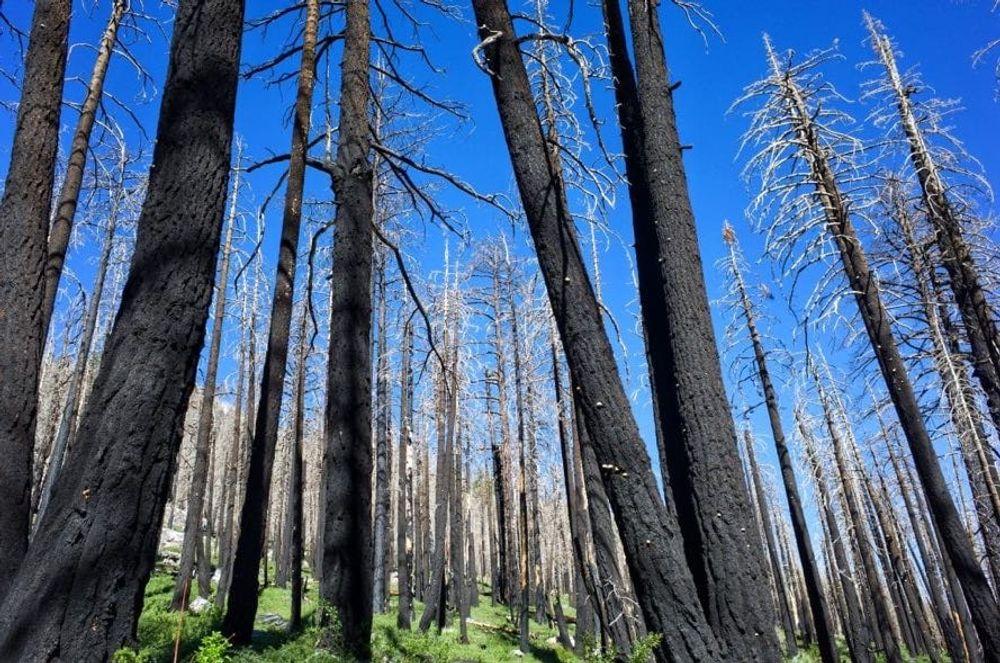 Switchbacks All The Way To Dry Lake
After the water crossing, it's just straight up the switchbacks until Dry Lake. On the way up we had to climb over two large trees that were blocking the trail. It wasn't easy getting over the top with full packs on without falling down the other side of the mountain.
A First Patch Of Snow
A little before the 6-mile mark we started to see patches of snow. At 6 miles we could see Dry Lake. We walked on the right side of the lake looking for a place to camp. The next day when we walked around the entire lake we found out we should have walked along the left side of the lake. On the left is a sign with a map showing where the designated campgrounds are and also where the Spring is.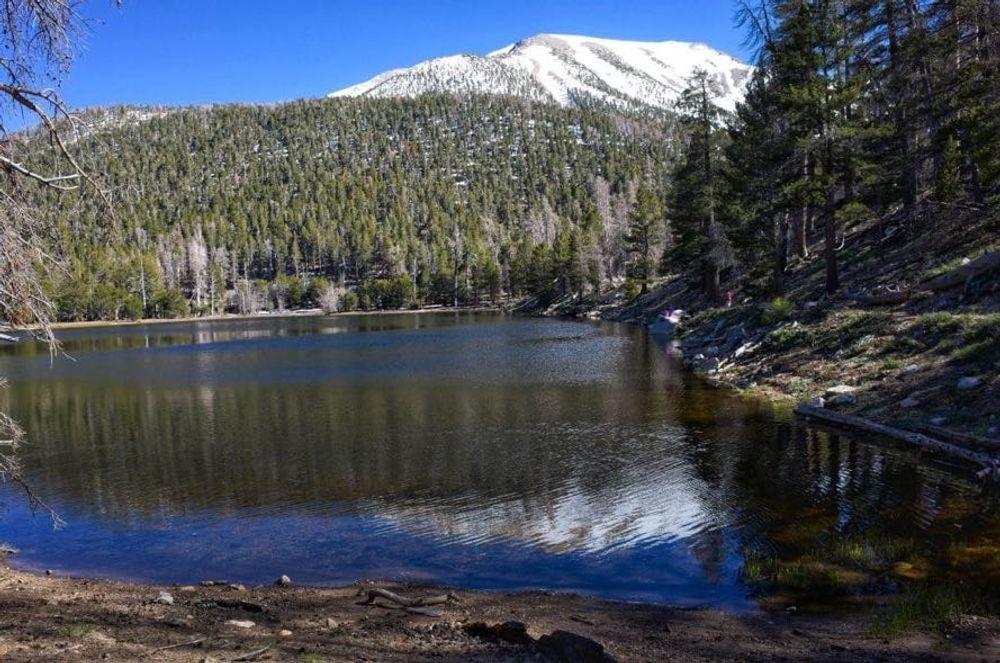 Finding The Campground
Since we walked the wrong way and missed the sign we set up our tent closer to Lodgepole Springs Campground. A large group that we had walked up behind sat up their tents on the edge of the lake. No camping is allowed within 200 feet of the lake, stream, spring, meadow, or other campers. The following day when we got back from hiking the large group had relocated farther back away from the water. We assume a ranger had come and asked them to move.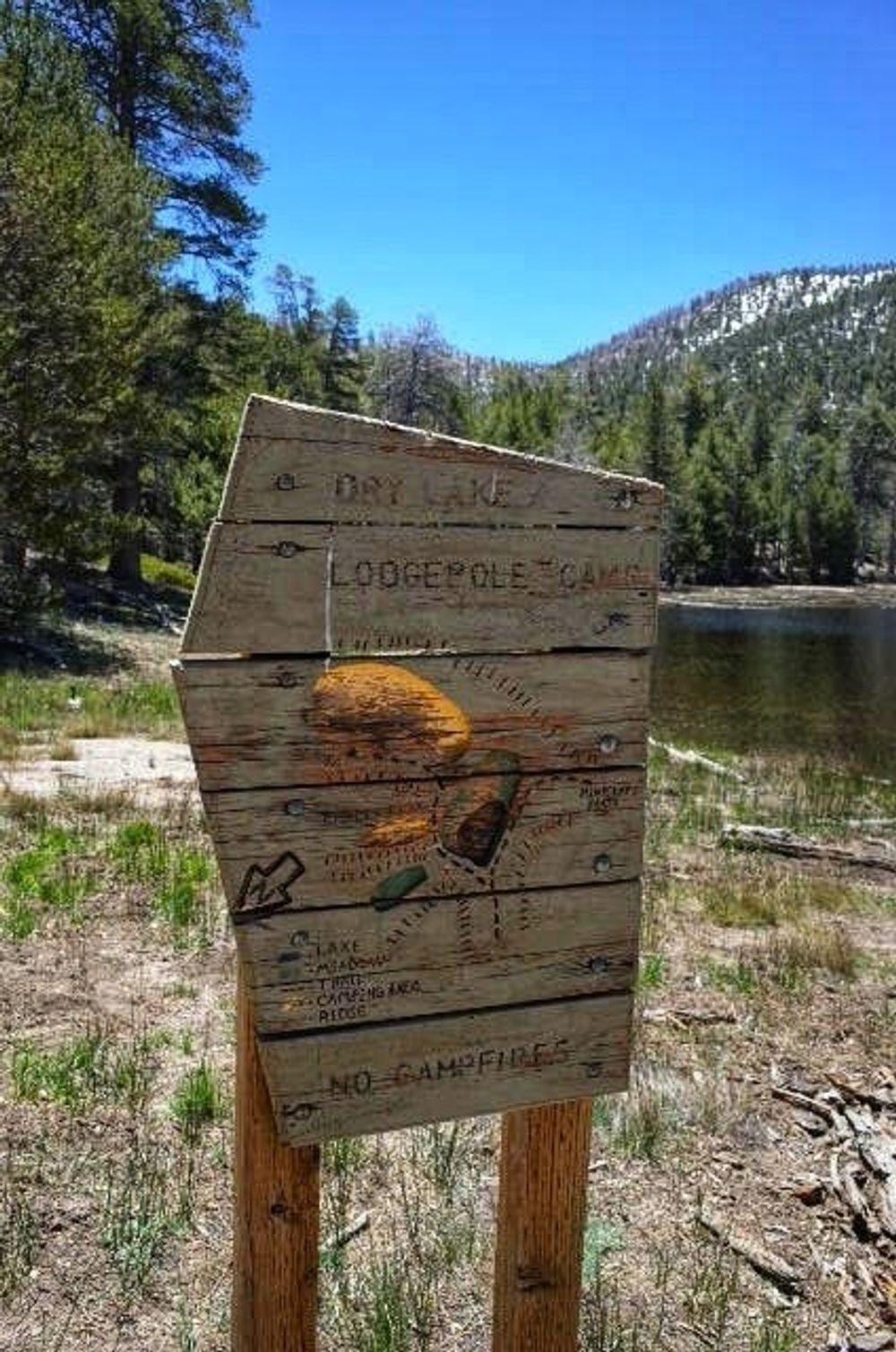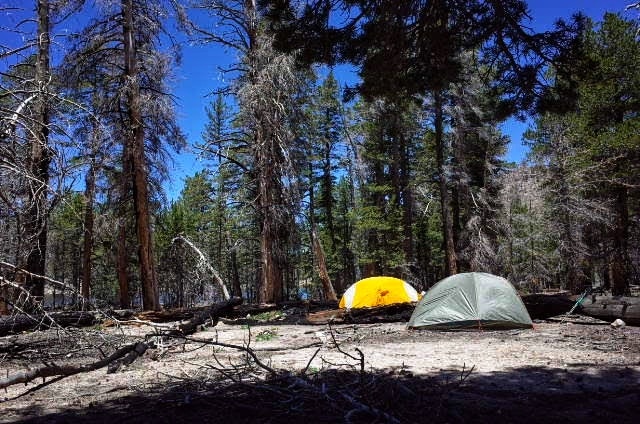 Filtering Water
We didn't bring a lot of water with us, so we had to filter water. The first night we couldn't find the spring so we used our Sawyer Water filters to filter water from the lake. After our camp chores were done we sat down to heat up our dinners on our camp stoves. No campfires are allowed in the San Gorgonio Wilderness. While our meals were rehydrating I made us some Trail Margaritas. I mixed one packet of Crystal Light Lemonade with 1 1/2 shots of tequila, a slice of lime, and lots of fresh snow. They were seriously the best margaritas I've ever had. We called it an early night and got into our tents and read. We had big plans to try and get to the top of San Gorgonio the next day.