There are 3 family hikes along 395 that you really shouldn't miss. In no particular order, they are Convict Lake, Parker Lake, and Little Lakes Valley. Parts of 395 between Lone Pine and the Nevada border look like the desert, however, in the mountains just a few thousand feet above is a virtual wonderland. The Sierras are full of Alpine lakes and lush forests. Lone Pine is known for being at the base of Mt Whitney, but there are also plenty of family-friendly hikes in the area.
Convict Lake
Convict Lake is just South of Mammoth Lakes. From 395 there is a 2-mile paved road that will take you right to the lake. Breath-taking doesn't even sum up the view of the lake highlighted by Mount Morrison behind it. Glaciers originally carved out Crater lake and today it is often crystal clear. You can boat, camp, fish, and hike at Convict Lake. There is a 3-mile loop around that the lake that is considered easy. I suggest you hike clockwise so that you can enjoy the view. There are paths to get down to the water. This trail is nice in the summer but spectacular in the fall. Part of the trail goes through a grove of Aspen trees and if you plan it right you will see some spectacular fall colors. There are vault toilets and picnic tables.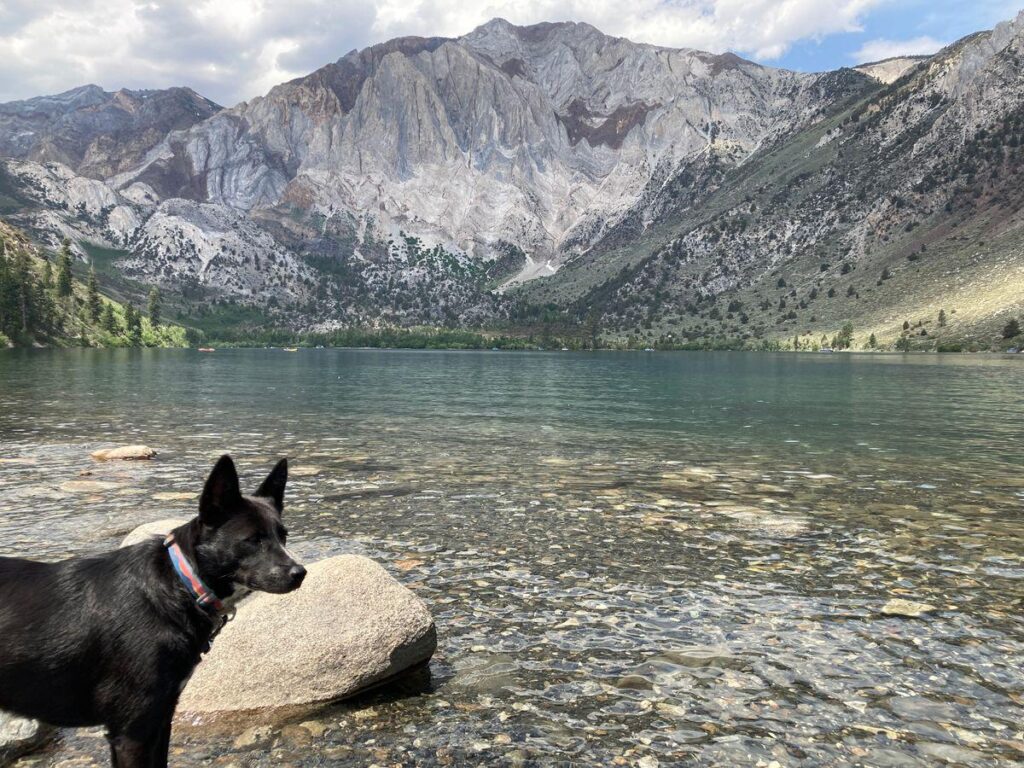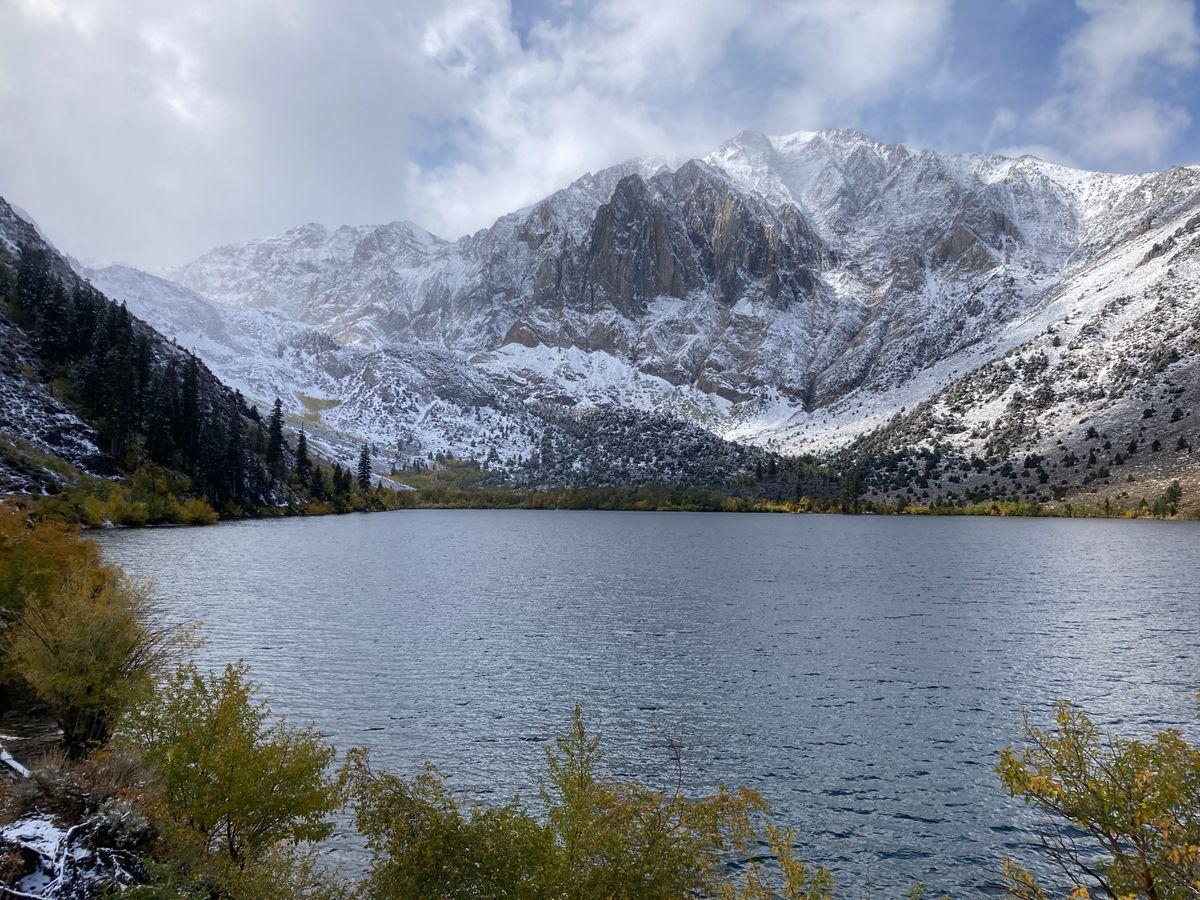 Parker Lake
Parker Lake is one of the family-friendly hikes along Highway 395. The lake is located near the June Lake Loop and is accessible via a dirt road that passenger cars can navigate. Park at the trailhead and the hike is about 2 miles each way. The first half of the hike gives no hint as to the beauty that is ahead. After leaving the trailhead we walked through sagebrush, but about 1/2 mile into the hike the trail starts to run parallel to the creek. We passed through an Aspen grove that is beautiful in the summer but would be amazing in the fall. I don't think anything can prepare you for your first glimpse of Parker Lake. You are basically looking at the backside of Yosemite and it's amazing.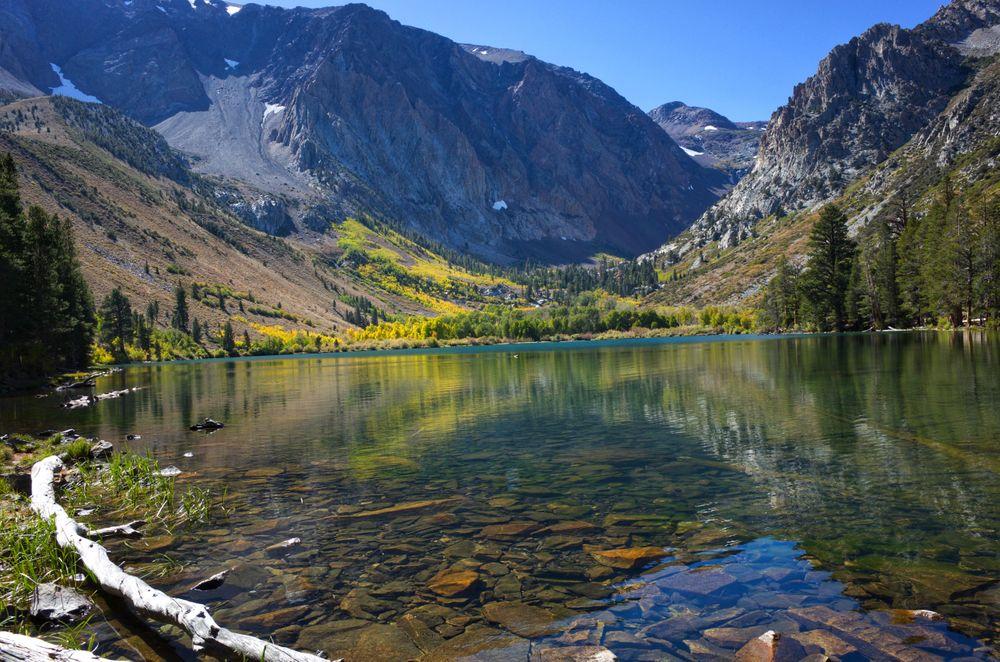 Parker Lake Activities
Unlike Convict Lake there isn't a clear path around the lake, however, you can fish, picnic or camp at the lake. This is a popular lake for fishing and I've seen lots of fishermen along the shores. I have been to Parker Lake for a day hike and I also backpacked there and spent two nights. There are no bathrooms or running water at the lake, however, there is a vault toilet at the trailhead. You don't need a permit for day hikes, but if you want to spend the night you can get your permit at Recreation.gov.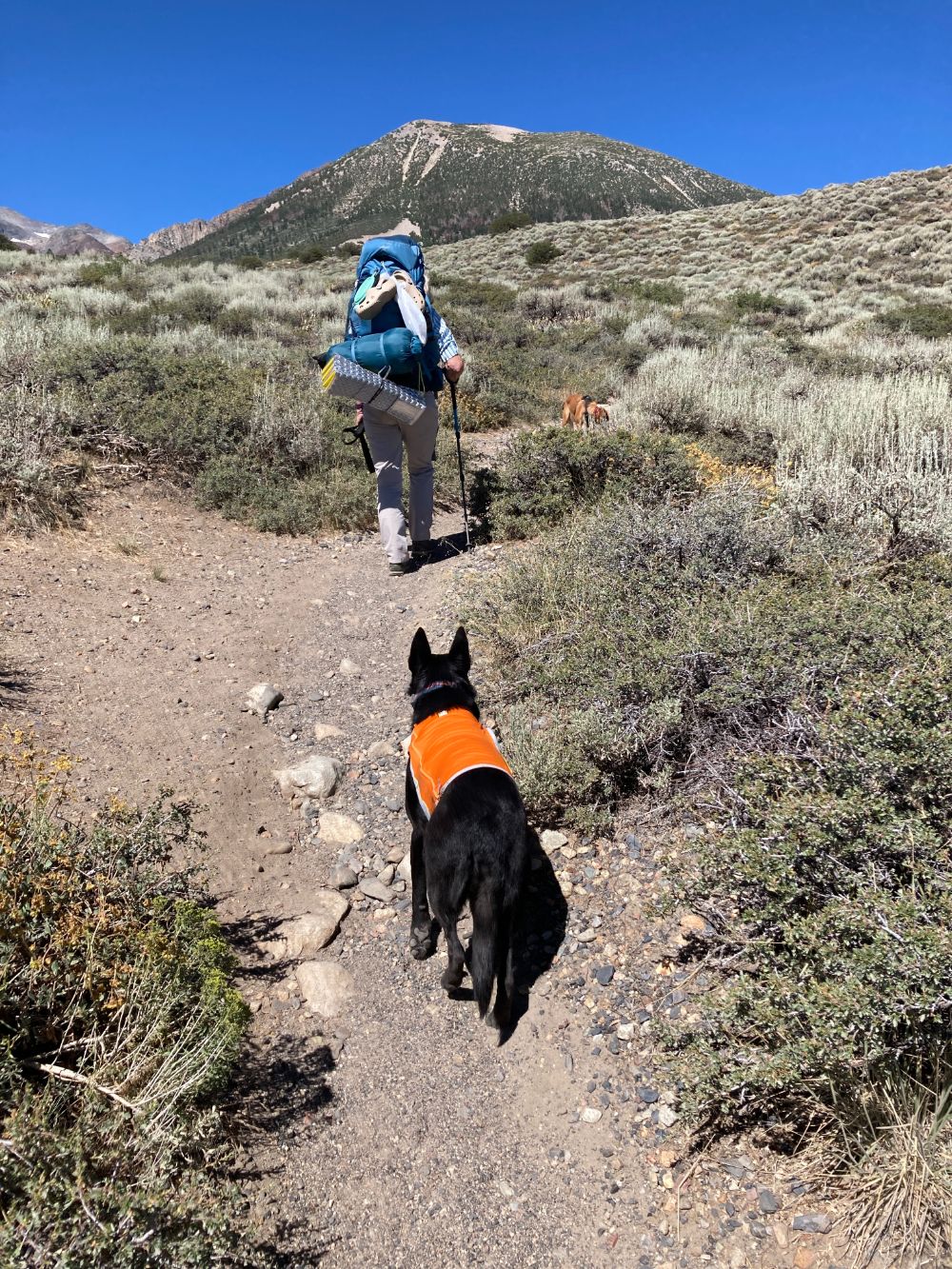 Little Lakes Valley
I think Little Lakes Valley is a little slice of heaven. The entire trail is 8 miles roundtrip, but you can see the first lake after just 3/4 of a mile of hiking. There are a series of lakes, a few meadows, and Rock Creek that make this trail so special. Little Lakes Valley is located north of Bishop off Hwy 395. Rock Road starts at Tom's Place and ends at Mosquito Flat. The trailhead starts at 10,000 feet so be prepared for some altitude. This a beautiful hike and is extremely popular. The trail is both well maintained and marked. It is popular with both fishermen and hikers. No permit is required for day hikes only for overnights and no fires are allowed. There are vault toilets and trashcans at the trailhead.
Backpacking at Little Lakes Valley
I have day-hiked at Little Lake Valley and also backpacked for multiple nights. Little Lakes Valley is an ideal location for a beginner backpacker because you can find a camping spot without putting too many miles and there is plenty of water to filter.
Hiking With Your Family in the Sierras
Hiking at Convict Lake, Parker Lake, or Little Lakes Valley with your family will allow you to see some of the beauty of the Sierras that people racing down Hwy 395 will never even know is there. As with all hikes check the weather before you go and bring your 10 essentials for hiking. Get out there and enjoy some nature.