When you are new to backpacking an important first step is to have a gear shake-down by backpacking Crystal Cove State Park in Orange County is an ideal location for your first overnight backpacking adventure. If you look at the California State Parks Website the sites are listed as primitive camping. There are sites available at Lower Moro, Upper Moro, and Deer Canyon. For reservations contact Reserve California.
Making Reservations For Overnight
I made reservations for Sally and me at Lower Morro campsite, however, the first two times we tried to go we got rained out and a ranger called to cancel my reservations. The third time was the charm. I made reservations at Reserve California. It costs $15 a night to primitive camp at Crystal Cove and the price covers the $10 parking fee for one car although you park your car near the ocean you will be hiking into the foothills to camp.
Backpacking to Lower Moro
Maybe I should have started with the fact that the only way to get to any of the primitive sites is to hike. It's a little over 2.5 miles to Lower Moro, 3.5 miles to Upper Moro, and 2.9 miles on a different trail to Deer Canyon. It is also really important to know that once you leave the parking lot there is no water available. You have to carry all your water with you for cooking, drinking, washing your hands, and brushing your teeth. The first part of the hike is straight uphill. I've seen it referred to on a few maps as BFH (big, f…ing hill.) My backpack weighed over 35lbs with all the water and I felt every single pound as I struggled up the hill. After the first mile, the trail levels out and actually becomes flat.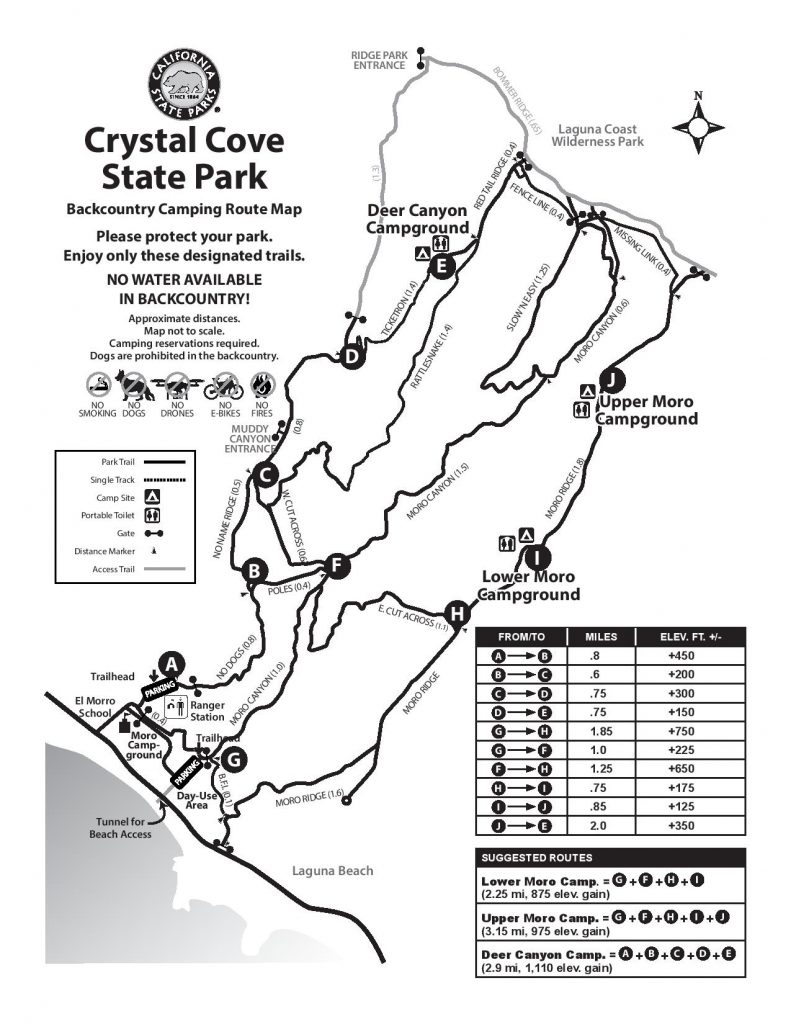 Camping at Lower Moro
With camping reservations, you are guaranteed a campsite, but they are first come first serve. We arrived at the campsite in the early afternoon and it was still empty. Sally and I walked around and looked at all the sites to pick which one we liked the best. We chose a site that has an amazing view of the ocean.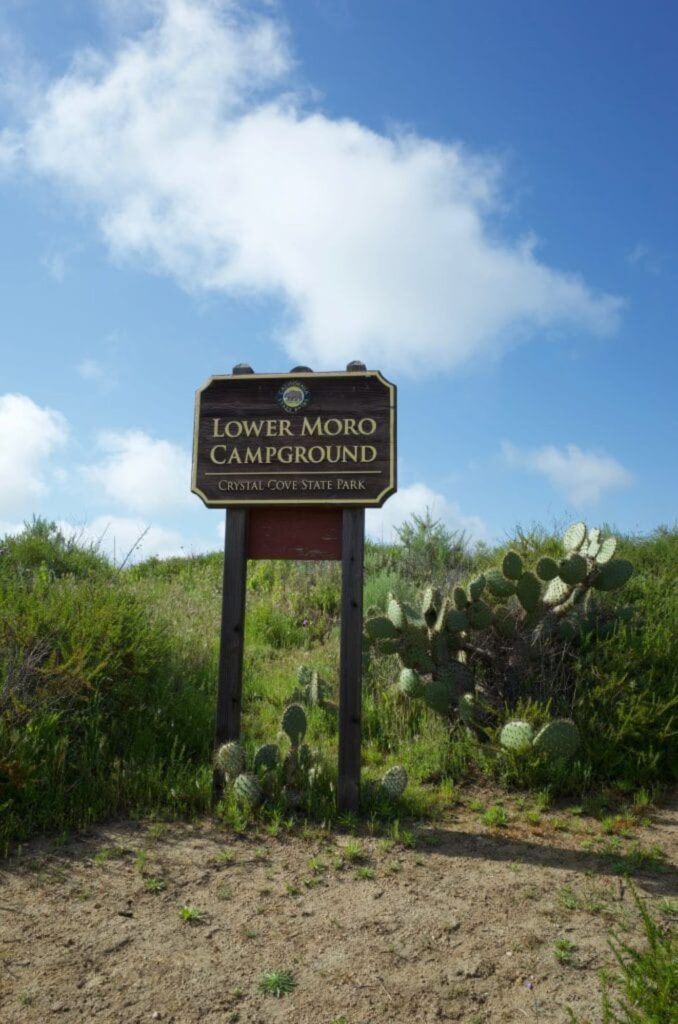 Exploring
Sally and I set up our tents and put some water in our small daypacks and left camp to go exploring. First, we found the bathroom. It is a pit toilet, but it has an air vent so it wasn't too stinky. Just remember there is no water, so bring hand sanitizer. We continued walking up the trail to Upper Moro Canyon. There was no one camping there for the night. The sites are similar to Lower Moro. Along the way, we saw lots of wildflowers, cactus, and even a roadrunner. We decided to save Deer Canyon for another day and we went back to our camp. It was too early for dinner, so I crawled into my tent to read. I left the doors open and I enjoyed the ocean breezes.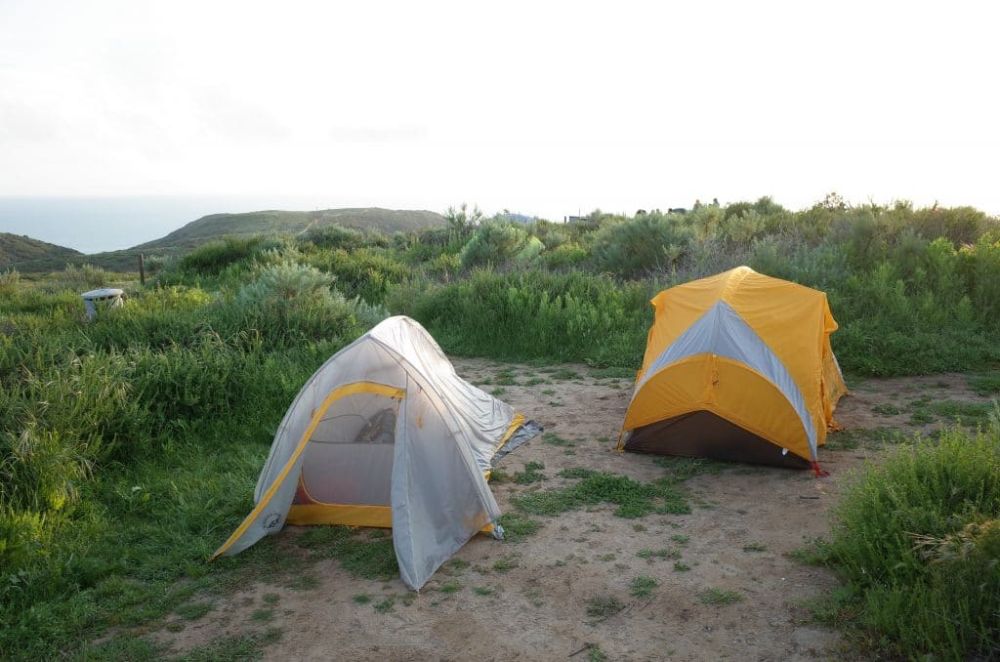 Dinner Time
Each campsite has a picnic table and it was nice to have a place to sit and cook. I used my tiny stove to boil water and I made couscous. In a freezer ziplock bag, I added my couscous and hot water. When the couscous had rehydrated I added sliced almonds, a little olive oil, and some sliced green olives. I found my meal to be just as filling as a Mountain House Meal and it was way less expensive and it tastes great. Unfortunately, you can not have a fire at these campsites. We sat around watching the sunset and then because we had nothing to do we crawled into our tents to read.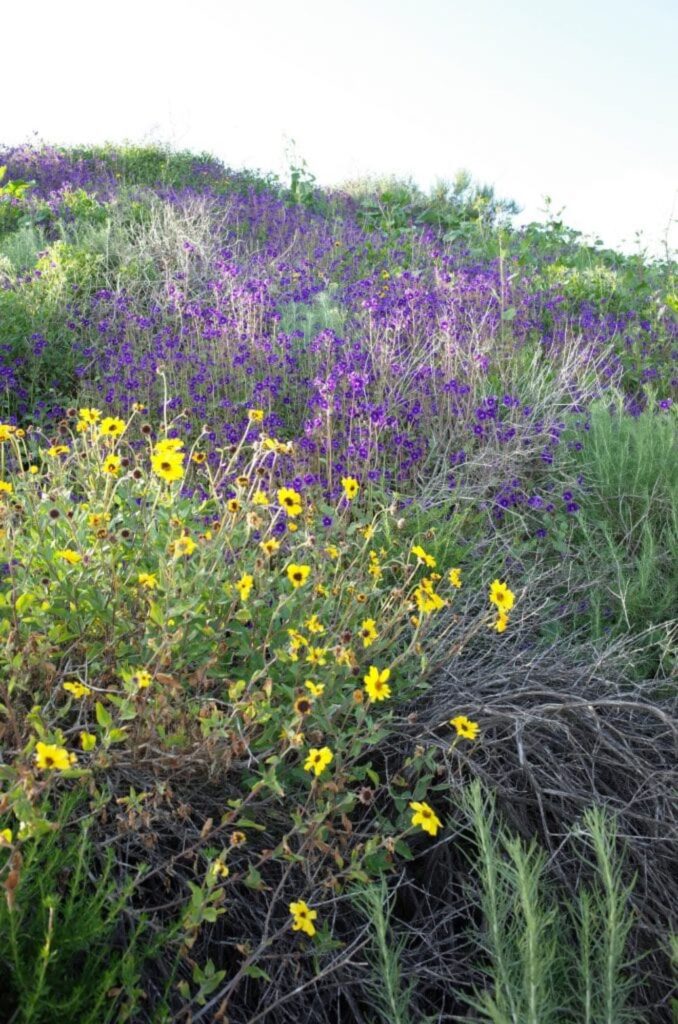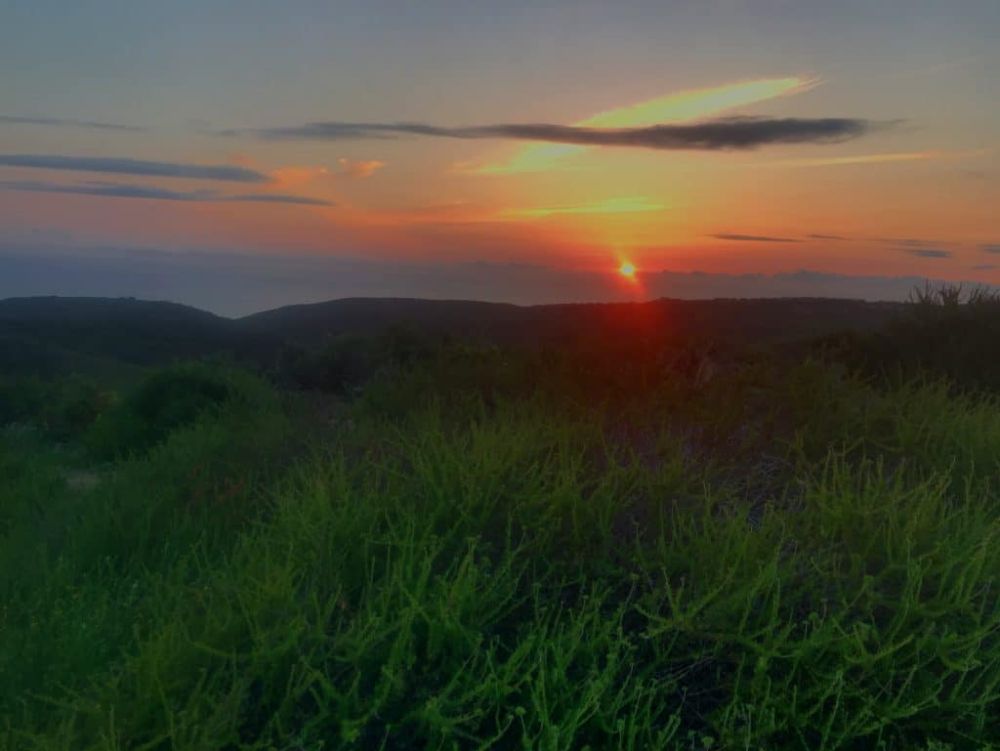 Rise and Shine
I woke up bright and early Sunday morning and everything was covered in dew including my tent which was dripping wet. The sun was coming up and the flowers looked beautiful with the dew covering them. We ate breakfast and waited around for the sun to dry off some of the dew from our tents.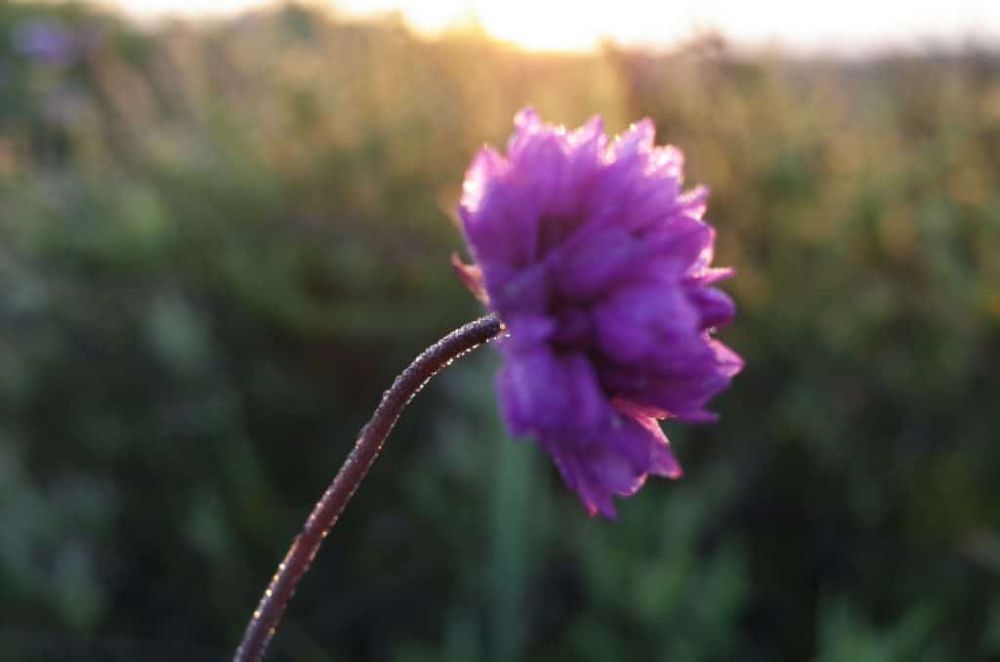 Hiking to The Car
Eventually, we gave up on our rainfly drying and had to pack up our tents while they were still damp. With our backpacks loaded up, it was time to head down the hill. Going down was way faster than going up. We still had to take our time going down because it´s steep. When we got to the bottom we put our backpacks in the car and changed out of our hiking boots into flip-flops.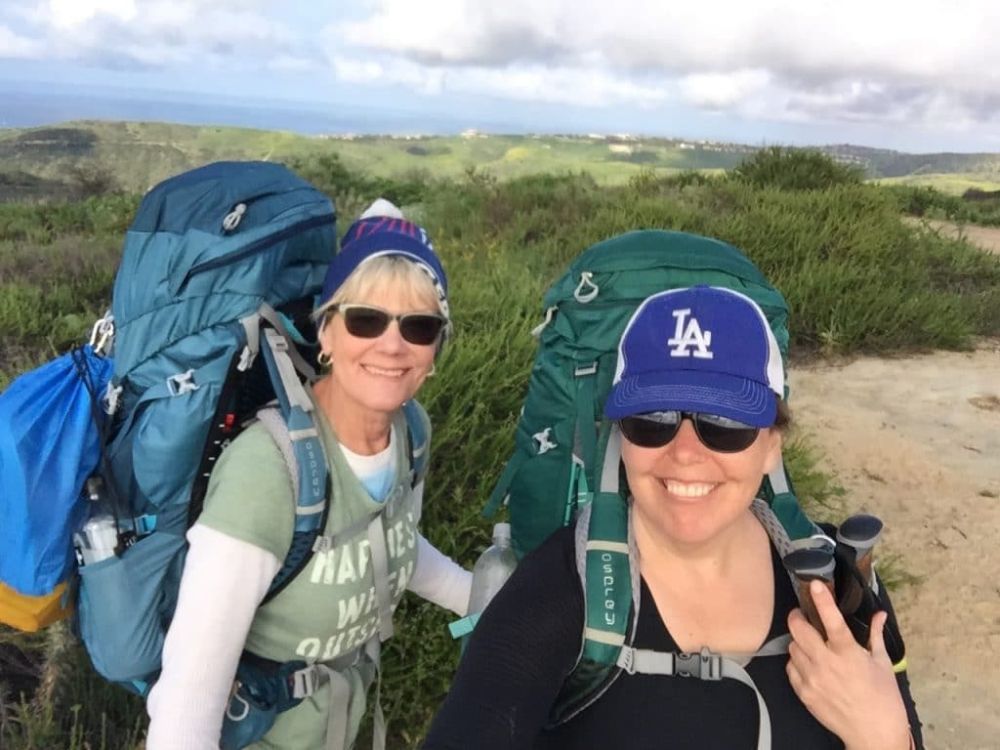 Gear Shake-down
As far as a gear shake-down this was a good trip. We were able to carry our heavy backpacks even with all the extra water. Furthermore, we set up and took down our tents and my couscous turned out great. Lower Moro is a good and easy overnight for a first-time backpacker. It's close enough to civilization that you can just walk back out and be in your car in a short amount of time. After practicing at Little Morro we felt more confident to backpack to Henninger Flats and Little Jimmy.
Heading to the Beach
After leaving our backpacks in the car we walked through the tunnel walkway to the beach. We walked a few miles on the beach and checked out some tide pools.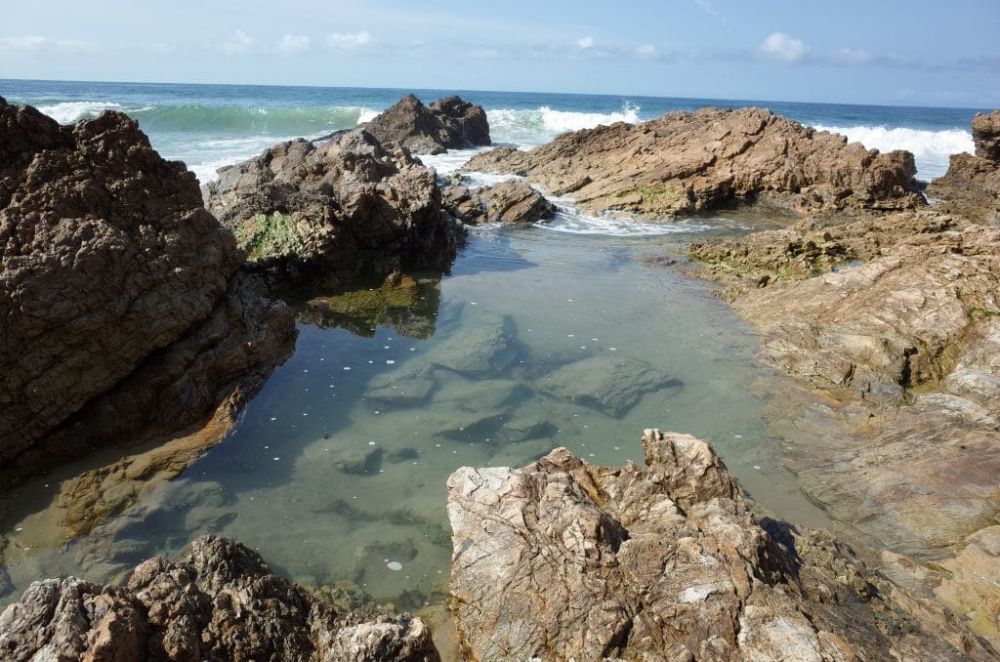 Time for Lunch
All backpacking trips should end with a good meal. Fortunately, the best fish burritos are just down the street in Crystal Cove Shopping Center. Bear Flag Fish Company sells the freshest fish. Their burritos and Poke are amazing. There are a few tables inside and some outside. Be prepared for a wait if you arrive at lunch or dinner time. It's not unusual for people to be in a line far out the door. After our delicious lunch, we drove home. When I got home I put my tent on the grass to dry and hopped in the shower. All in all, we had a great gear shake-down.