If you are looking for a dog-friendly hike to a peak that is rated as moderate and doesn't involve a lot of miles then Chilao to Mt Hillyer is for you. There are different trails that lead to Mt. Hillyer, but we started just past the Chilao Campground on the Silver Moccasin Trail. I think it's important to know that when you get to the top of Mt. Hillyer there is no special peak view and nothing to denote that you made it to the top. Not to say that the scenery isn't beautiful, but there won't be any oohs and aahs at the top.
Location:
Mt Hillyer is located in Angeles National Forest. From the 210 W exit CA-2 (Angeles Crest Highway) Approximately 30 miles up CA 2 you will see the sign for Chilao Campground. Instead of heading to the campground continue straight for ¾ of a mile past a boarded-up visitor center. About ¼ mile past the visitor center is a small parking area. There is a sign for the Silver Moccasin Trail to Horse Flats Campground.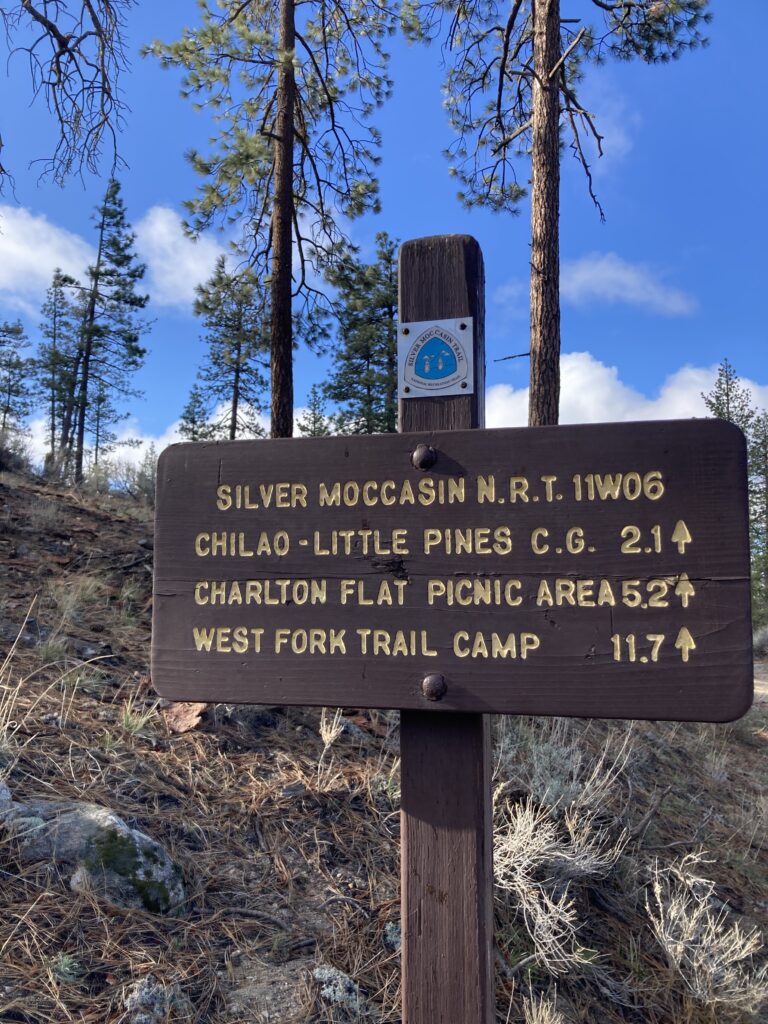 Mileage:
Starting from the Chilao trailhead the roundtrip is a little over 6 miles.
Difficulty:
As far as a peak goes this is an easy trail, however, it is rated as moderate on All Trails. There is some elevation gain in the first mile. It levels off at Horse Flats. Some reviews stated that from the Horse Flats campground you should go counter-clockwise because then you will be walking on the paved section of the trail on the way up instead of the sandy and loose rocks trail.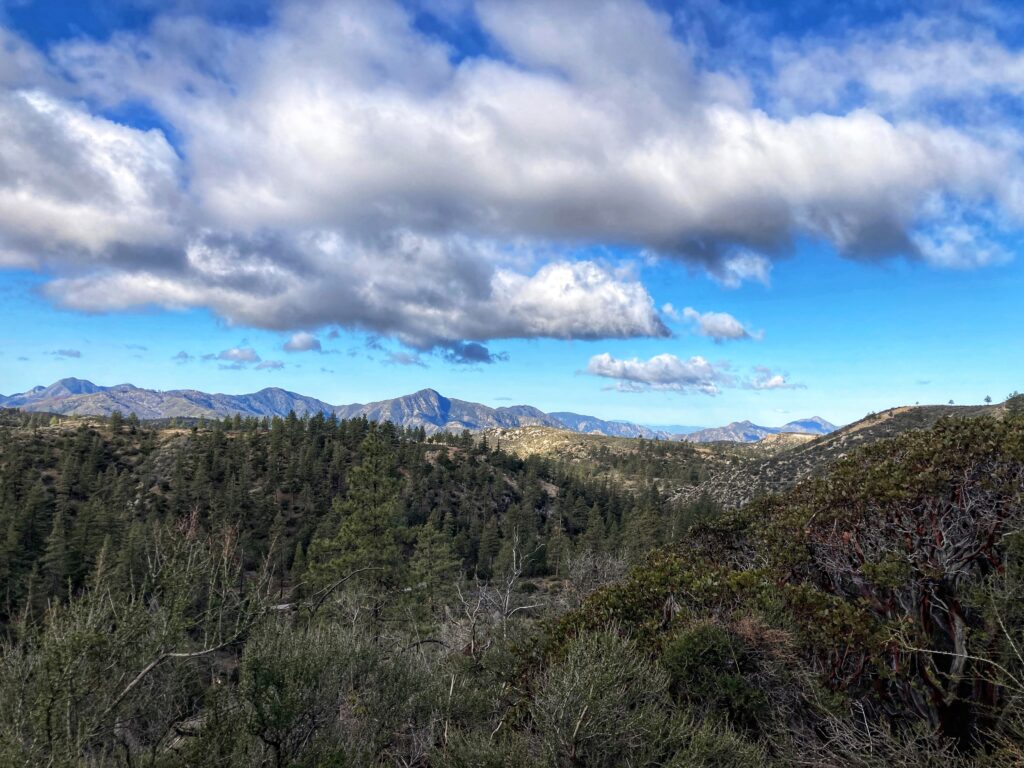 Dog Friendly:
The hike to Mt Hillyer is extremely dog friendly. We only saw one other dog and very few people. Because we did this hike as a loop we chose to use a trowel and bury the poop. The morning we hiked it was very cold, but if you hike in the summer there is very little shade and no water so plan accordingly for your dog.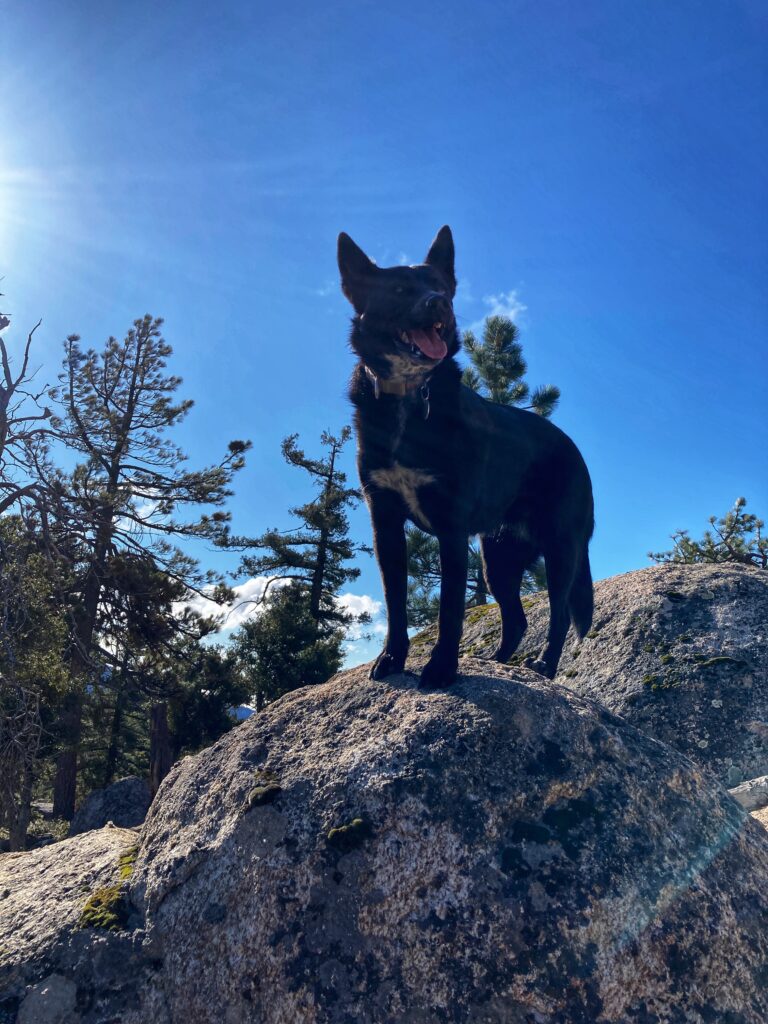 Trail Details: Silver Moccasin Trail
Chilao to MT Hillyer is in Angeles National Forest so you need to hang up your Adventure Pass before leaving your car. You can either buy an annual or daily pass at Big 5 or REI and at visitor centers if they are open. We started our hike on the Silver Moccasin Trail for the first mile. This part of the trail is a little steep.
Horseflat Trail
Horseflat Camp is where the loop to Mt. Hillyer begins and it is 2 miles from the sign. We went clockwise. There are some steep, loose sand areas on the way up. The highlight of this section is the giant boulders. There was a group set up with their foam mats and they were practicing rock climbing.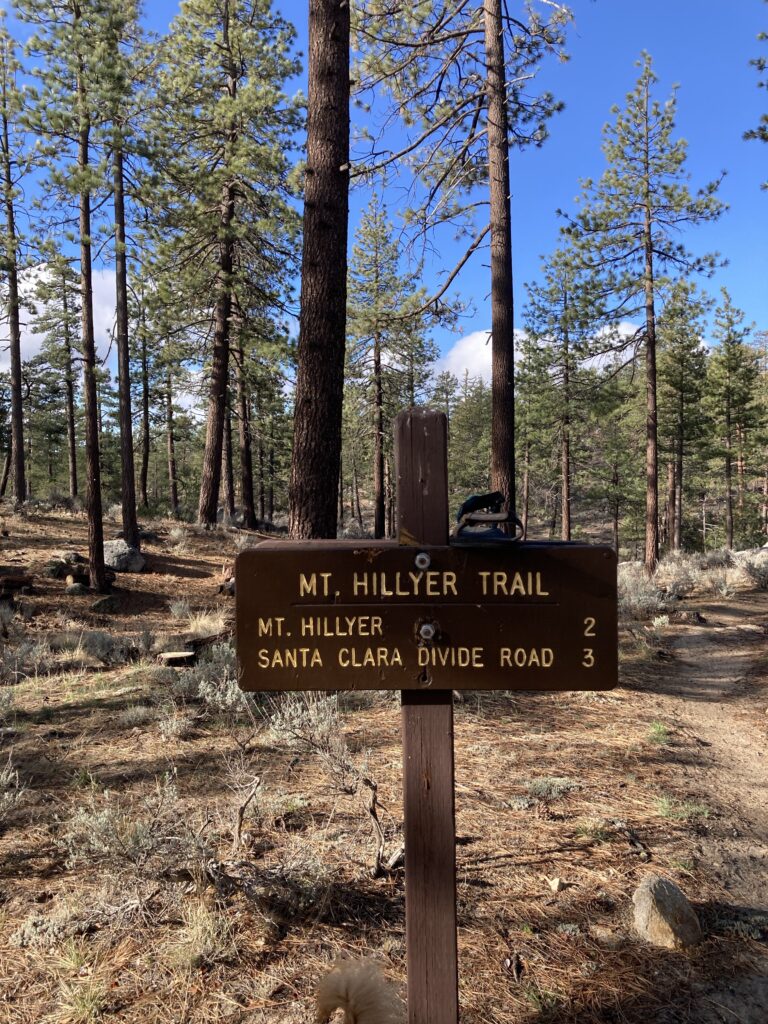 Mt Hillyer
After you have hiked 2 3/4 miles be on the lookout for a small trail leading up because this is the way to the peak of Mt Hillyer. Thankfully, I had downloaded the map from Alltrails so I was able to follow that. There is not a sign or survey marker to let you know you made it to the top and furthermore, there's not much of a view. When we got to the top it was freezing. The temperature was in the '30s, but the wind was howling and it made it feel so much colder.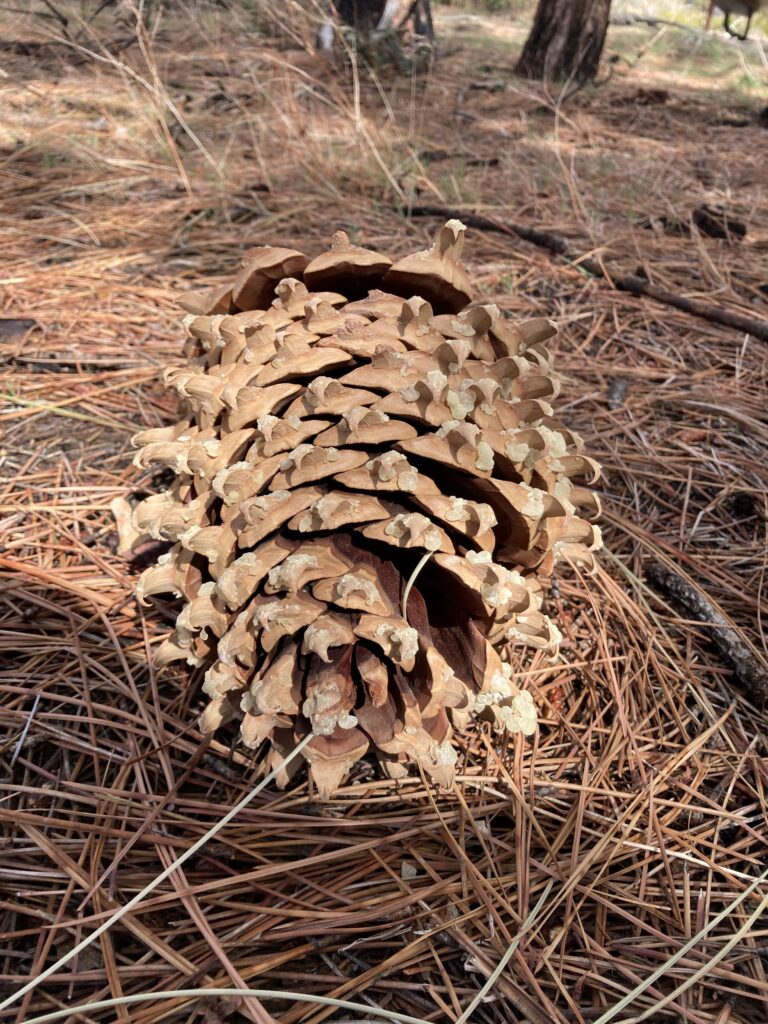 Returning to the Chilao
We could have turned around and gone back the same we had come up, but we continued the loop. At Rosenita Saddle we left the dirt trail for the paved road that lead to Horseflat Campground. After walking through the campground we completed the loop and returned back to the car via the Silver Moccasin Trail.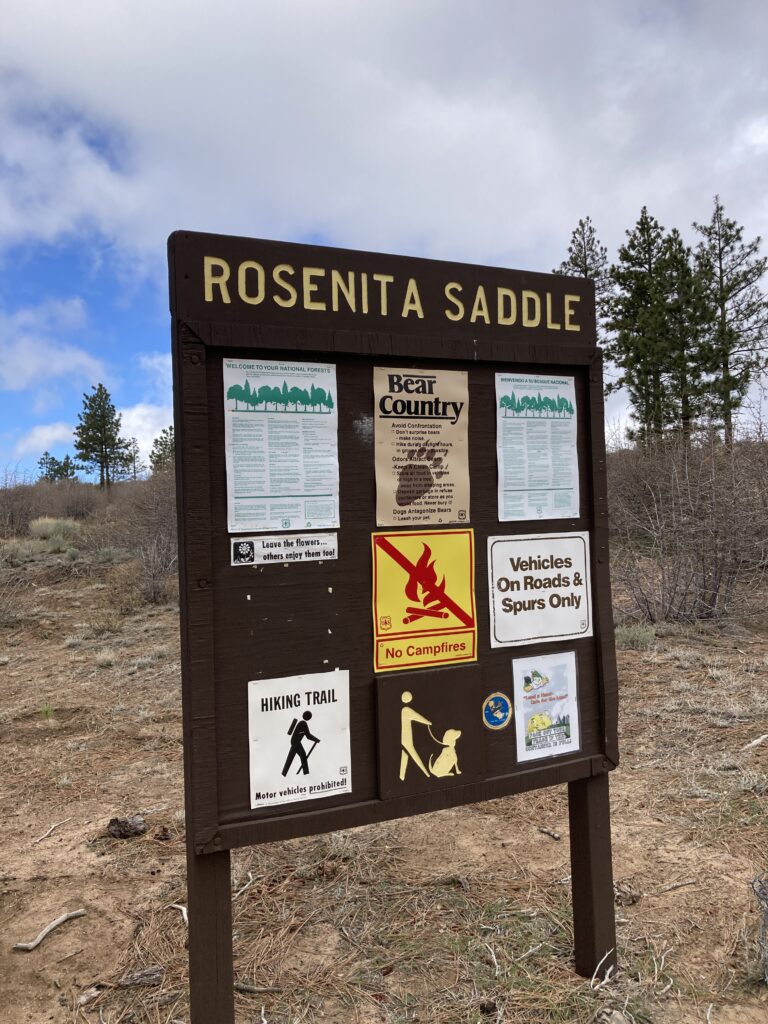 Final Thoughts About Chilao to Mt Hillyer
This is an easy hike as far as peaks go. It's good for dogs because we only saw two other groups of people the whole morning. This hike is probably better suited for Spring or Fall because there's not much shade and I can imagine roasting on the trail in the summer.