If you plan on visiting Anza-Borrego you need to make time to see the life-sized art sculptures in the desert. Anza Borrego is located in San Diego County about 2 hours from San Diego, Palm Springs, and the Inland Empire. The area is known for hiking trails, wildflowers, remote camping, and art. The ideal time to visit is during the Winter and early Spring. The summer months bring the scorching desert heat.
The Art of Borrego Springs
The small town of Borrego Springs is home to over 130 larger than life art sculptures in the middle of the desert. Artist Ricardo Breceda created these sculptures to resemble the creatures that might have roamed these deserts millions of years ago. The sculptures are made from welded metal and some of the intricate details such as whispy hair. The late Dennis Avery owned the land that is now referred to as Galleta Meadows and he had visions of free-standing art doting the property.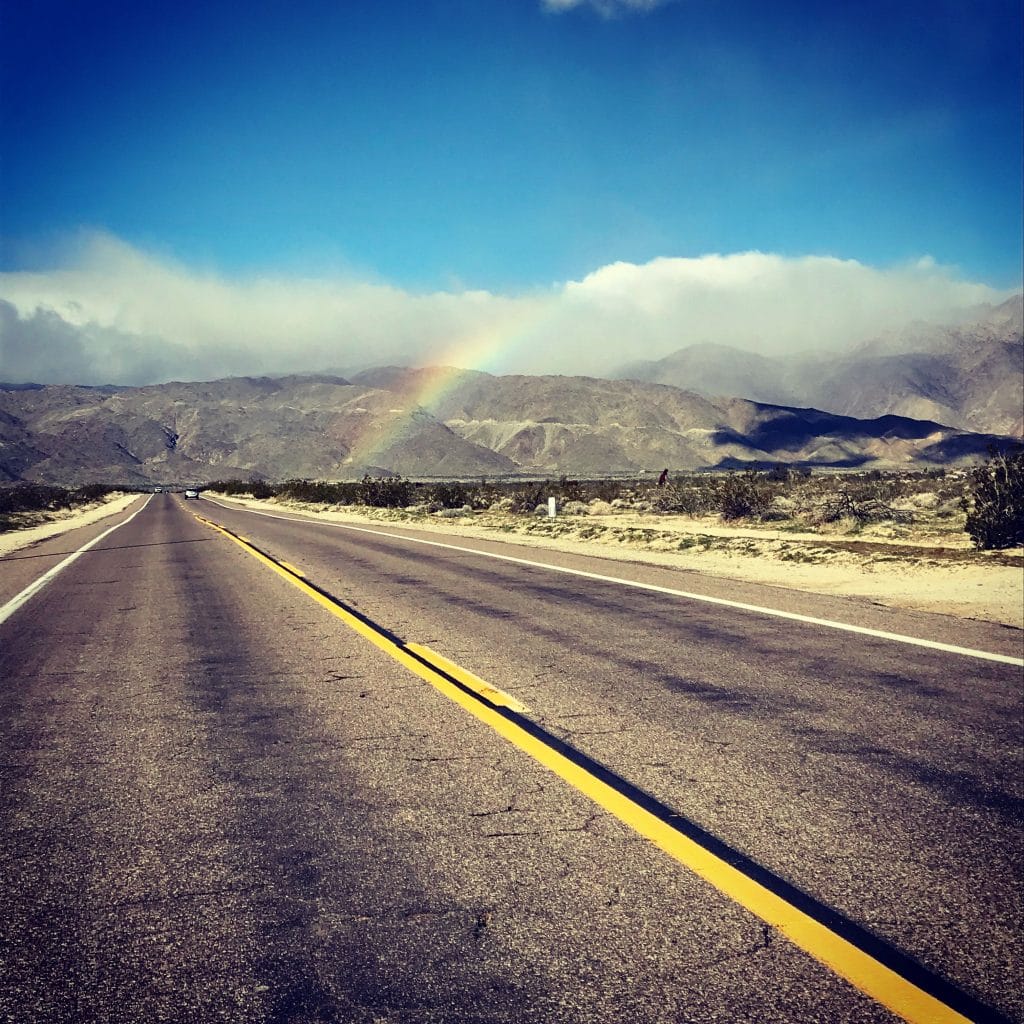 Locating the Sculptures
The life-sized sculptures are spread out and you need a car or possibly a bicycle to visit them. Most of the creatures are located off of Palm Canyon Drive. The Chamber of Commerce and some of the local businesses have free maps to help you locate the sculptures. To reach some of the sculptures you will need to drive on unpaved roads, however, the roads are fine for a 2 wheel vehicle.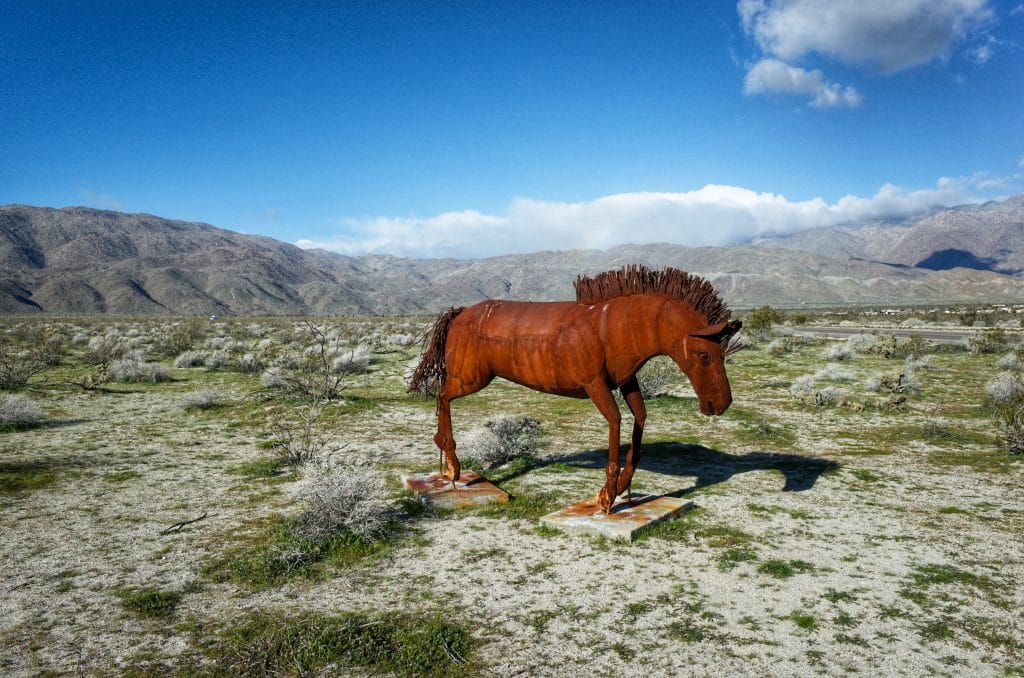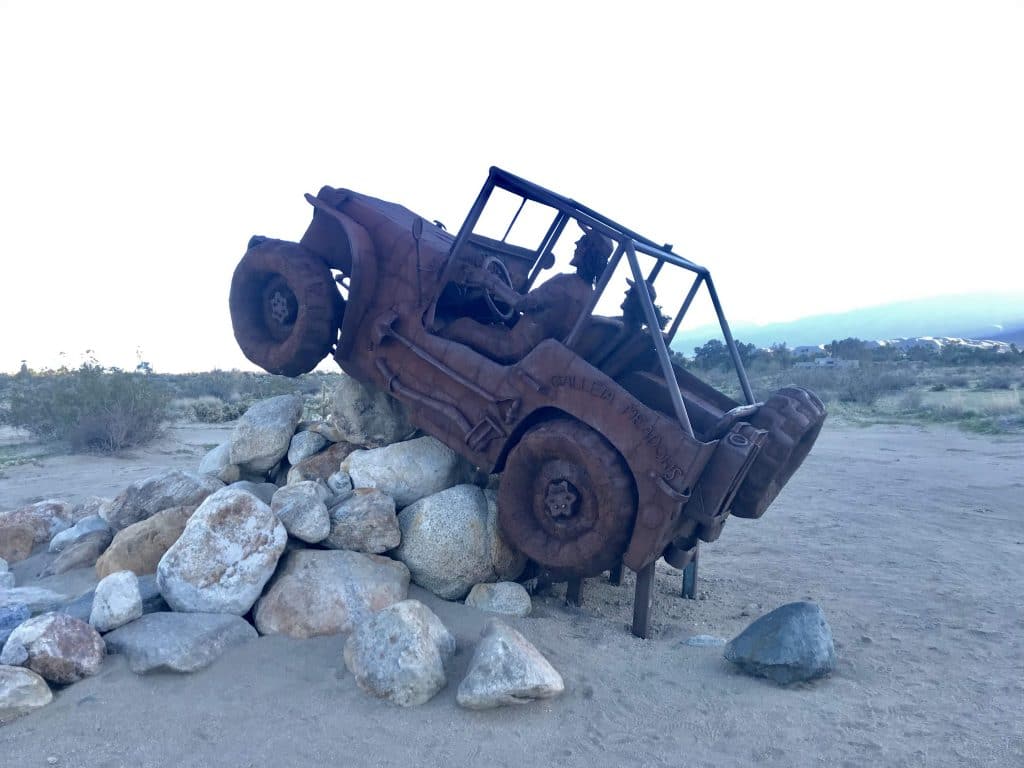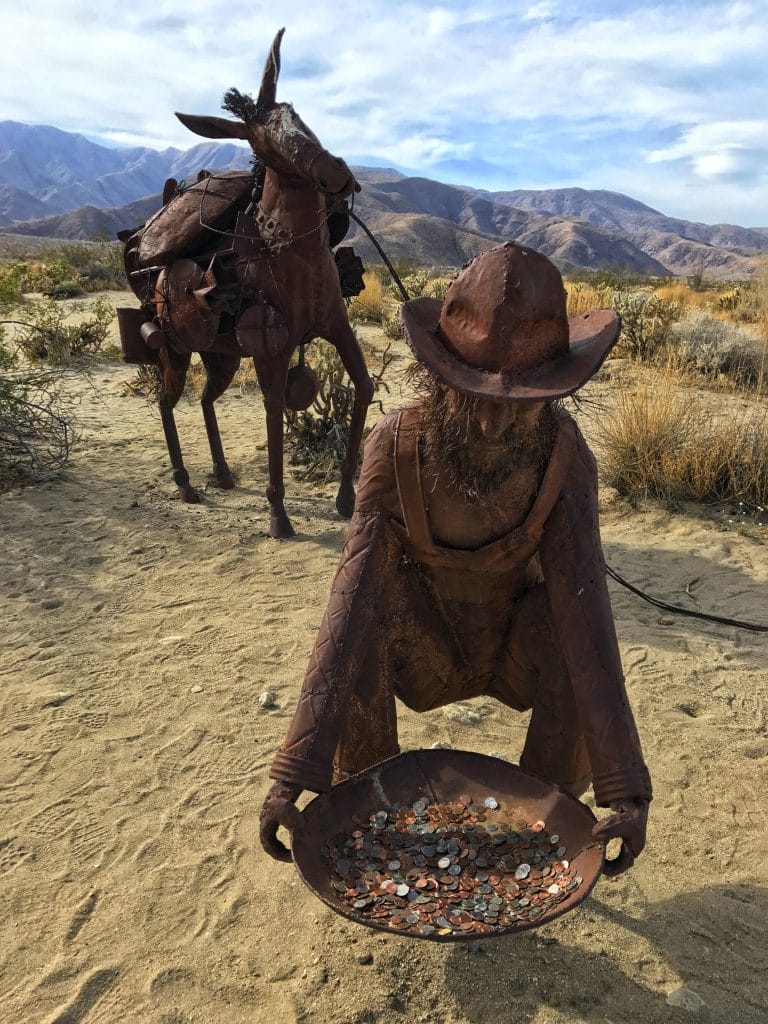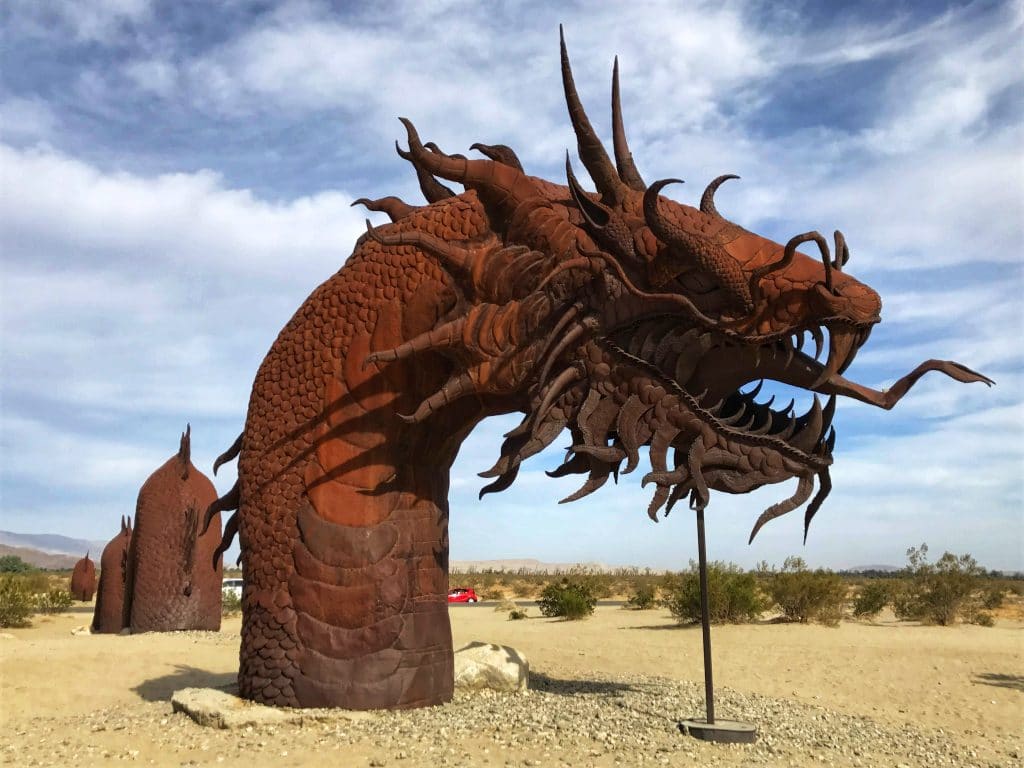 After Seeing the Sculptures
If you are not camping at Anza Borrego State Park or remote camping in Anza Borrego there are a few hotels located in Borrego Springs along with some restaurants. After a long day of exploring we ate at Carlee's Place. Carlee's is a typical "Dive-Bar," however, the service was spot on and the food and drinks were both good. The night we ate at Carlee's there seemed to be a good mix of both locals and tourists.