I landed at JFK on a gorgeous spring day in April. After dropping my suitcase at my daughter's apartment in Brooklyn we set off on a walking tour of Bushwick. I wanted to see the graffiti and street art that is part of The Bushwick Collective.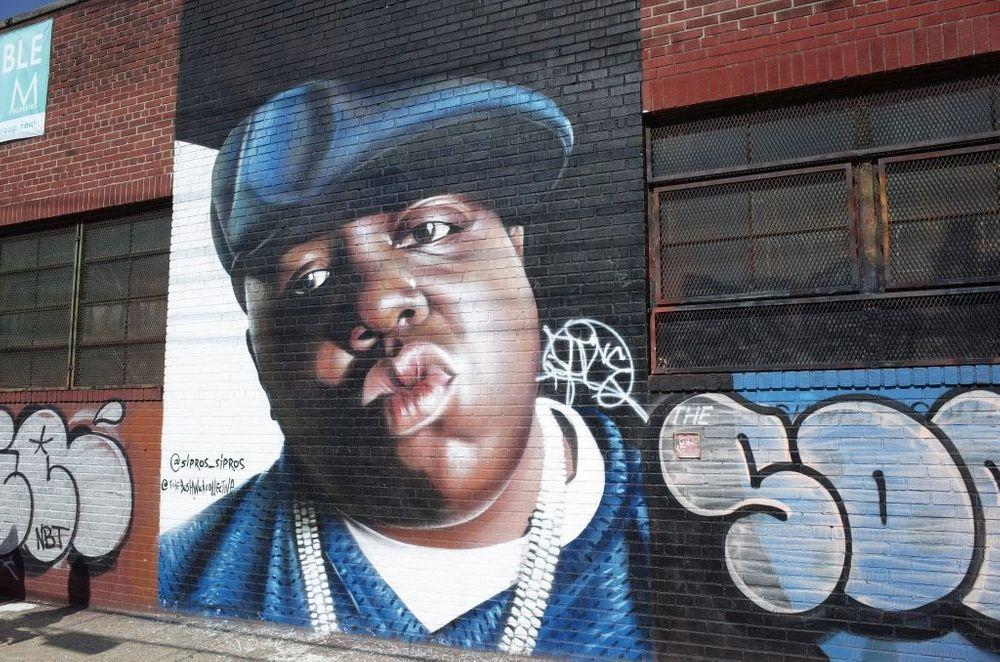 The Bushwick Collective
The Bushwick Collective is located off of Flushing Ave. in Bushwick. There are blocks and blocks of murals that you can visit by just walking around the neighborhood. There really is something for everyone. We saw both portraits and cartoon-type murals. It appears that this area of Bushwick is up and coming. We walked past fancy new coffee shops that were next to functioning machine shops. We were also able to peruse a couple of eclectic vintage shops.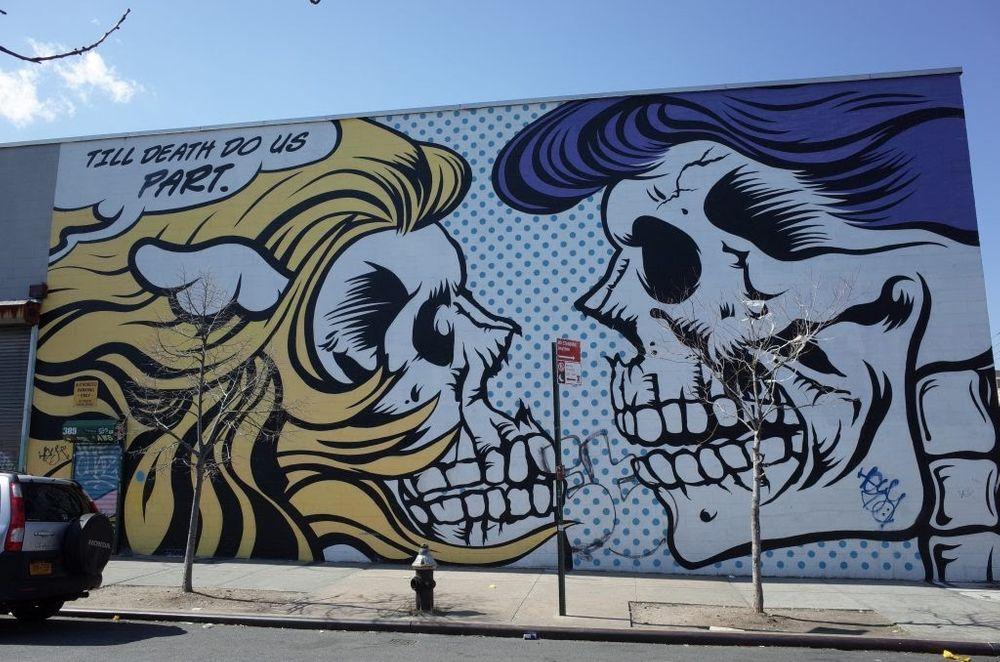 Finding a Lunch Spot in Bushwick
After walking around we decided it was time to eat. I had heard about a restaurant in Bushwick Called Dock. We weren't sure they would be open because we were there during the weird hours after lunch and before dinner, however, when we go there we found that they were still serving lunch specials for another 40 minutes. Dock is a busy restaurant and reservations are usually a must, but this was the perfect time to try it. Dock was started by three chefs that have different backgrounds. They have combined their talents into one fabulous restaurant. Dock has 3 different head chefs one for sushi, one for Thai cuisine, and one for ramen.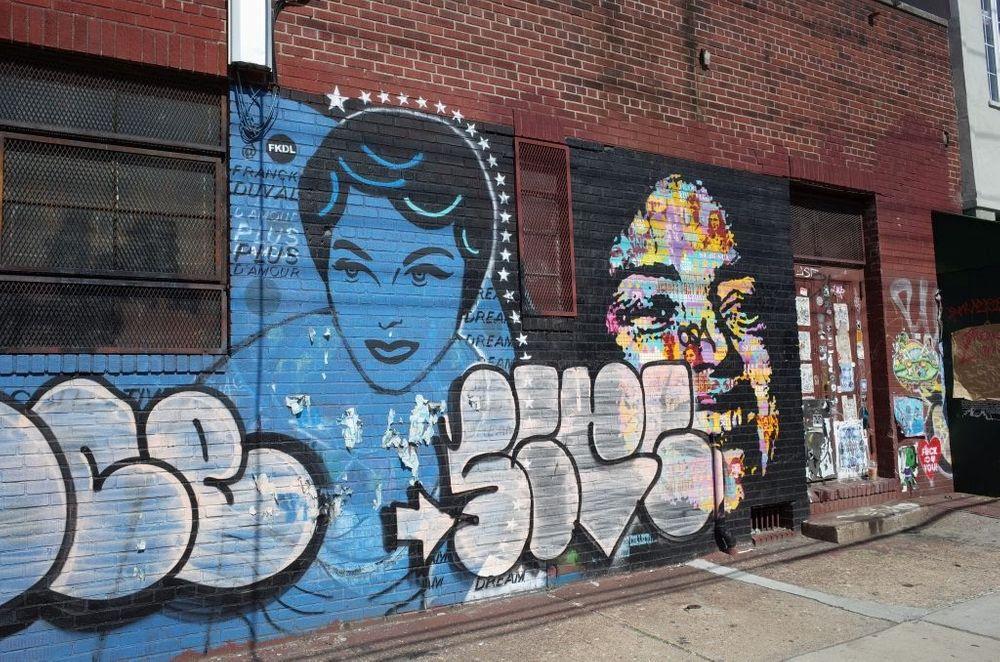 Lunch At Dock Restaurant
Our lunch special was $10.95 and included a soup, egg roll, or salad and one entree. I had the Oyster Soup and Pad See Ew. Nicole had an egg roll and Ramen. We split a Kyoto Matcha IPA. I'll start with the Matcha IPA. I'm not a fan of IPAs they are usually too bitter for me, however, this one was great. I could taste the bitter hops, but it was balanced out by the matcha. The color was fantastic. It was a deep grassy, green. My oyster soup was delicious. It had the perfect amount of heat and sourness mixed together. It has lots of fresh oyster mushrooms and fresh vegetables. My Pad See Ew was also good. I had it with tofu. It wasn't overly spiced and that allowed me to add my favorite chili oil to enhance the flavors. Nicole's egg roll was ok. Probably not the star of our meal, however, she liked her Ramen. I give The Dock 5 stars out of 5 and I will be going back to try something else on their extensive menu next time I'm in the area.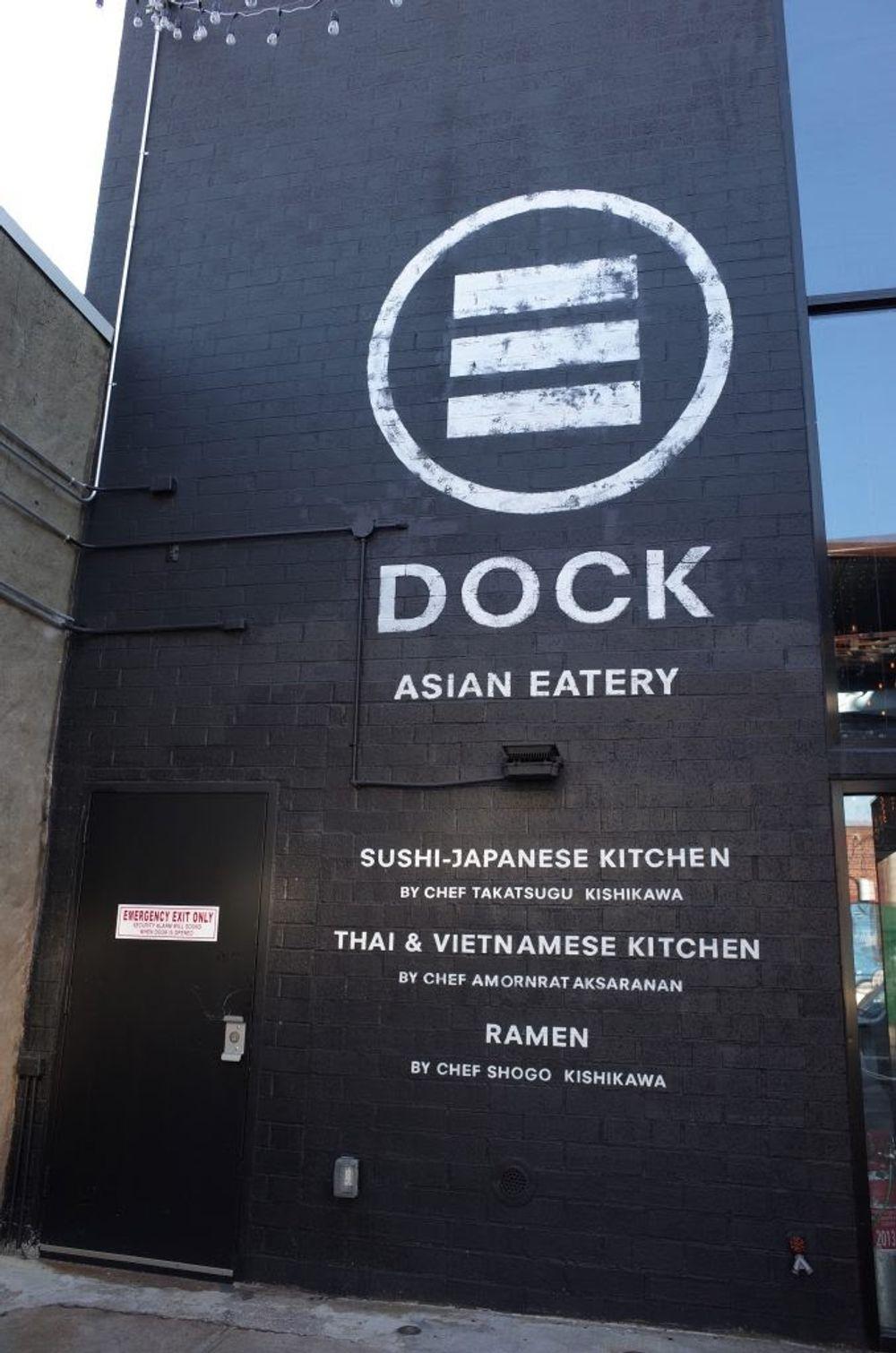 Exploring Cobble Hill
After lunch, we headed to the subway and went to the Cobble Hill area of Brooklyn. I wanted to go to an independent bookstore that I follow online called Books Are Magic. Of course, I loved it. They have the cutest mural painted outside and the inside is filled with books. Their staff has curated sections and titles that they recommend and they have an amazing section for children's books. We spent a long time looking at books and I had to buy a Books Are Magic t-shirt before I left so that I can wear it at home in my library.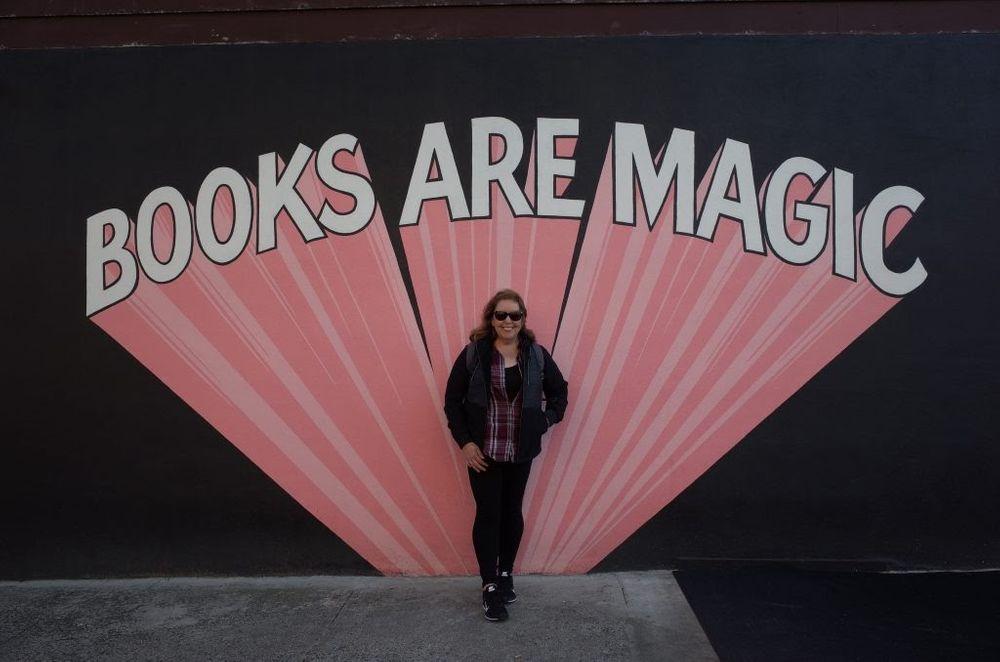 Heading to Dumbo, Brooklyn
After the bookstore, we hopped back on the subway and headed to Dumbo. For those not familiar with Dumbo it is an acronym for down under the Manhattan Bridge overpass. It is one of my favorite areas of Brooklyn because of the amazing views of Manhattan. We went to the Empire Store on the waterfront. We walked up the stairs to the top and had an amazing view of both the Brooklyn and Manhattan Bridges and the Manhattan skyline.
Perfect Views in Brooklyn
Walking along the waterfront is always entertaining. The views are amazing. There are always lots of photoshoots going on. There are plenty of restaurants, bars, and coffee shops to stop at. Because it was April as soon as the sun went down it got very chilly. We decided that it was time to get back on the subway and head back to Nicole's apartment. We had an amazing day wandering around Brooklyn.