Las Vegas is not only about drinking and gambling. While visiting in January with my daughter and my best friends we stumbled upon something unique and fun. We read about old cigarette machines that have been refurbished into dispensers for original art.
Art-0-mat
Artist Clark Whittington came up with the idea of the Art-0-mat in 1997 in Winston Salem, North Carolina. He used the vending machine to dispense his art for $1. There are now vending machines scattered across the United States. Each machine dispenses original works of art.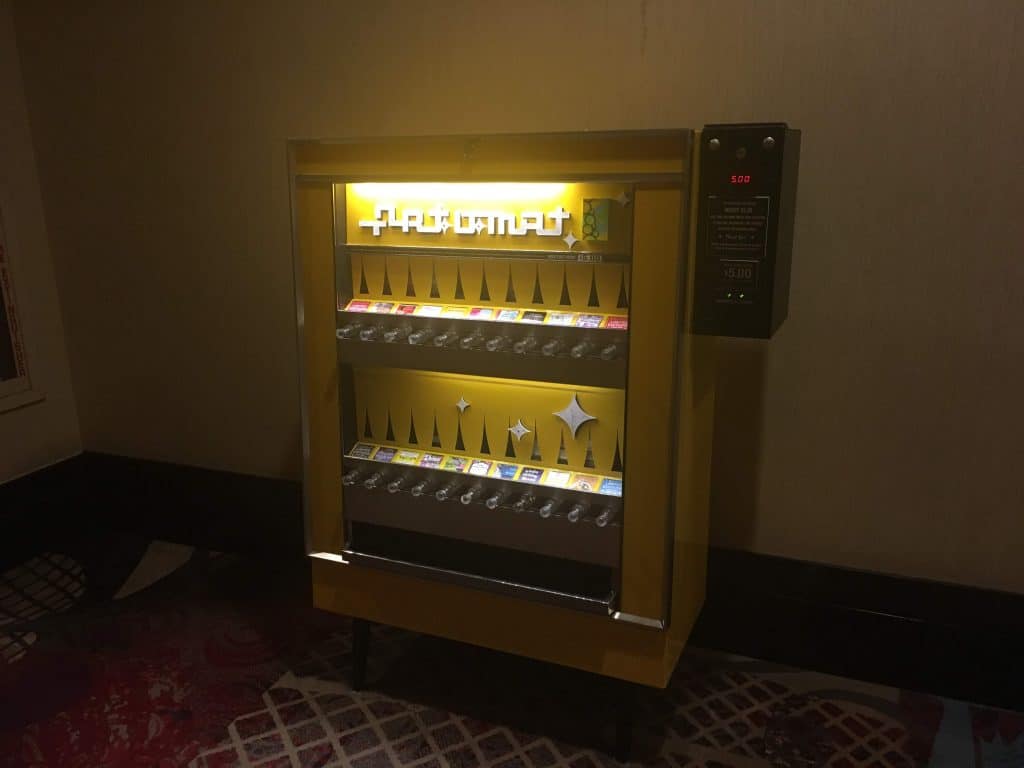 An Art Scavenger Hunt
There are Art-o-mat machines in the Cosmopolitan Hotel in Las Vegas. We were staying at Treasure Island and we chose to walk down the strip to the Cosmopolitan and although it was 40 degrees outside we stopped at Fat Tuesday for frozen drinks. I had a drink that tastes like a creamsicle. They serve the drinks in a cute acrylic to-go cup. And Vegas being Vegas, I took my drink with me on the walk.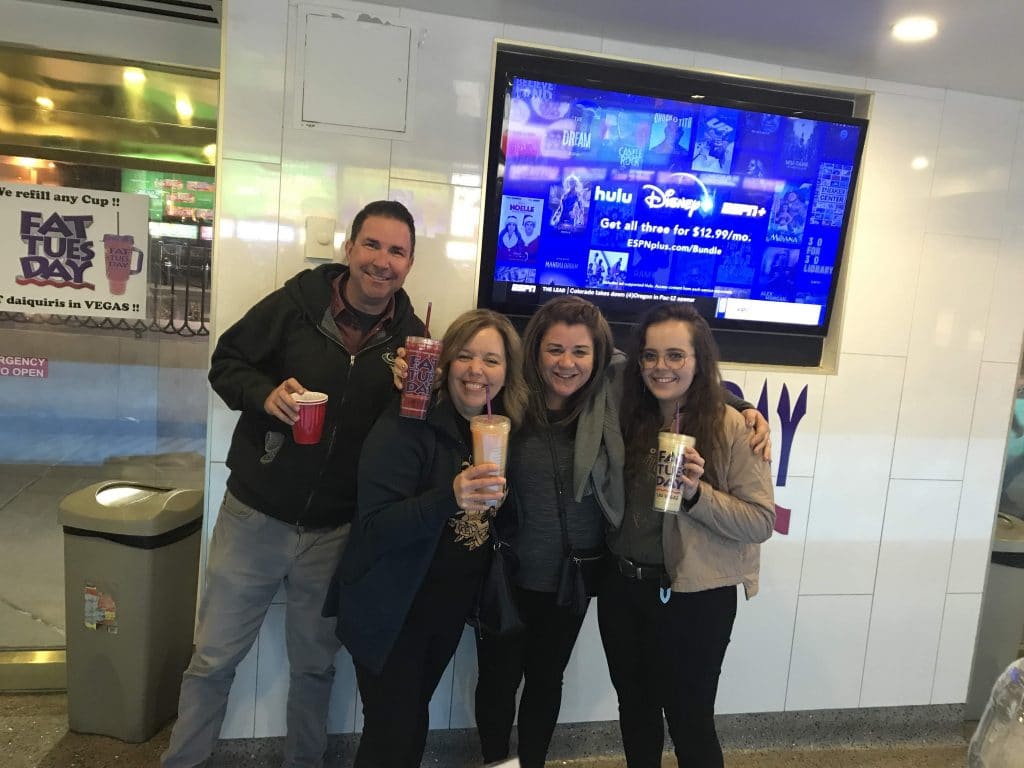 Finding the Art-o-mat Machines
There are six refurbished cigarette machines in the lobby and hallways at the Cosmopolitan. Finding the machines is half the fun. After walking around we found the first one. First, we made change, because the machines only accept $5 bills. With money in hand, we had the hard choice of what artist to pick. I inserted my $5 and pulled a lever. The art comes out in a small 2″ x 3′ box. My first piece of art was an abstract mounted on a block. Nicole put in her $5 and got a pair of cork earrings. Feeling successful we wandered on a looked for the next machine.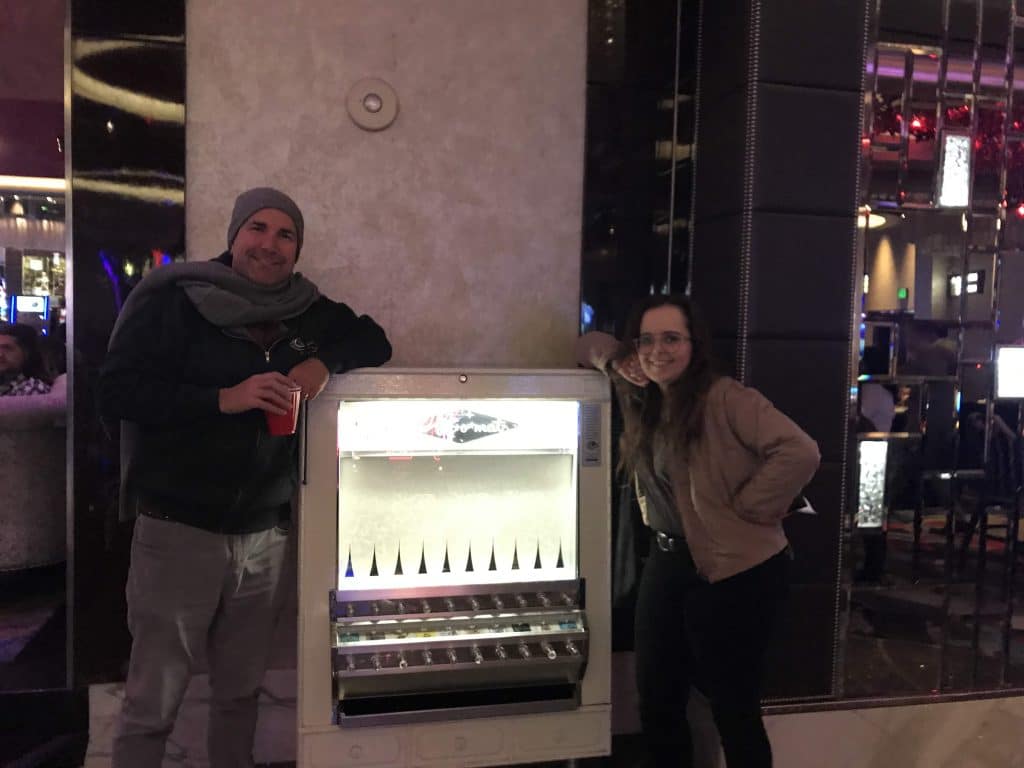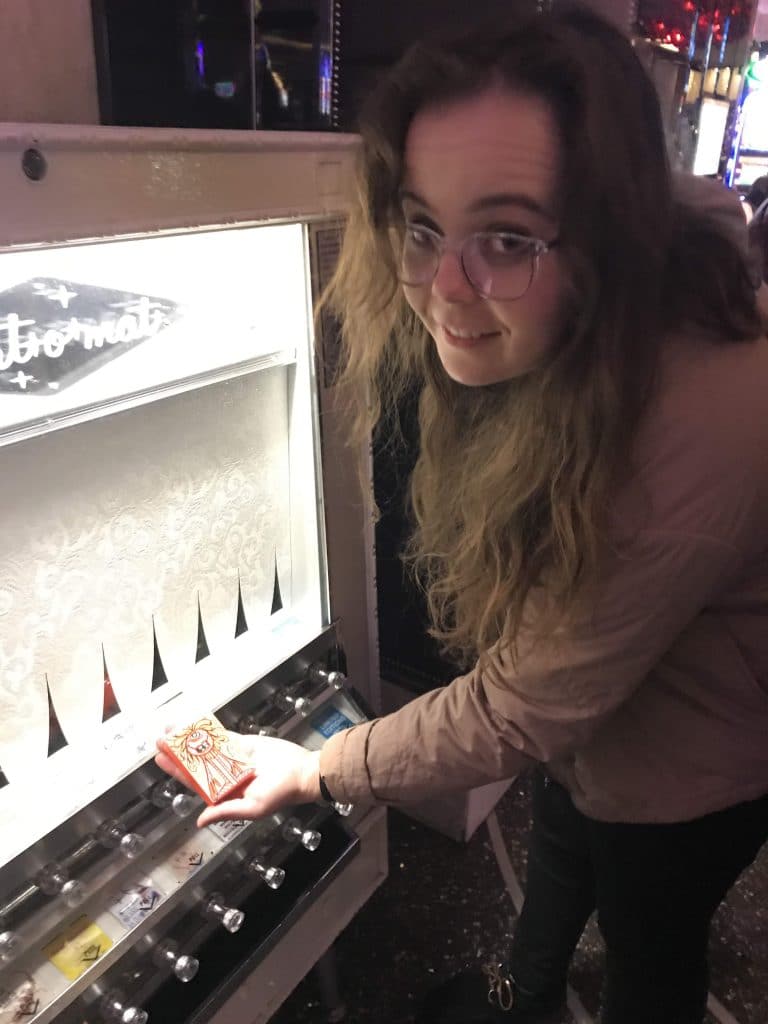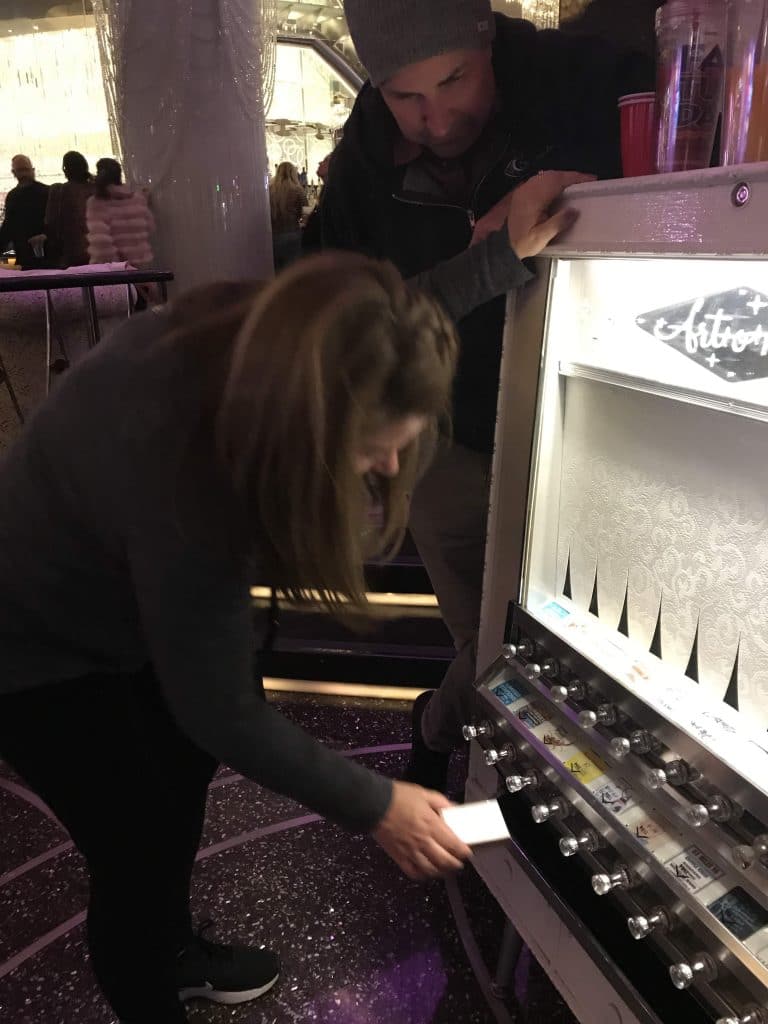 Art At The Cosmopolitan
The Cosmopolitan is filled with art. The walls have large-scale murals, photographs, and sculptures. The Cosmopolitan wants their art to be interactive and accessible. In other words, some of their art is in the middle of the hallway and it looks like it is meant to be touched consequently, we enjoyed walking around looking at all the art while we were looking for more Art-o-mat vending machines.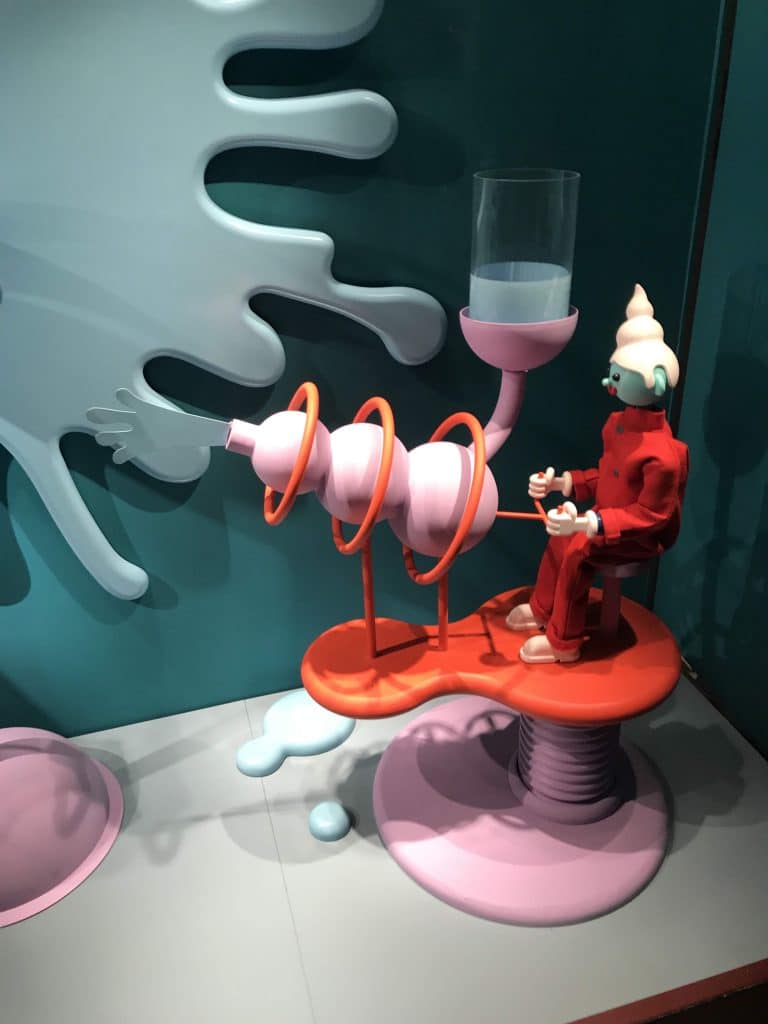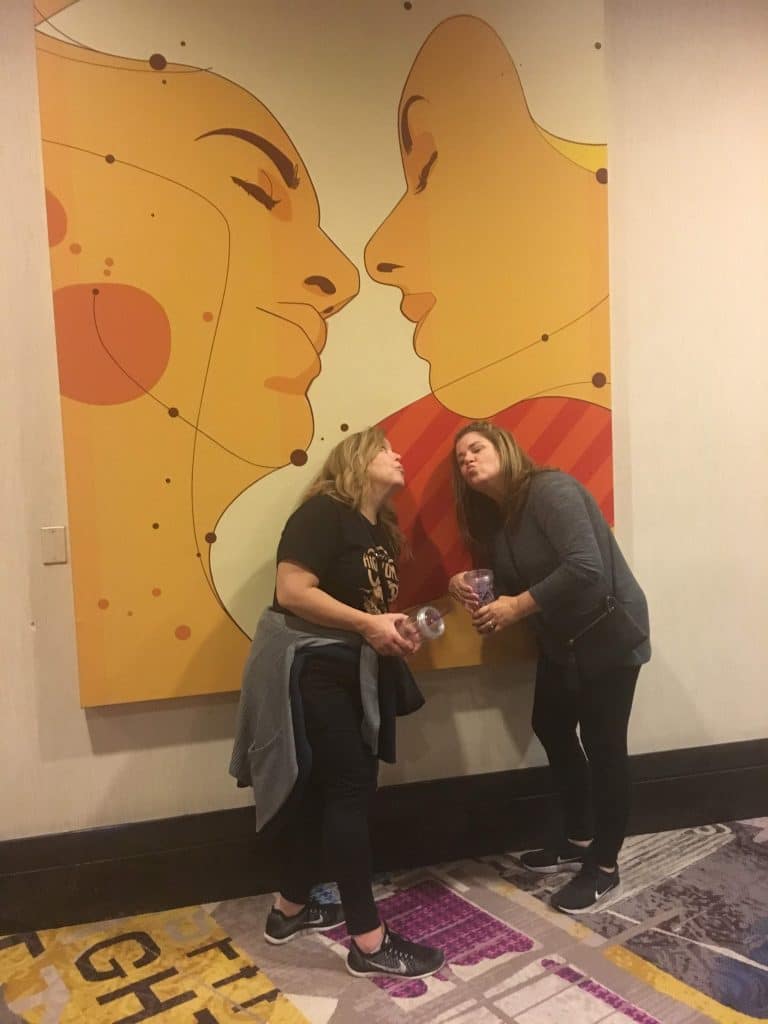 Hunting For More Art
As we continue on our hunt for more Art-o-mat vending machines, but we have better luck with some machines than others. A few times we put in our $5 bill and we get nothing in return. We don't let it deter us. Nicole is in charge of locating all six of the Art-o-mat machines and I'm happy to say that we found them all. We love the pieces of art that we collected. The Art-o-mat is helping to make art accessible for everyone. For $5 you can be an art collector too. Therefore, now that we experienced a fun scavenger hunt, our interest is piqued and we are planning more trips to find Art-o-mat vending machines in other states.