As far as peak bagging goes hiking to Sunset Peak in the Mount Baldy area is an easy peak to reach. The trail is about 7 1/2 miles roundtrip and it is rated as moderate on All Trails. For most of the hike, the trail is on a fire road and the incline gain is only 1,272 feet.
How to Get to Sunset Peak
Head towards Mount Baldy via Mount Baldy Road. Turn left on Glendora Ridge Road and there is a pullout about 3/4 mile up the road. We parked on the side of the road because there is a turnout but it has multiple no parking signs. We saw a lot of cars parked there, but we didn't want to take a chance.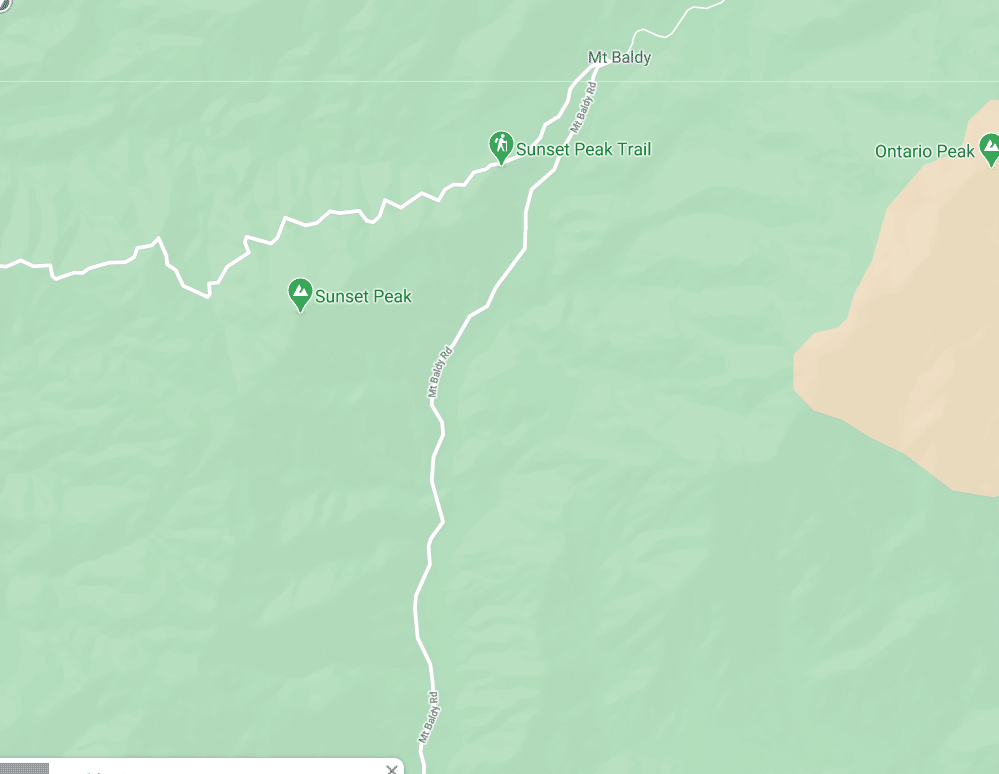 Starting the Hike
The trailhead for Sunset Peak starts on the Southside of the road. It is a fire road so there is a big yellow gate to stop vehicles from driving on it, but you can easily walk around the gate. We have done this hike two different times. The first time was during the summer and it was hot with 10,000 annoying bugs. The second time we went was in early November right after the first snowfall. Obviously, our second hike was way more enjoyable.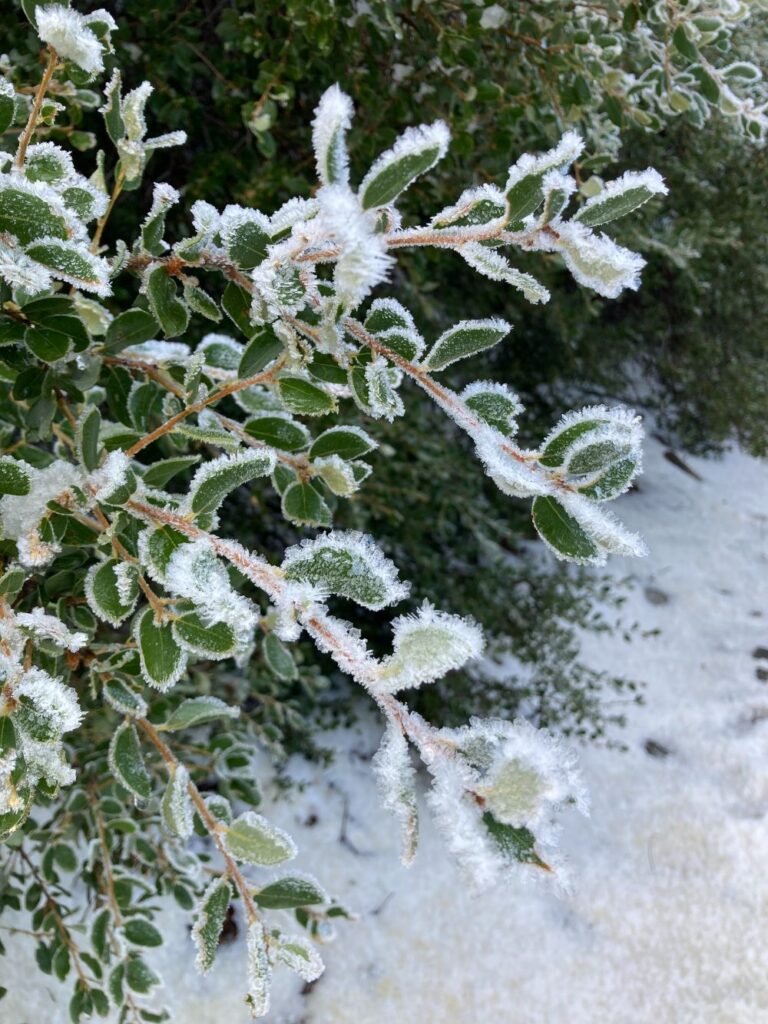 Heading up
The hike up is very gradual. After about 1/4 of a mile we ran into snow. The whole backside of the trail is in the shade. The snow was compacted and we were early enough in the day that we didn't need microspikes. We just had to watch out for the ice. There are no signs along the trail. A good rule of thumb is at any fork in the road turn left. If you miss the left turn you will continue on the fire road and many, many miles later end up in San Dimas.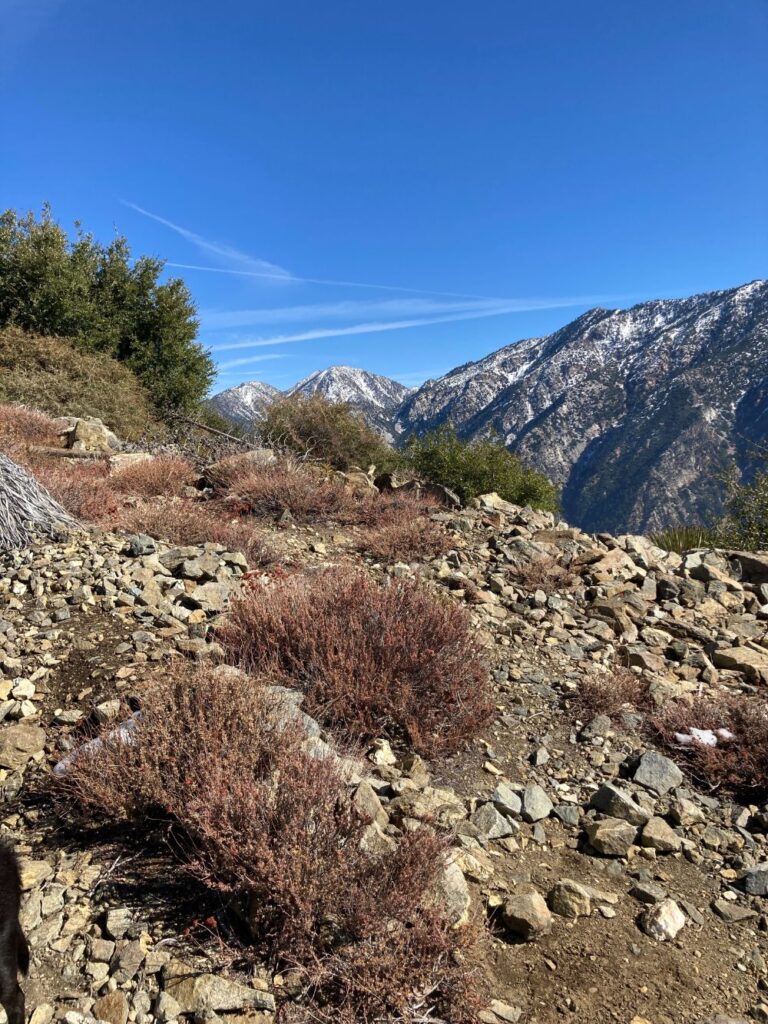 Hiking With a Dog
This was a good trail to hike with a dog. Dogs are allowed, but they are supposed to be on a leash. My Australian Cattle Dog, Jinx had a blast. She loves the snow so she had so much running and rolling in it. She is mostly black so I make sure to bring her plenty of water because she can overheat in the sun, but luckily it was nice and cool and the perfect temperature for hiking in.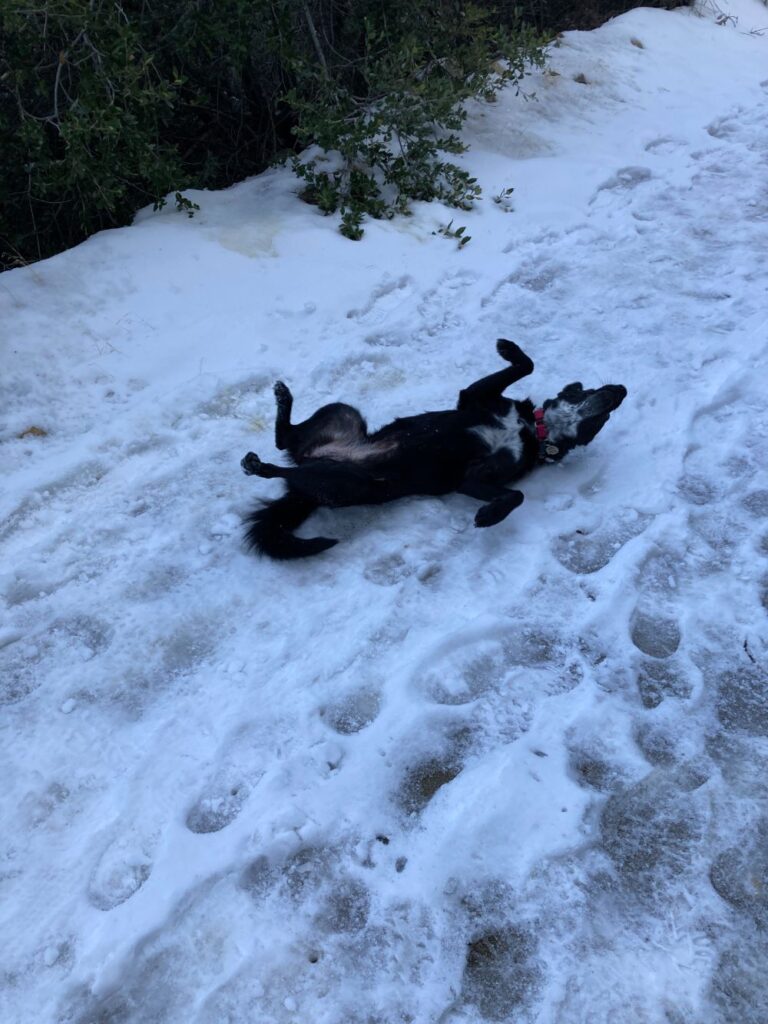 The Peak
At the top, there are plenty of places to sit and enjoy the view. The day we were at the top there was a peak sign in case you want to take a picture. There was also a small can with a notebook to leave a message. We took our time at the top and took some pictures and ate a sandwich. I broke the leave no trace policy and left a painted rock of Sunset Peak at the top, hopefully, someone took it home as a souvenir.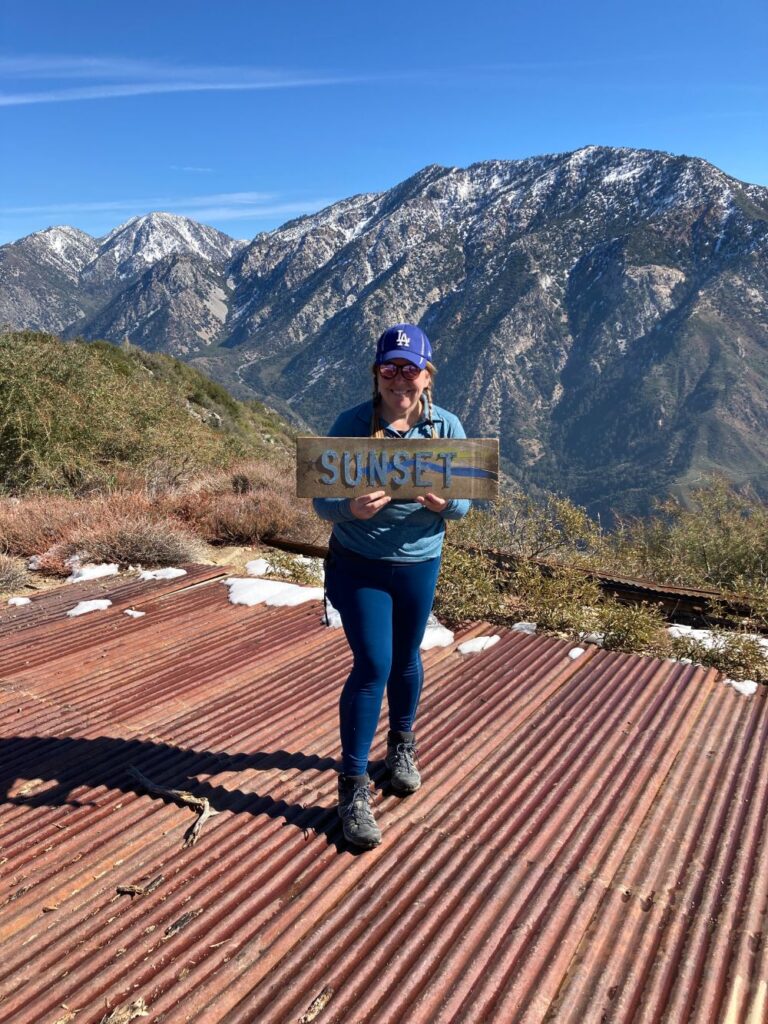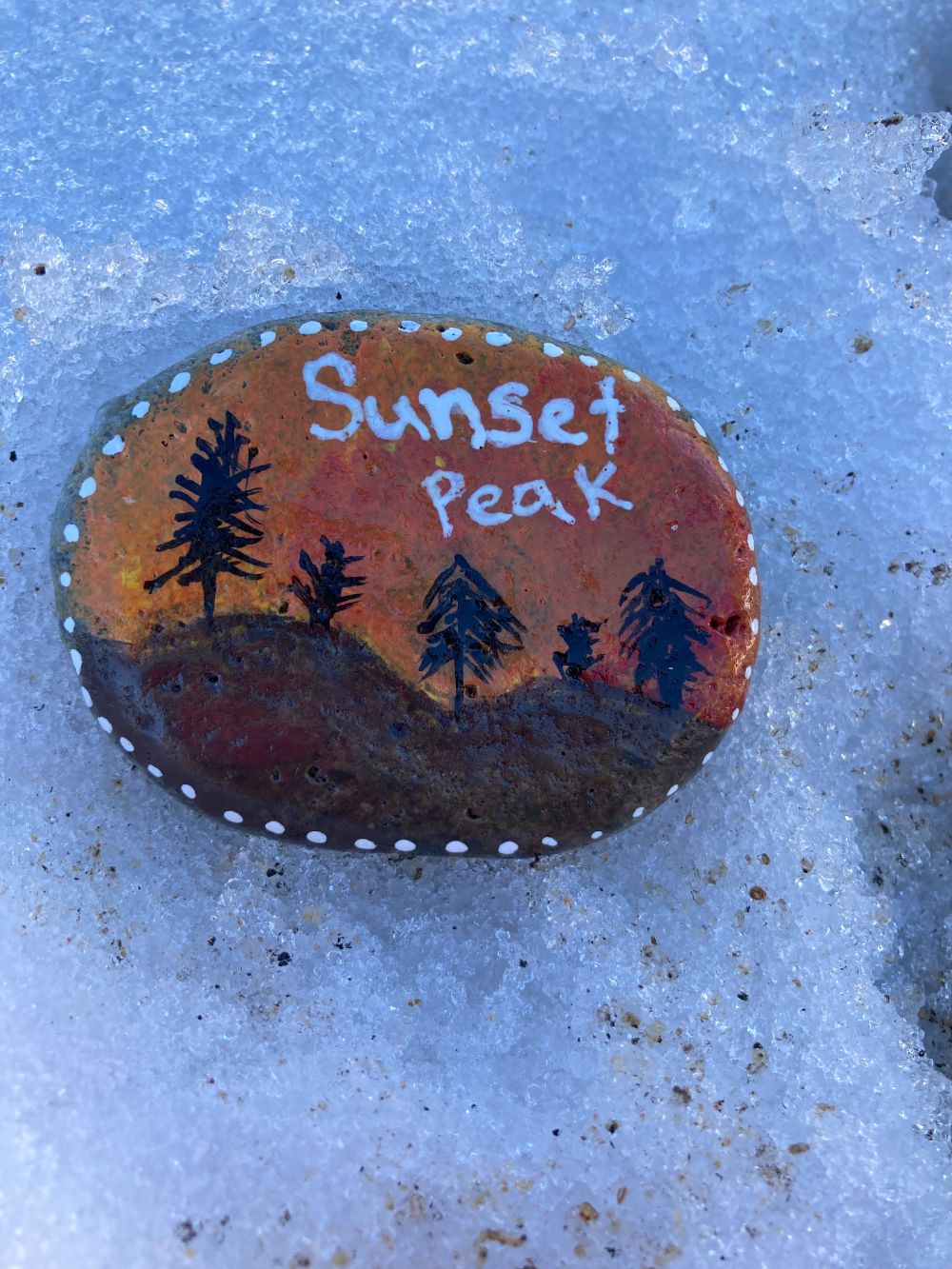 Heading Down
When we hiked down in November we had to go a little slower than usual, because of the ice. We could have used our microspikes, but instead, we took our time and used our poles. Thankfully, our hike down wasn't as crazy as when we hiked down Baden-Powell in June with a ton of snow. We had started hiking at 7:30 a.m. and we saw just a few people on the way up, however, on the way down we passed a bunch of people. The moral of the story is the early hikers get peace and solitude. If you are considering this hike I suggest doing it before it's hot and the bugs come out. In general, this is a trail that is way less traveled than Ice House Canyon which is right up the road.