Hiking Stoddard Peak is a great way to start conditioning for some of Southern California's more prominent peaks. It is close to 6 miles roundtrip and rated as moderate. The trail begins before The village of Mt. Baldy and it has amazing views.
Mileage
The hiking trail for Stoddard Peak is an out-and-back trail. Depending on which parking lot you park in, the trail is almost 6 miles.
Difficulty
Hiking to Stoddard Peak is rated as moderate. The first part of the trail is actually pretty easy. You will be walking up a fire road that has a moderate incline. It isn't until the last ½ mile that it gets steep and you need to do some rock scrambling.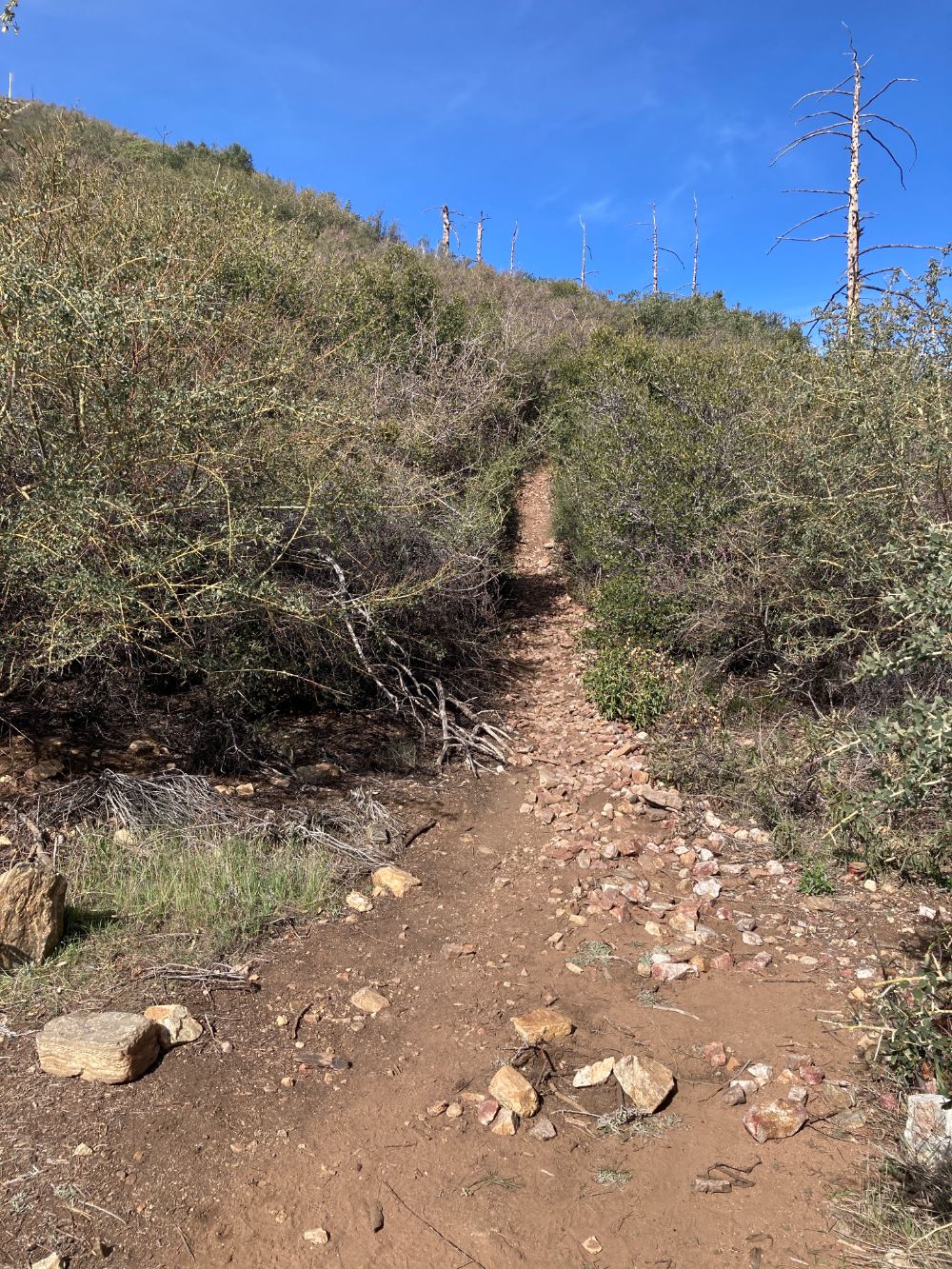 Location
Head towards Mt. Baldy on Mt Baldy Rd about 1 ½ mile before the village of Mt Baldy be on the lookout for a sign for Barrett-Stoddard Road. The sign is on the right side of the road if you are heading up the mountain. Follow the road down to a small parking lot. There are trash cans, but no bathrooms. An adventure pass to park in the lot. Adventure passes can be bought annually or as a day pass and can be found at places like REI and Big 5.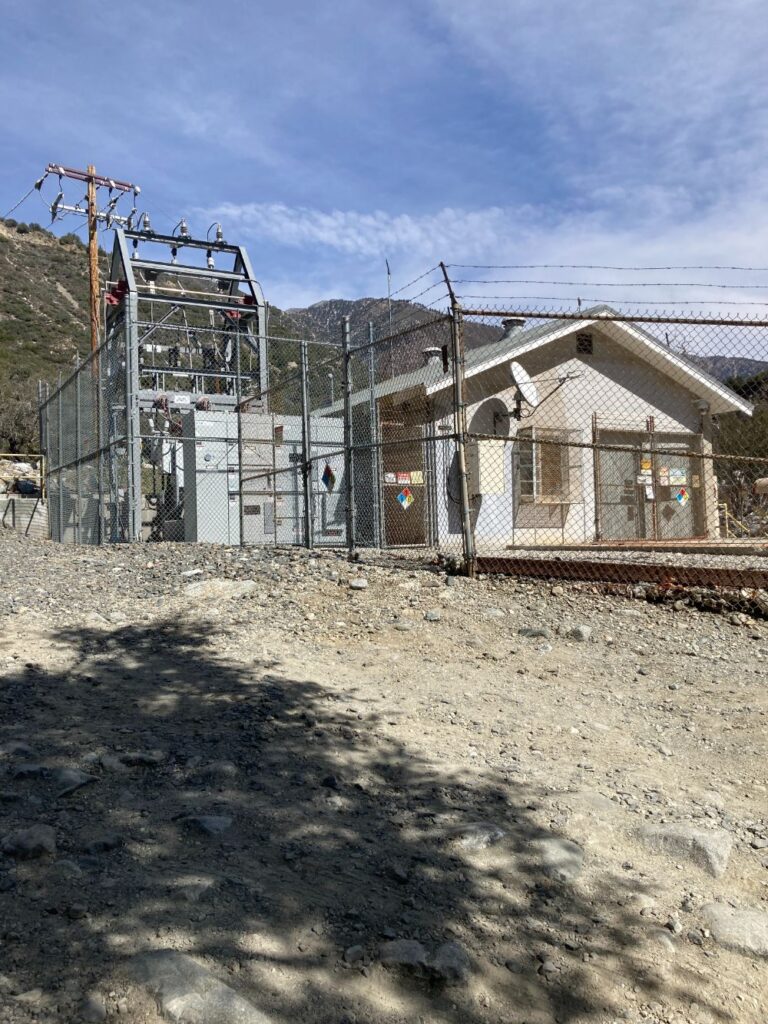 Dog Friendly
Good news for your furry friends. Dogs can join you while you're hiking to Stoddard Peak. The first part of the hike is on a road that passes many private homes and cabins so be sure your dog is on a leash.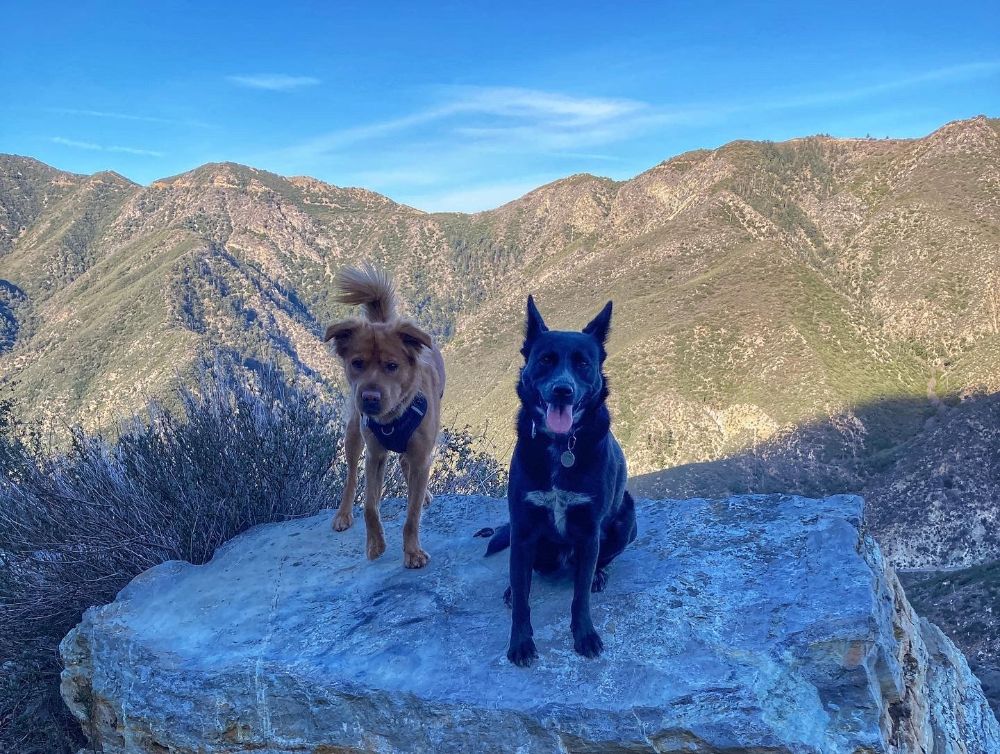 Trail Details
From the parking lot head down the fire road towards the power station. Walk past the sign that says that this is a private driveway. The sign is for vehicles only hikers are allowed to use the road. At about 1 mile you will need to walk around a closed gate, again this is for cars and not hikers.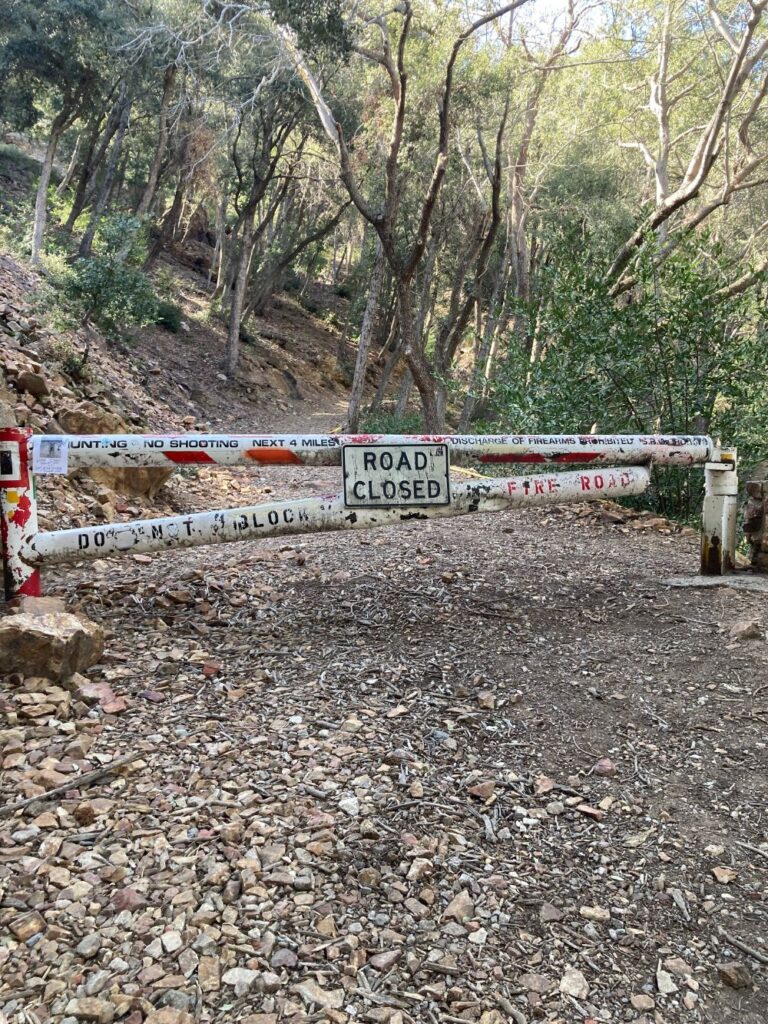 After you have hiked about 2 ½ miles be on the lookout for a trail on the right that leads up. This is where the trail gets steep. The trail has a lot of loose dirt and bushes that poke. When you get to the top you will see a summit, but it's a false summit. Continue on the trail. At times there are multiple trails and some rock scrambling is necessary. At about 3 miles you reach the metal triangle sign that denotes Stoddard Peak. I've been there when there was a wooden trail sign and other times it's missing. There is an old ammo box that has a register to sign in. There are a few boulders to sit on before you return.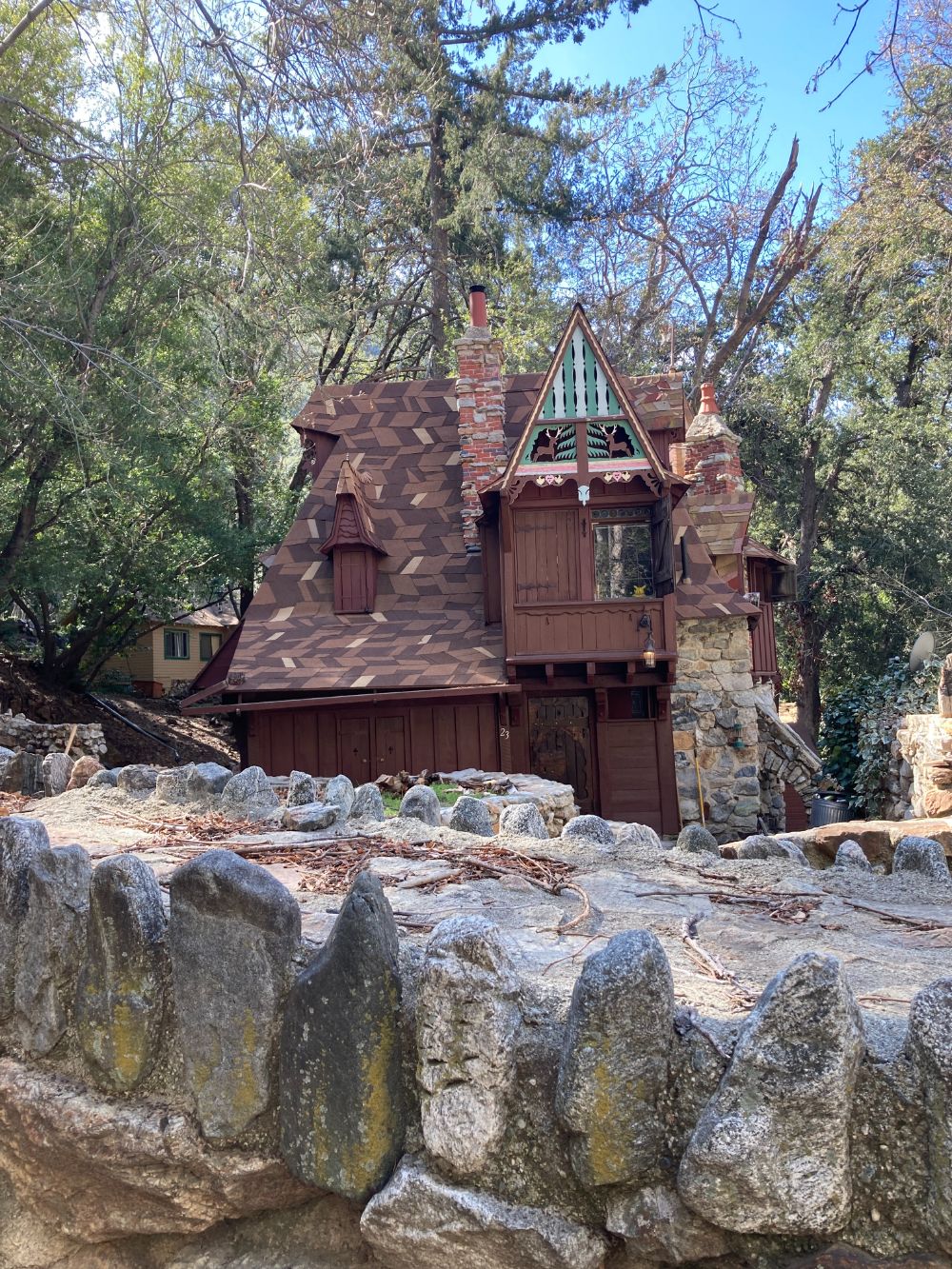 For the return trip just follow the same trail back. Make sure and take in the views of the local peaks. On a clear day, you can see all the way to Saddleback Mountain. On the hike back you will have views of Sunset Peak and Mt Baldy. Hiking to Stoddard Peak is especially nice in the spring with all the wildflowers in bloom.