A Noodle Bar That Is Worth The Wait.
Some restaurants are worth the wait and Momofuku Noodle Bar falls into that category. During my many trips to New York City I have passed by Momofuku Noodle Bar. I always wanted to try it, but the line was always out the door. The East Village location does not take reservations. Momofuku was started by David Chang in 2004. The New York Times credits him with the rise of Asian-American. Bon Appetit Magazine named Momofuku the most important restaurant in the United States. Momofuku means lucky peach.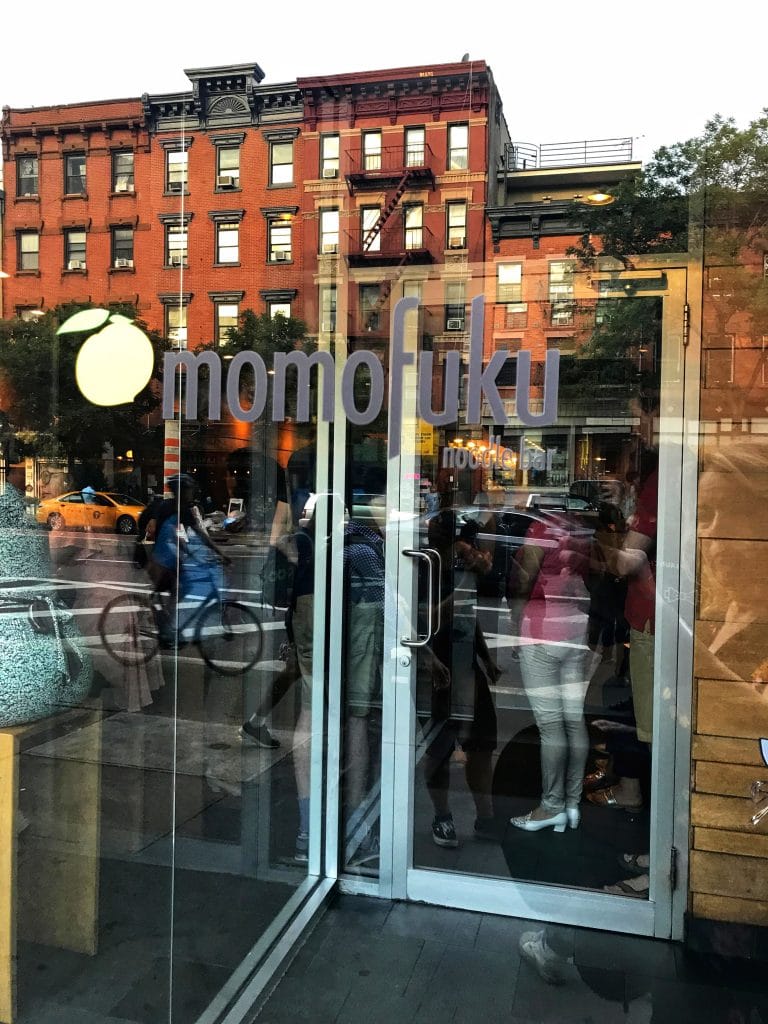 Avoid The Crowd, Get There When They Open.
One summer evening, my daughter Nicole and I were in the area. It was before the dinner rush and we were able to grab two seats at the bar top for dinner without waiting in line. We started with drinks. Nicole had a Hibiscus Yuzu Iced Tea and I had a Tiger Lager from Singapore. It was a typical hot and humid evening in NYC, so both drinks were refreshing. We decided that we had to try the famous buns. As an appetizer we shared an order of the pork bellys buns. It comes with hoisin sauce, scallions and cucumbers. The buns were light and airy and the meat was a nice mix of sweet and savory.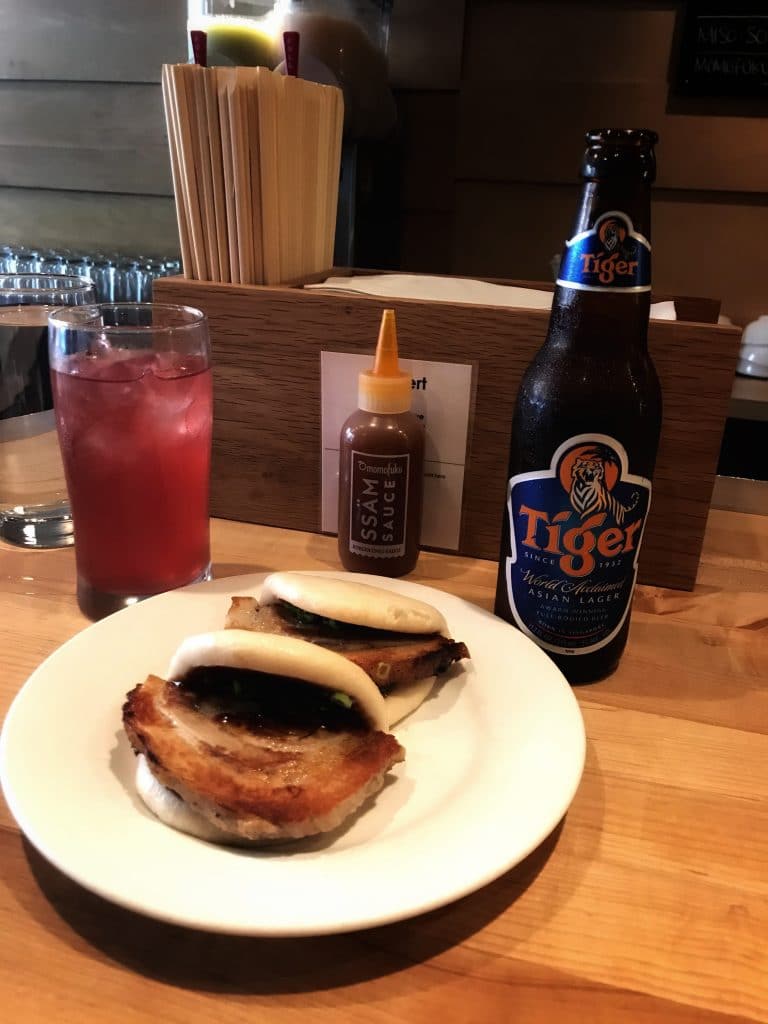 Ramen Noodles
For dinner Nicole ordered the Ginger Scallion Noodles. It comes with Momofuku barley noodles, pickled shiitake, cucumber and wakame. I ordered the Spicy Hozon Ramen. This ramen also comes with the Momofuku barley noodles and instead of meat it has chickpeas, scallion, and bok choy. I wasn't sure if it would be too spicy, but it had a nice level of heat. The combination of the chickpeas and the ramen made this a very filling dish. Both ramens tasted fresh, they had depth of flavor and they didn't taste overly salty.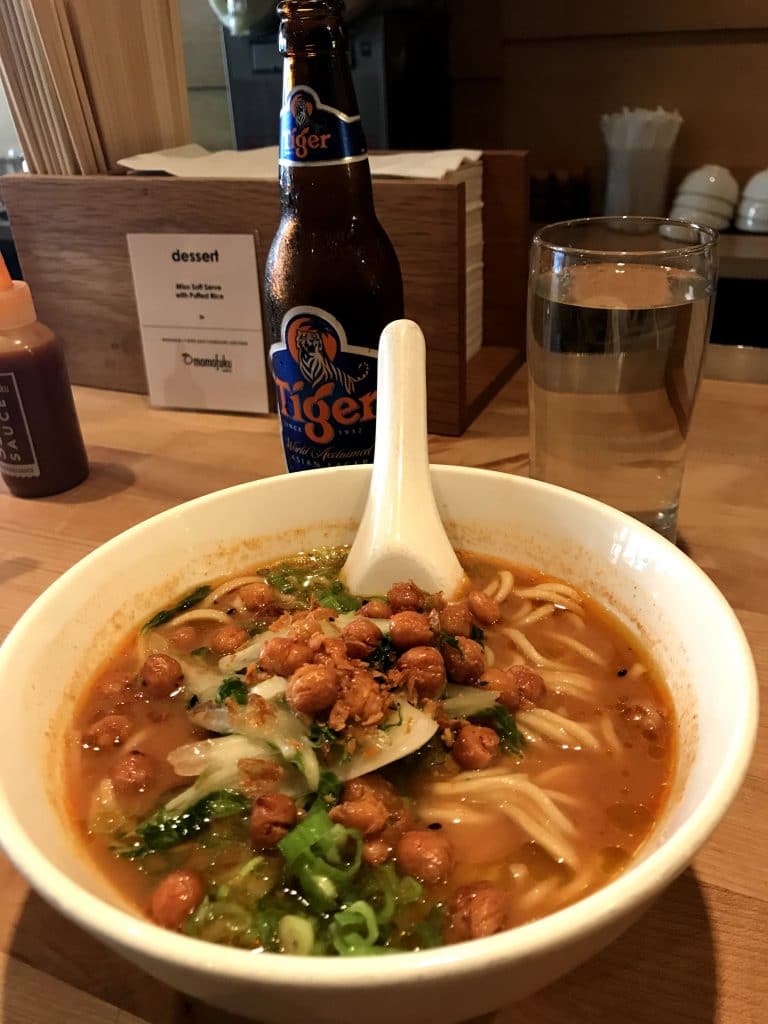 Go Ahead And Try Dessert
Although we were both stuffed from dinner we decided to split a dessert. We ordered the soft-serve with puffed rice. The puffed rice added a pop to the creaminess to the soft-serve and it was a good way to end our meal. Overall, the services was amazing. Our water was continuously refilled and the wait staff was very attentive. Momofuku is a small restaurant so you will be in tight quarters. It doesn't look like they can accommodate parties larger than 6. After walking past this restaurant so many times, I'm happy that we finally got a chance to try it and I wouldn't hesitate to eat there again.