Invader hits Los Angeles Art District as the French street artist known as Invader has returned. Invader is known for his rogue tile art that is hidden in plain sight in large, urban cities. His pieces are based on the old-school video game, Space Invaders. There are approximately 200 pieces of his art in Los Angeles. Over the Influence Gallery in Los Angeles is currently hosting an exhibition, Invader, "Into the White Cube."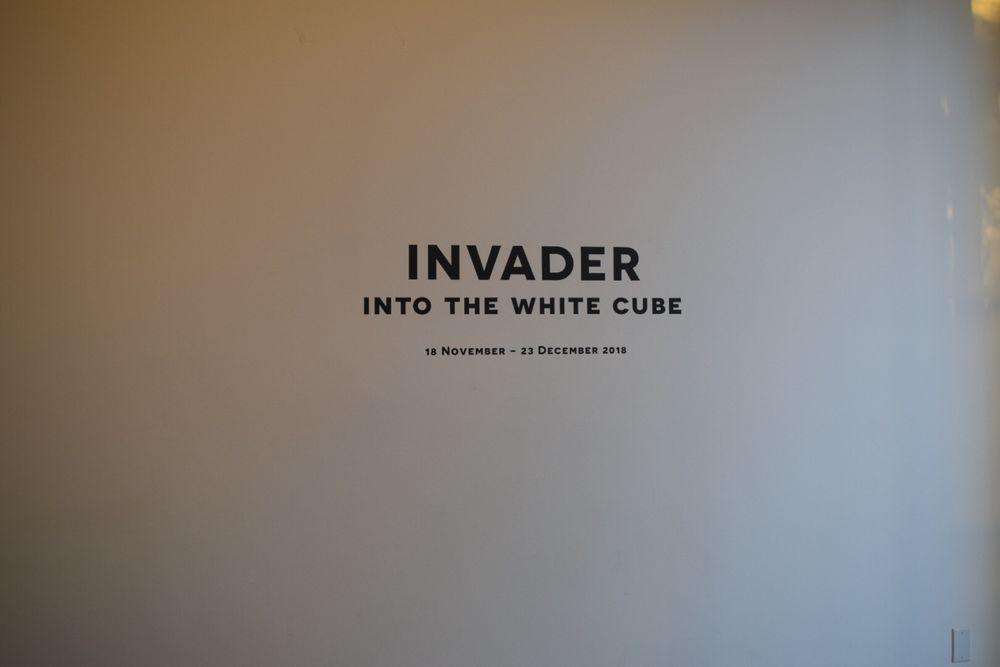 The show runs through December 23, 2018, and is free to the public. Invader has reproductions of his pixelated art hanging on the walls along with photos of his art in cities across the world. In addition to the art, there is a continuous video that was playing about how Invader sent a "space invader" to space in Florida in 2012. FYI: It was a success. I took pictures of my favorites like the invader with the avocado and I Love L.A. There is a storefront next door that sells kitschy and very expensive knickknacks.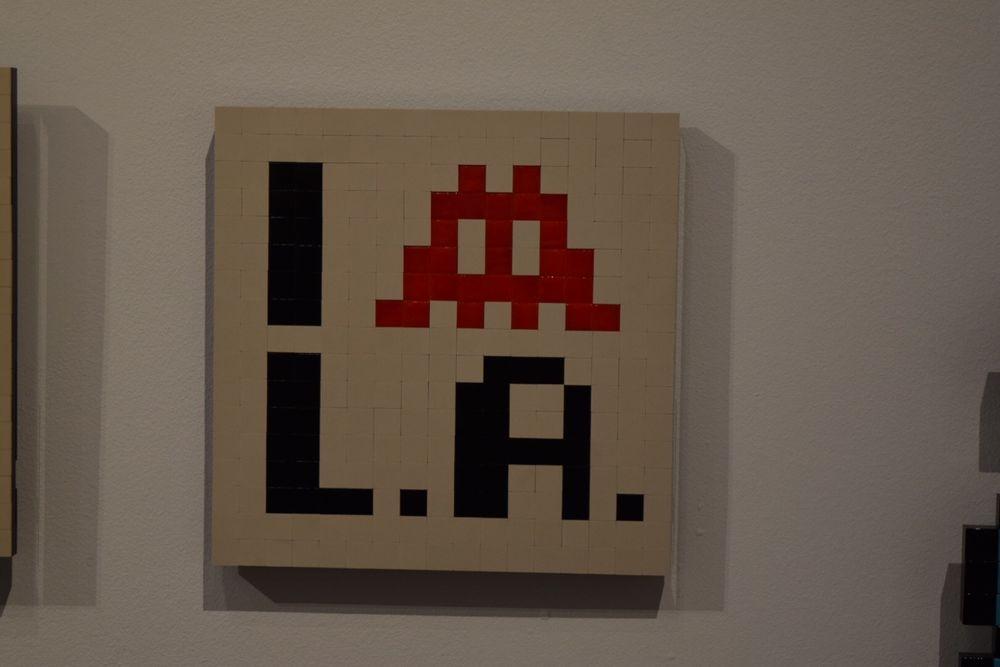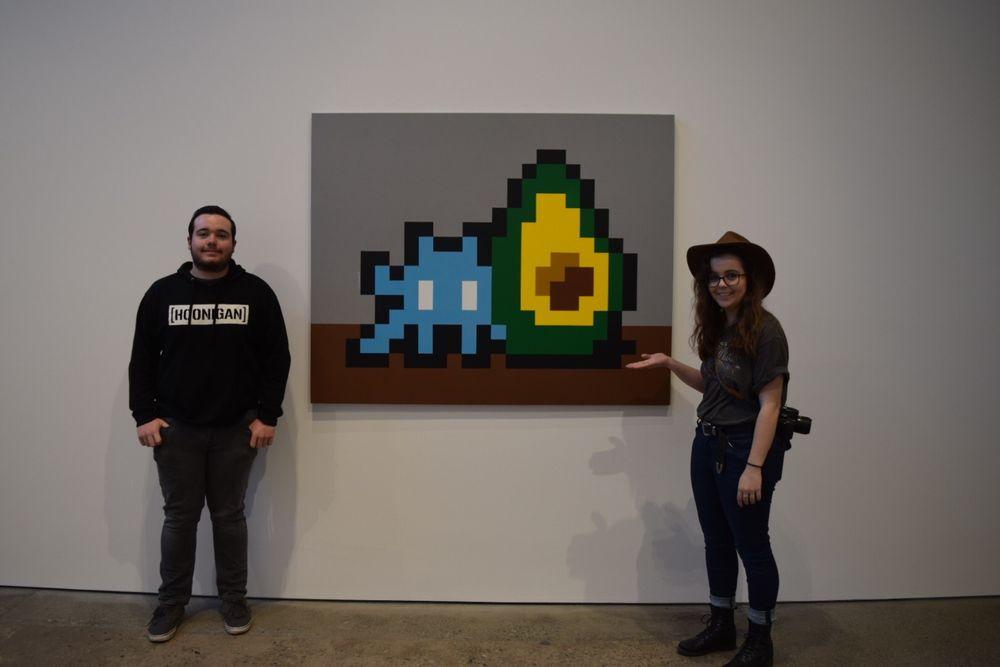 The Invader APP
Invader also has his own app that you can download from the Apple Store. It is called Flash Invaders. Basically, you take a picture of an invader that you find in the wild, and if it is one that has been authenticated you receive points as if you were playing the video game. The app has a leader board and you can see other people's pictures and what city they found the invader in. It is in the same vein as Pokemon GO. I am pretty bummed that I did not know about this app when I was in Paris because we saw lots of Invaders while we were walking around there.
The Best Ramen in Town at Daikokuya Little Toyko
After visiting the gallery we walked to Little Tokyo to get some Ramen. Dylan knew of a place that he had been to with his friends, Daikokuya Little Toyko. When we turned down the street we knew it must be really good because there was a long line waiting for a table. There was an iPad to add your name to the waitlist. This system is genius because it allows you to use your phone to check back in and see how many people are ahead of you in line. There were 29 tables ahead of us, so we went across the street to Tokyo Plaza and went shopping.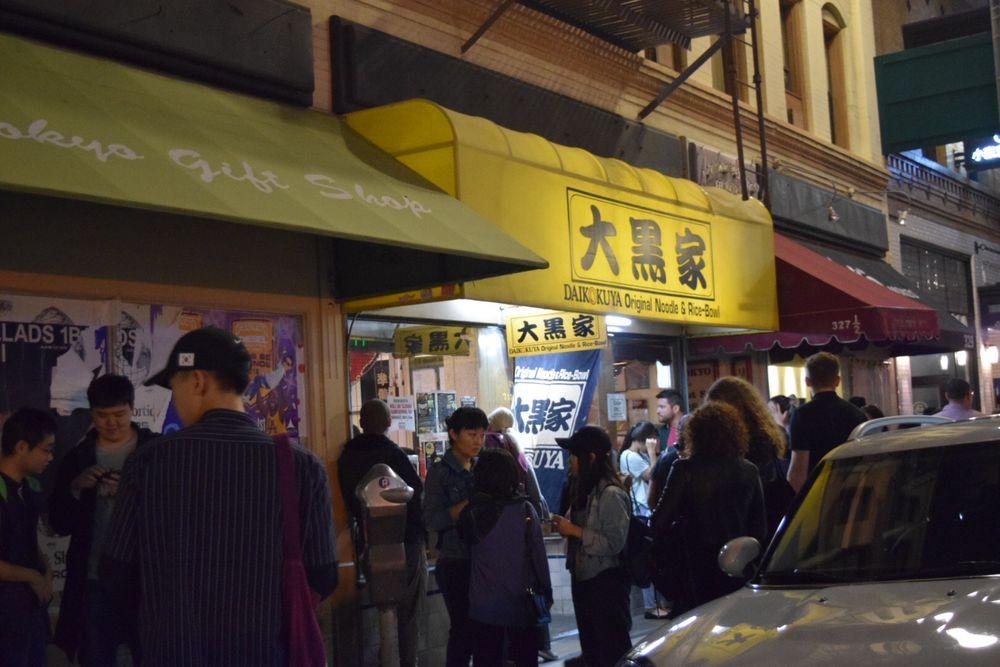 Ramen That's Worth the Wait
It took a little over an hour for our table to be ready. The inside of the restaurant is small and has no thrills. We were starving. We ordered iced Oolong Tea and a Spicy Tuna Roll as an appetizer. Nicole and I both ordered their #1 best seller the Daikokuya Ramen with tonkatsu soup base infused with their secret blended soy sauce. Dylan ordered a teriyaki chicken bowl. The broth in the ramen tasted rich and full-bodied. The ramen was delicious and definitely worth the wait. I googled Daikokuya after we ate there and found that they have won a ton of awards and we all agreed they deserve the accolades.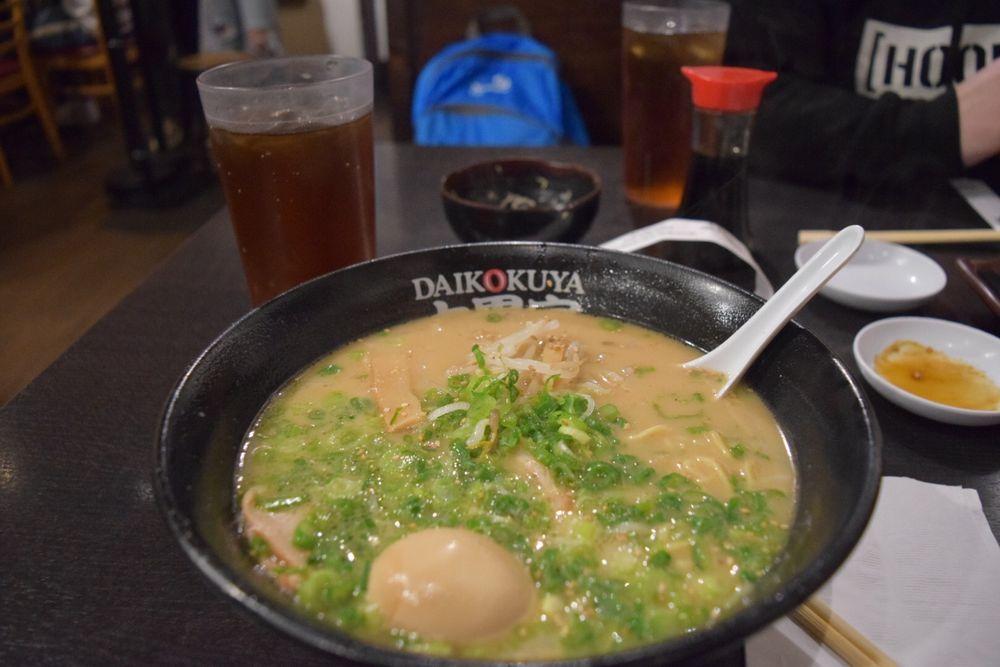 Shopping at Tokyo Plaza
After dinner, we went back to Tokyo plaza for a little more shopping. We stopped to take a picture by the Christmas Tree and got sucked into watching karaoke. We watched a guy that was so bad, he was good. He was having such a good time it was contagious.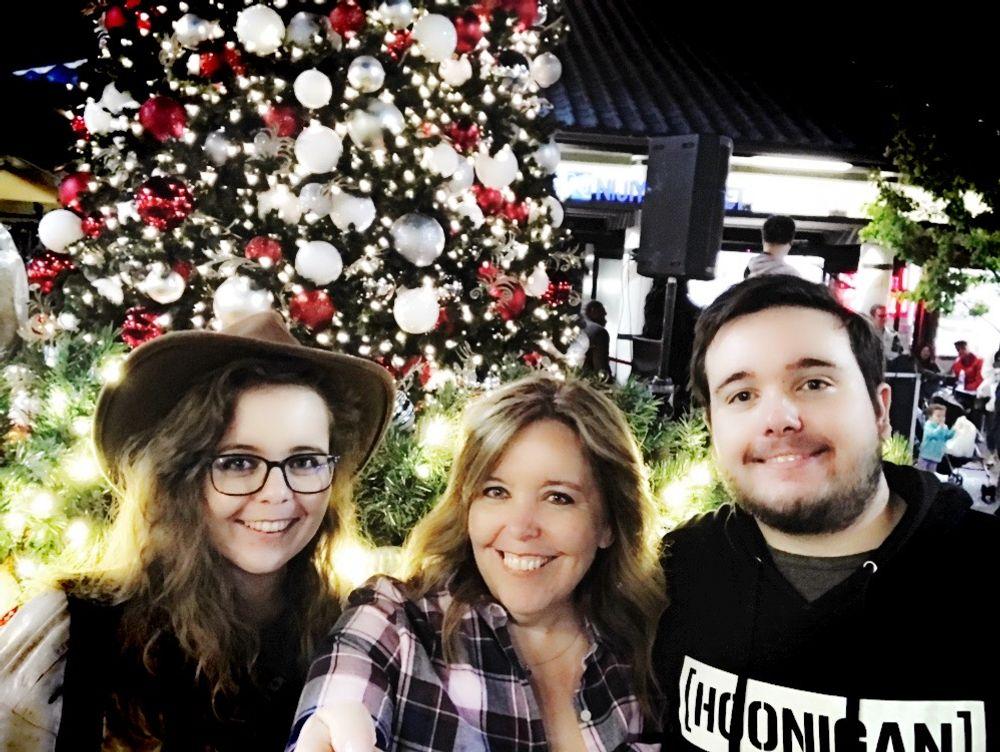 Ice Cream at Bae
We decided that we would get some ice cream before heading back home. We settled on bae. bae is a new soft serve ice cream shop on 2nd street. The inside is swanky, with chandeliers, leather seating, and a black wall with a cute saying that is Instagram-ready. They are known for their activated charcoal pineapple flavor which is pure black.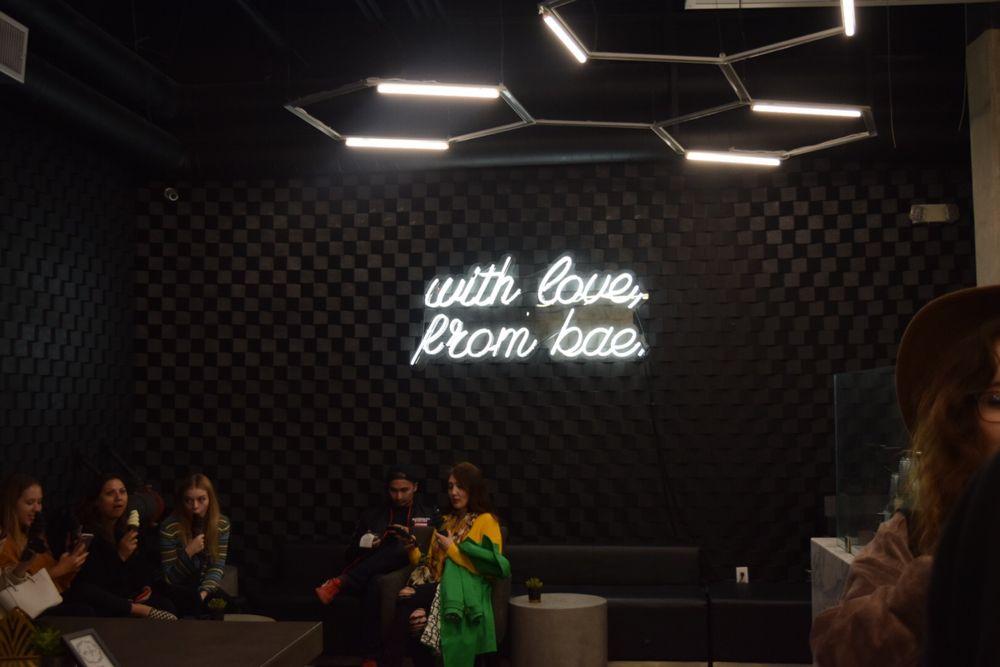 With Love, From Bae
I had Earl Coco, a swirl of Earl Grey & Cocoa Puffs. Dylan had the Matcha Chocolate, a swirl of Matcha & Chocolate. Nicole had the Heartbreak which is the Activated Charcoal Pineapple with a charcoal sugar cone. The heartbreak tastes very similar to the Dole Whipped at Disneyland. The Matcha was not sweet and paired nicely with the chocolate. Earl Coco was a nice combination because the tea flavor kept the coco puff flavor from being too sweet. Ice cream is $6.00 in a cup or for $1.50 extra you can get it in a cone. They have a red sugar cone, a black activated charcoal cone, and a green Matcha cone. Street parking is available or you can find a parking garage attached to the Tokyo Plaza. Both the art district and Little Tokyo are accessible to the Gold Line as well.