Both poppies and waterfalls can be found in Southern California after a wet winter. This winter we received a significant amount of rain and as a result, there is a "Super Bloom" happening and lots of water in our local falls.  The poppies are looking amazing. The hills are a lush green and in some spots, they are carpeted with poppies.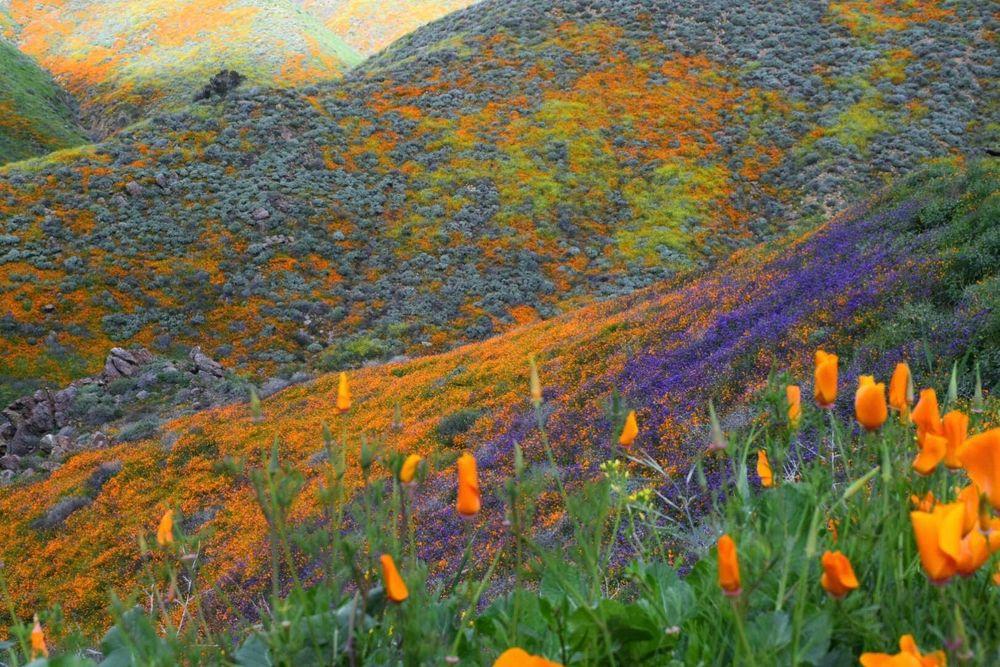 When the sun is out you can see them glowing a brilliant orange from the freeway. You can get up close and personal with the poppies in Lake Elsinore at Walker Canyon Ecological Reserve.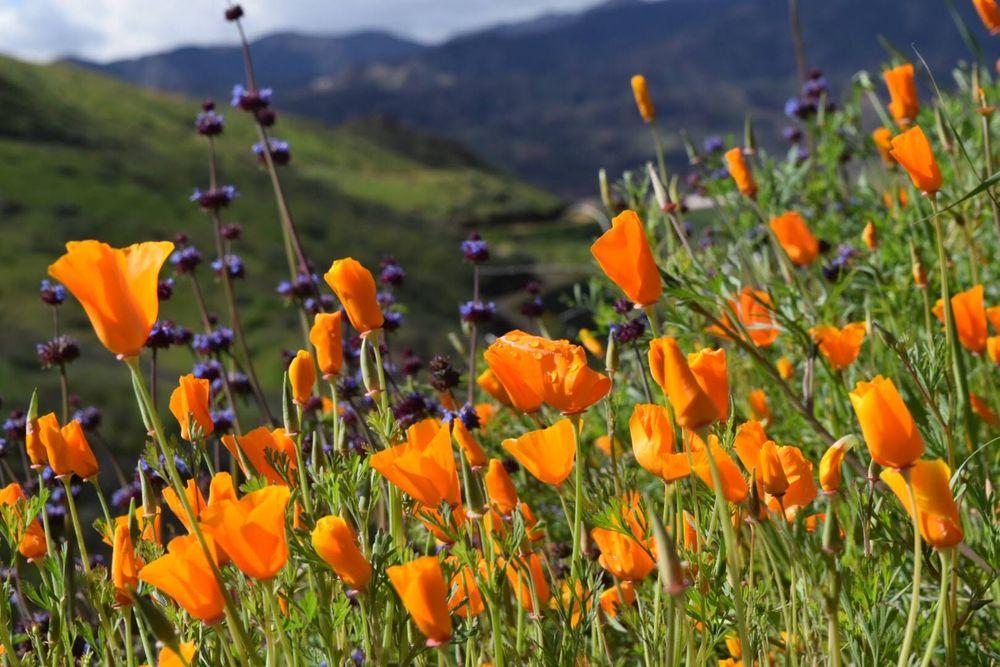 The land is owned by the preserve, but there is a 4 miles loop that you can walk around and see an amazing display of spring flowers. It seems that most of Southern California are trying to talk selfies with the poppies. If you visit on the weekend, I suggest you go early and bring plenty of patience. Exit at Lake St. off of the 15 Freeway and head towards the poppies. You can park along the side of the road in either direction. The city of Lake Elsinore has put out a few porta-potties and trash cans. At first, the trail is a little steep, but we saw ladies in sundresses and fancy shoes heading up along with several people with canes and one man with a walker. The further you walk up the trail the fewer people you will see.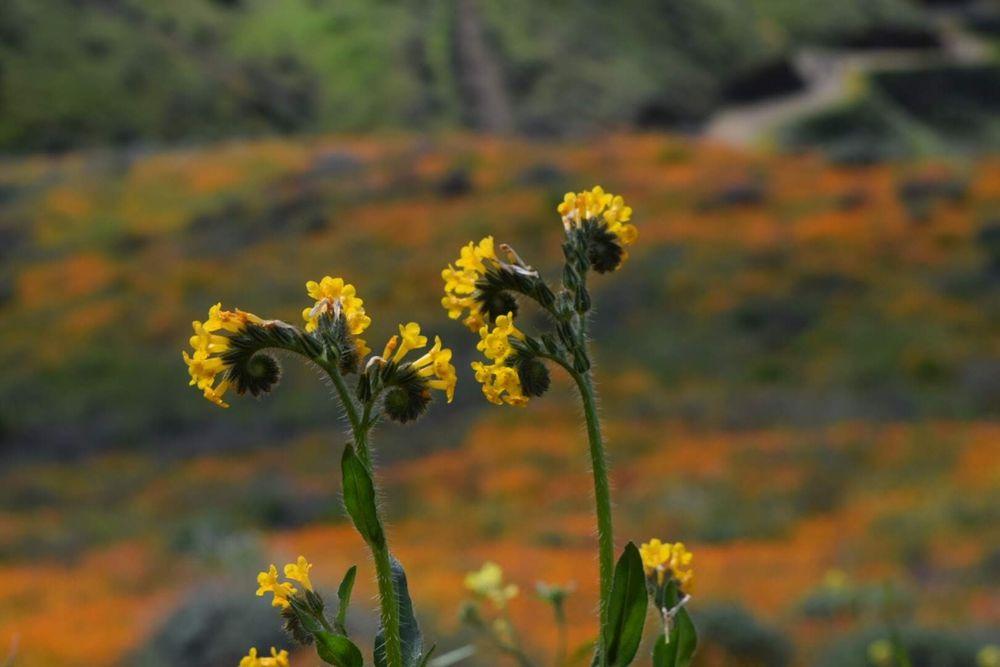 Plenty of Wildflowers
We wanted to see the poppies up close but soon realized there is a variety of different flowers to enjoy as well. It was partly cloudy the day that we went, so we spent some time waiting for the sun to poke out from the clouds. To get the full effect you should try and go on a sunny day. Poppies only open up when it's sunny.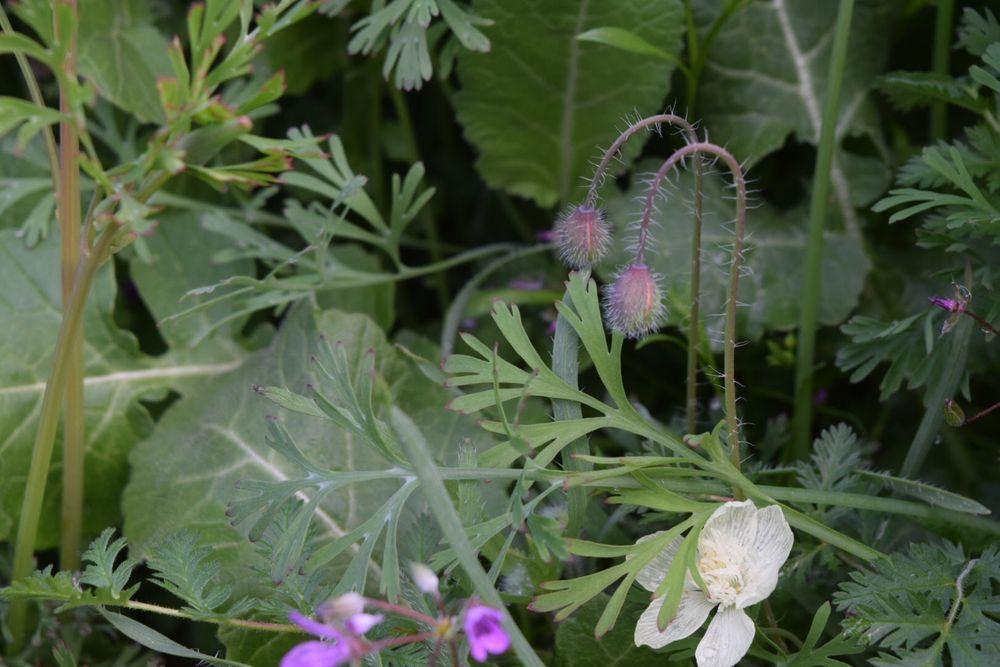 Hiking San Juan Loop
After walking around and enjoying the flowers we decided to leave and try and hike to a nearby waterfall. When we got to the car it was a complete zoo. There were people parked on both sides of the rode for over 1/2 mile. Again, go early. We drove up Lake to Ortega Highway. It is about 15 miles from the poppies to the parking lot for Ortega Falls. There is a parking lot across the street from the Candy Store. This is part of the Cleveland National Forest so you need to display your adventure pass. If you didn't bring one they sell them at the candy store for $5.00. To reach Ortega Falls you start out on Old San Juan Loop. It is only .3 miles to the top of the falls.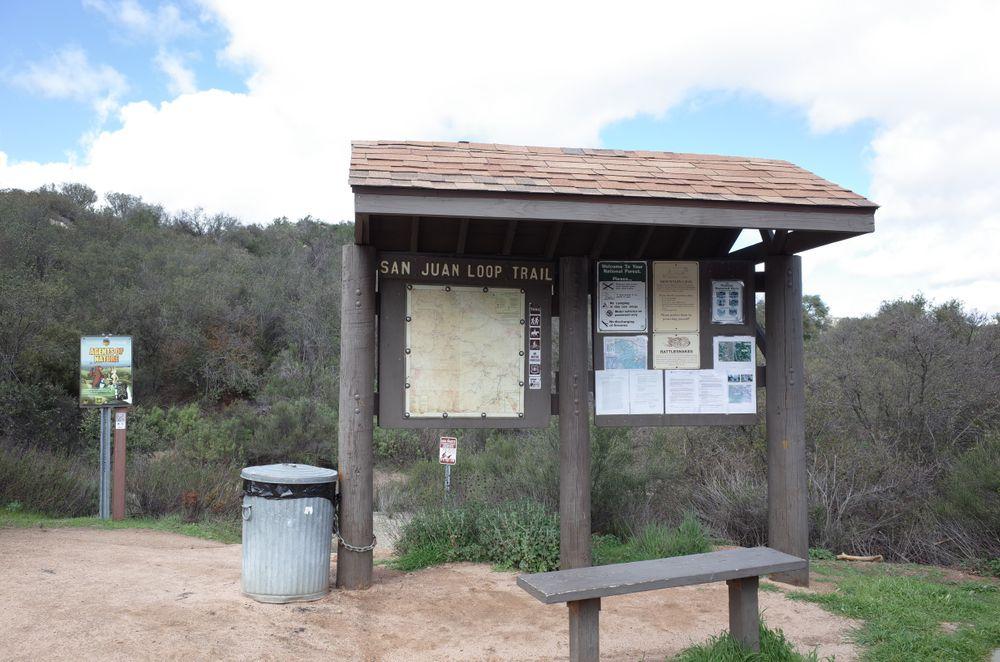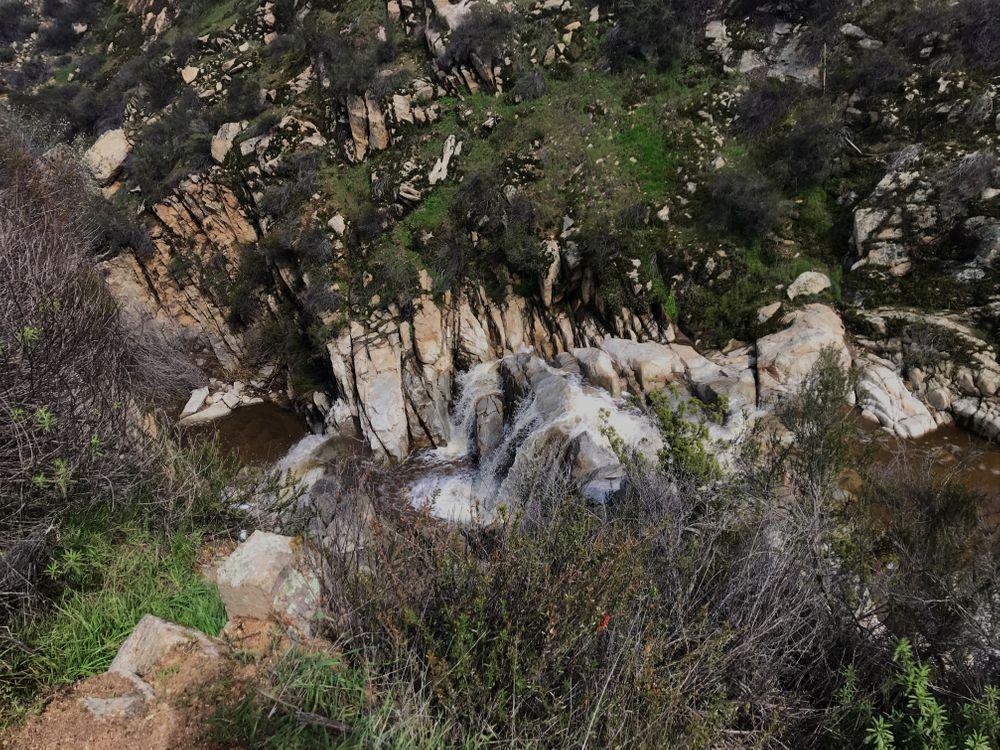 We only stayed up top, because the water was roaring and muddy. It was too cold for us to make our way down to the bottom and play in the water. We decided we would continue on the trail and head to Chiquito Falls.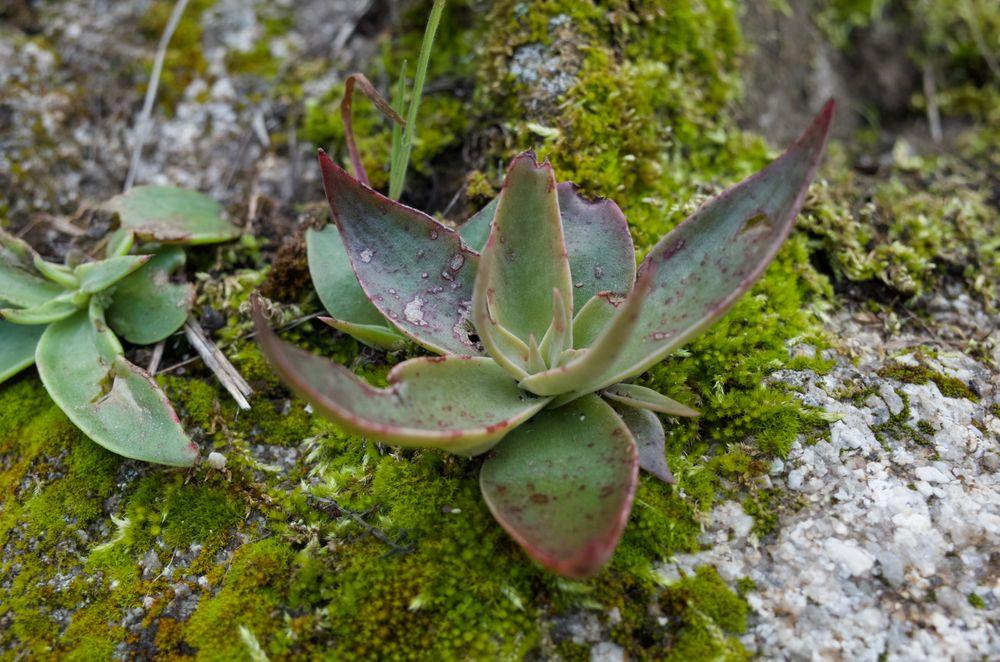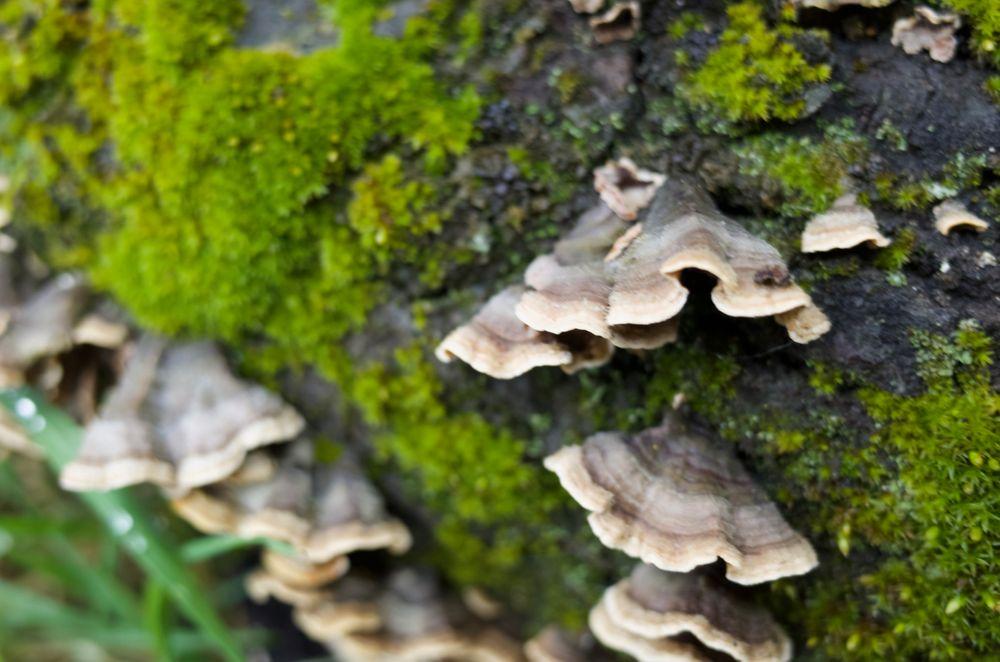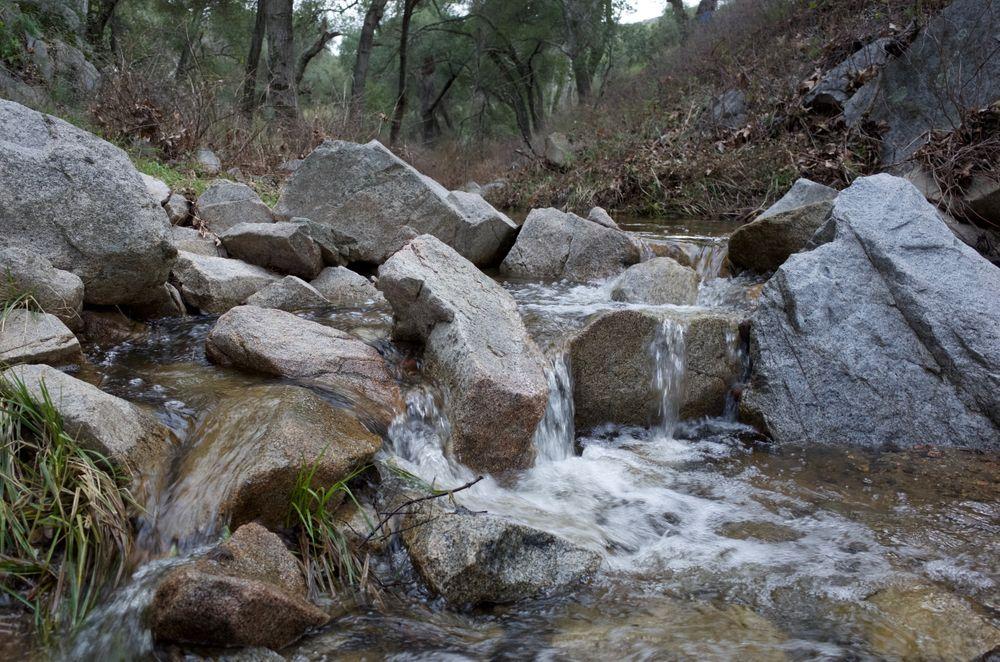 Time To Turn Around
It was 3 miles further, unfortunately, after a mile we came to an impasse. San Juan creek was roaring from all the rain and there was no safe way for us to cross. We walked upstream and found a log, but it didn't look like we could make it across. Figuring it would be a bad idea and we didn't want to be one of the people that rangers are rescuing every weekend. We continued hiking on San Juan Trail and ended up back at the parking lot. 
Ortega Oaks Candy Store
We were back so early we went across the street to the Ortega Oaks Candy Store. When it's warmer they serve refreshing rootbeer float, but the day we were there it was way too cold for that.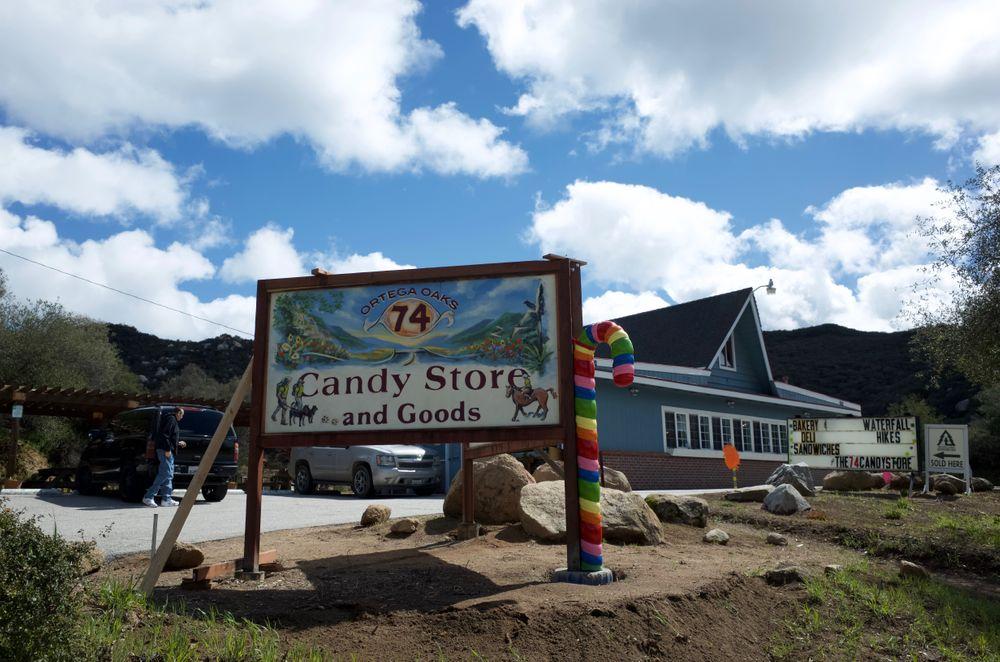 We settled on coffee and brownies. We browsed all of their candy selection and I settled on sour watermelon gummy bears.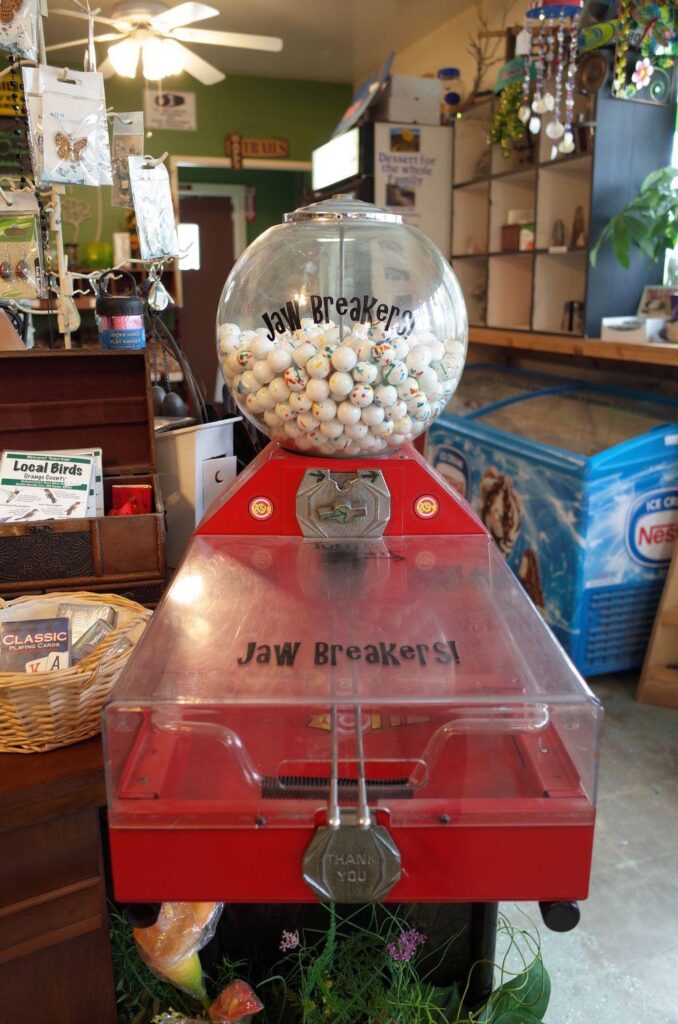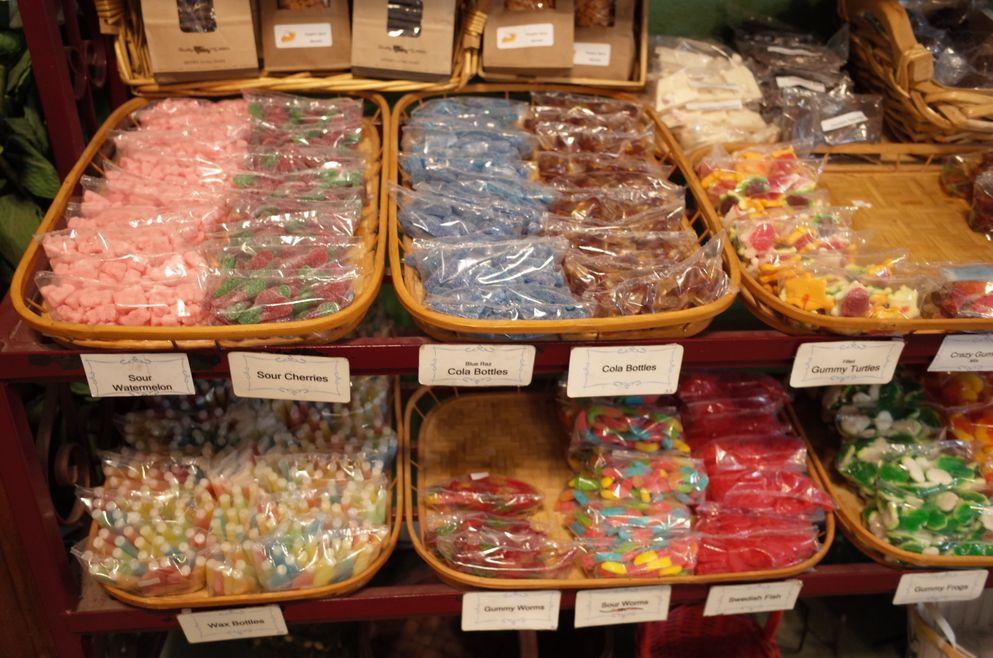 We had a great adventure and because we didn't make it to the falls we have an excuse to go back again soon.