My first day of summer break and I decided I needed a day to decompress at the beach. Seal Beach is a small sleepy community that is also the home of a Naval Weapons Station and the large retirement community of Leisure World. To get to the beach you turn onto Main Street off of Pacific Coast Highway. The main street will give you the hometown feel. Main Street is lined with small boutiques, shops, and restaurants. There is street parking for all the shopping. Continuing on to the ocean and there is a large parking lot for the beach. They have implemented a new parking system. You first park and then pay at a machine. Make sure you know your license plate number you need to type it into the machine before you pick the amount of time you want to stay. It is $2 an hour or $8 for all day.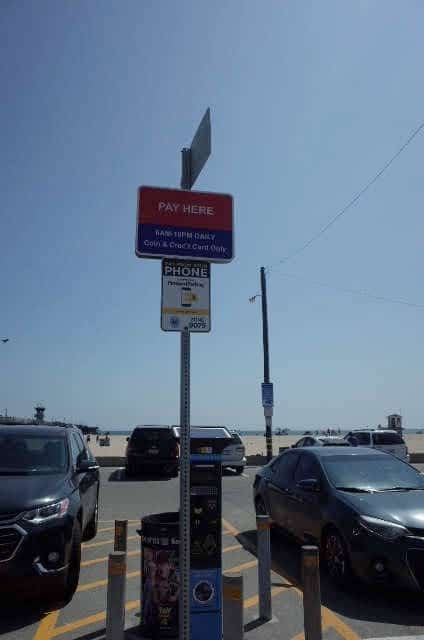 The Water Is Close To The Parking Lot
The water is close to the parking lot which is important if you are hauling a lot of stuff. When I was there we were still experiencing June-Gloom and it was chilly, but that didn't stop people from getting in the water. A large surf school that operates at Seal Beach and their truck is usually parked in the beach lot. It's always fun to watch the lessons going on. There are lifeguards on duty and there is a bathroom. There is also a playground for the kids. Although, there isn't a snack bar on the beach, however, there are many restaurants within walking distance and some provide a walk-up surfers menu.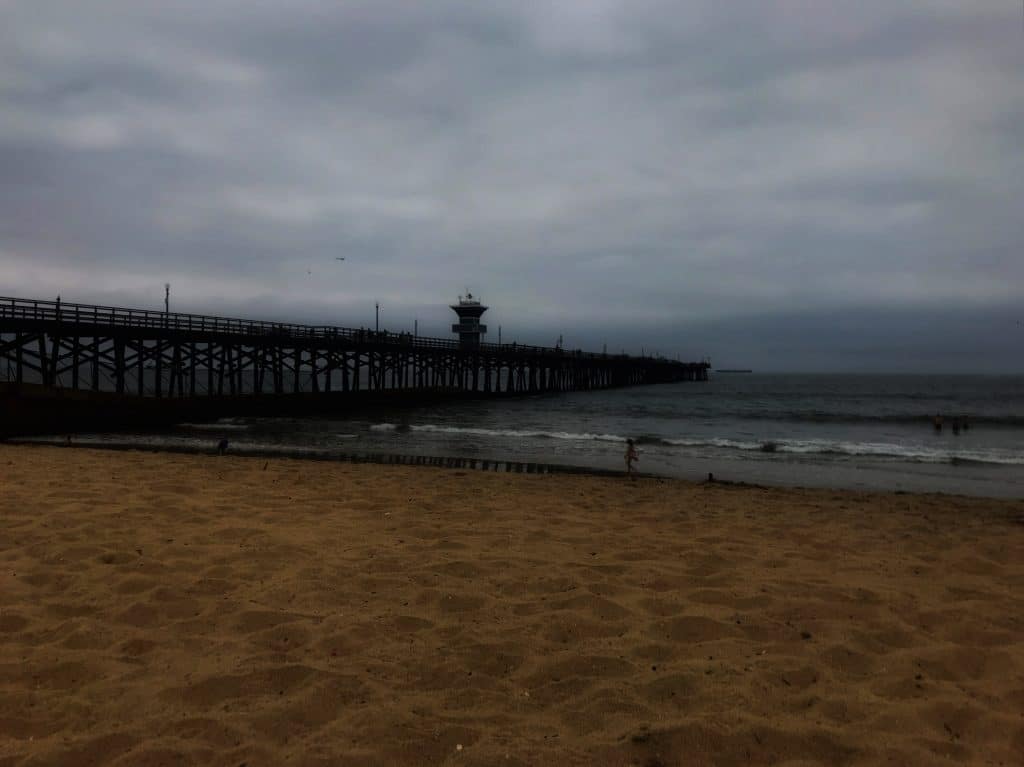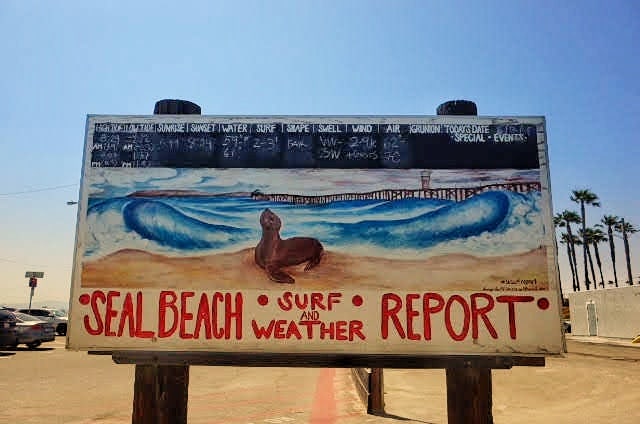 The Pier
Seal beach has a pier. It is a popular with fishermen and people strolling. At one time there was a Ruby's at the end of the pier, but they vacated and then in 2016 a fire destroyed the vacant restaurant. There are talks that permits have been secured to rebuild the end of the pier.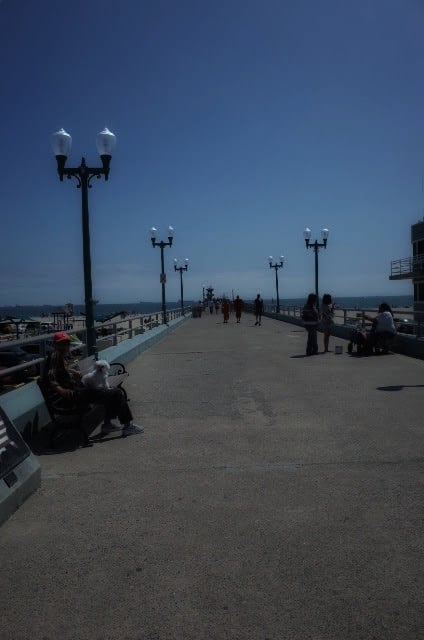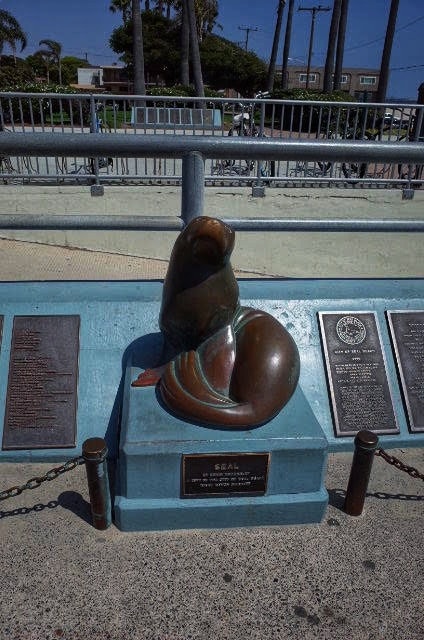 Sweet Treats on Main Street
I brought my lunch to the beach, but before heading home I decided to check out some of the fun shops on Main Street. I have fond memories of taking my kids into Sweet Jills. It is a Seal Beach institution that is best known for its delectable cinnamon rolls. I bought some cookies to take home for my son and I got a peanut butter cup cookie for myself. The bakery has a wide variety of baked goods including cupcakes. Sweet Jill's is cash only so come prepared.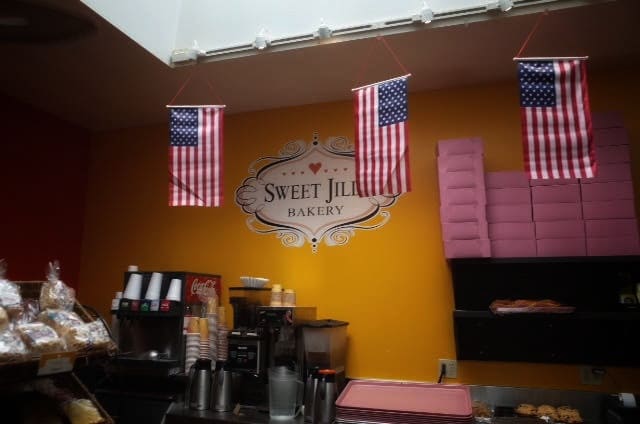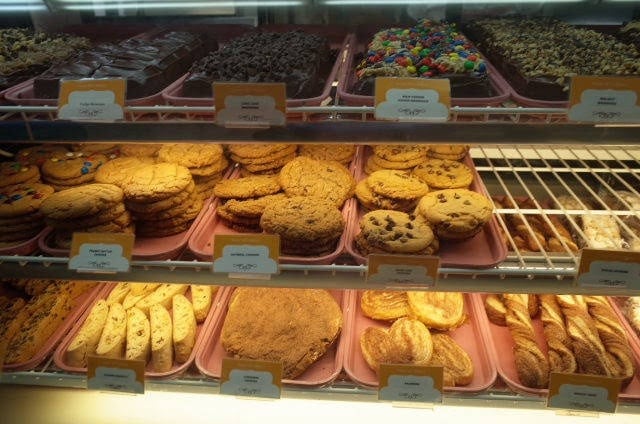 Coffee, Tea, And Boba
I stopped to get a drink at Honeybees. They serve tea, coffee, boba, and fresh juices. I ordered their special Vietnamese Coffee with boba. It was $4.95 and there wasn't an additional charge for the boba. Vietnamese coffee is very strong and bold and then they add sweetened condensed milk to round it out. Their coffee was very good here and I would definitely order it again.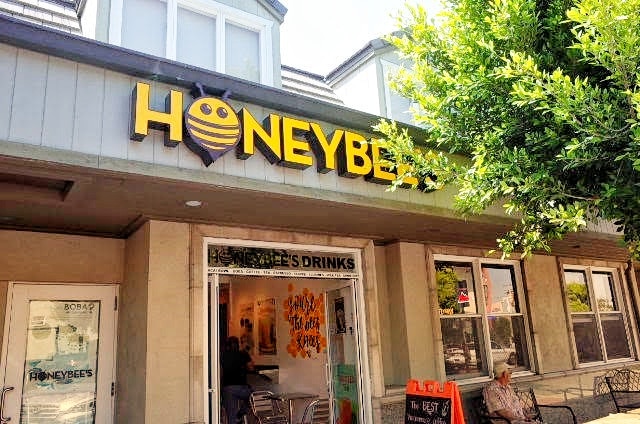 A Snack With A View
I took my coffee and cookie to the pier. I walked along until I found the perfect bench to have a seat and watch the surfers. The sun had finally came out and it was a beautiful day.