Riverside, California
Riverside, California is located in the Inland Empire about 55 miles East of Los Angeles. Downtown Riverside is home to the University of Riverside, the famous Mission Inn, and Mount Rubidoux. There is plenty of street parking and parking garages or there is a Metro Stop that offers shuttles to local downtown areas.
Mount Rubidoux
Mount Rubidoux has been designated as a park and a landmark. At one point the land was purchased by the owners of the Mission Inn. The land is now owned by the city of Riverside. Mountain Rubidoux is known for its Easter Sunday services. In 1909 the first non-denominational outdoor Easter Sunrise Service in the United States was held at the top of Mount Rubidoux.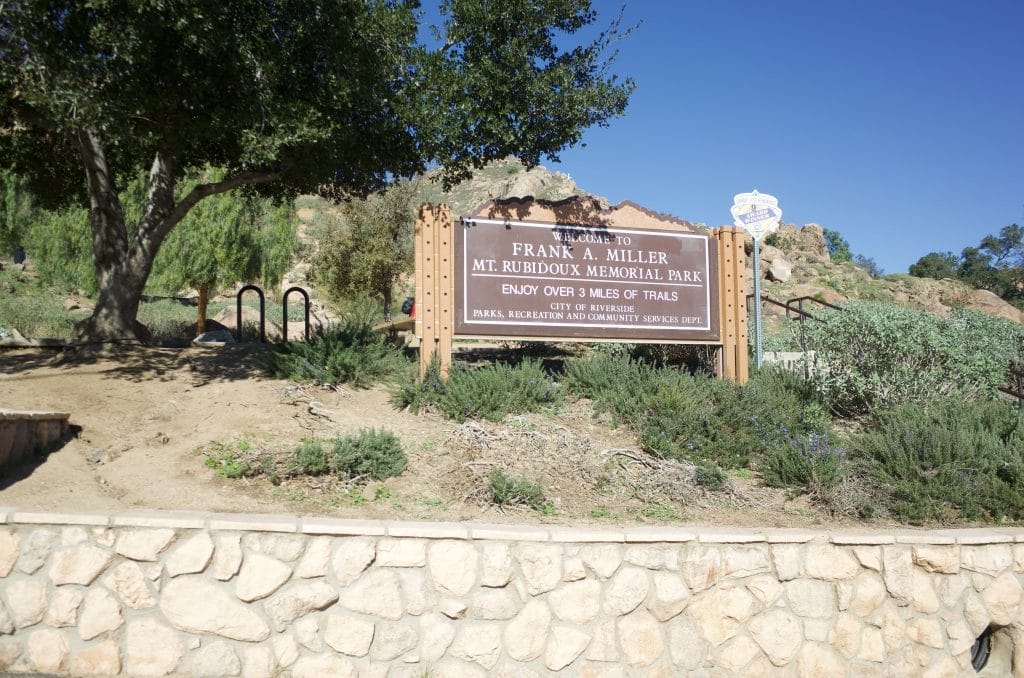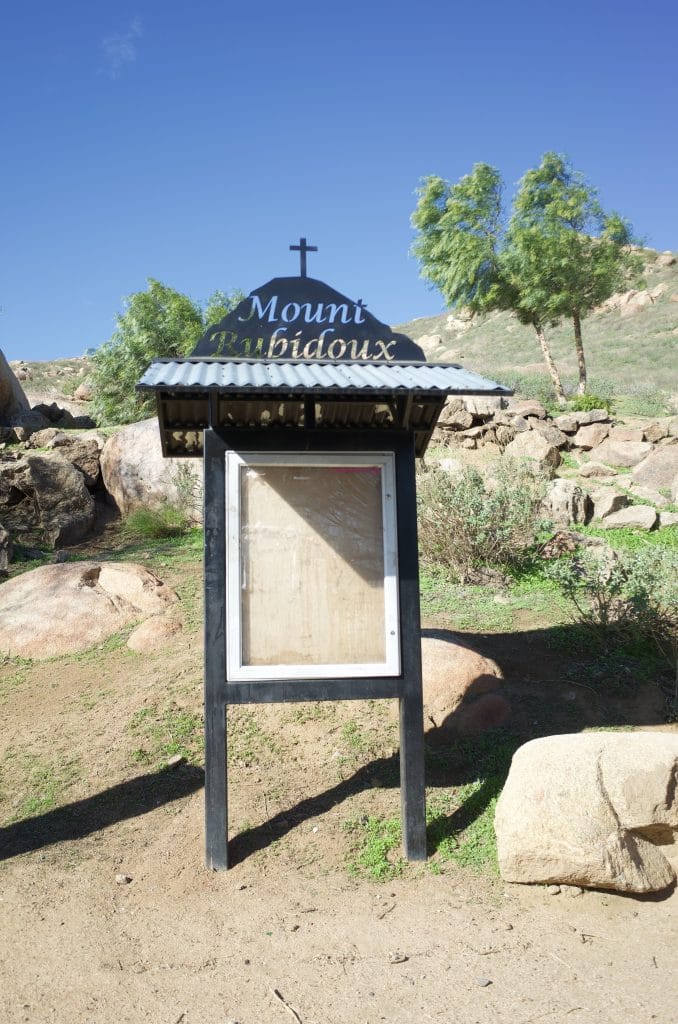 Parking at Mount Rubidoux
It is easiest to park your car at Ryan Bonaminio Park. The address is 5000 Tequesquite Ave, Riverside, CA 92506. Ryan Bonaminio is a sports park and it has a lot of parking spaces. From the park, there is easy access to the mountain. Head up the street about a quarter-mile from the parking lot, and you will reach the start of the trail. There are no bathrooms at Mount Rubidoux, but there is one at Ryan Bonaminio Park. At the beginning of the trail at Mount Rubidoux, there is a place to fill your water bottles and there are trash cans along the trail.
Hiking in the City
Mount Rubidoux boasts over 3 miles of hiking trails. There is a 2.7-mile round-trip trail. The trail is paved which makes it a great choice for days when your normal trails are covered with mud. The trail only gains a little of 350 feet in incline, so it is rated as easy. I have seen numerous people pushing baby strollers up to the top. When you get to the top there are a few areas to explore. The World Peace Bridge is a beautiful place to stop for a photo.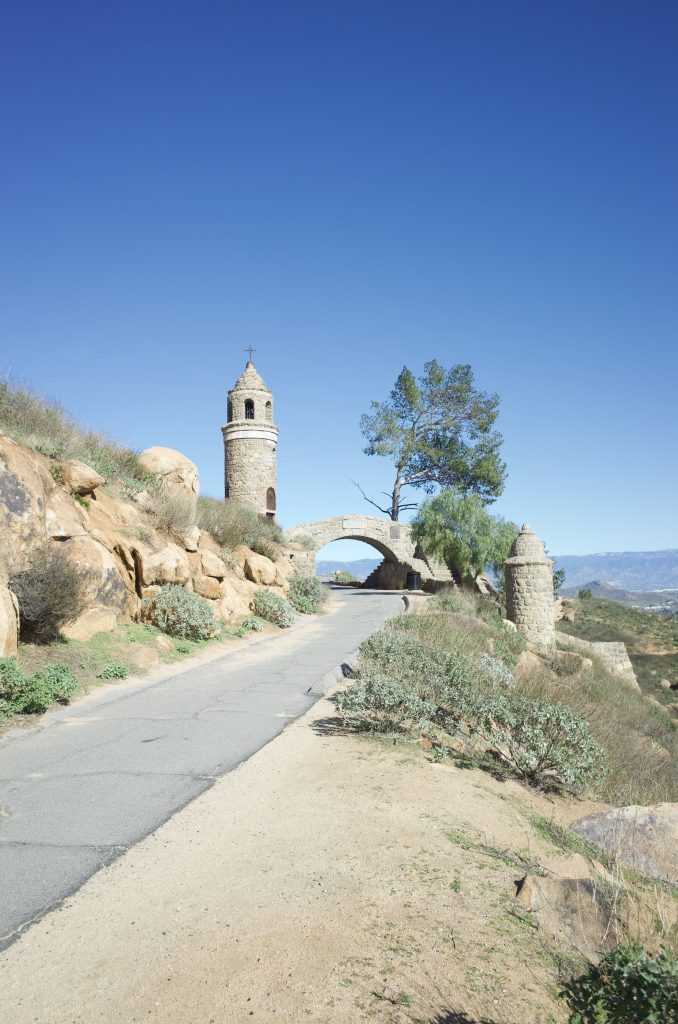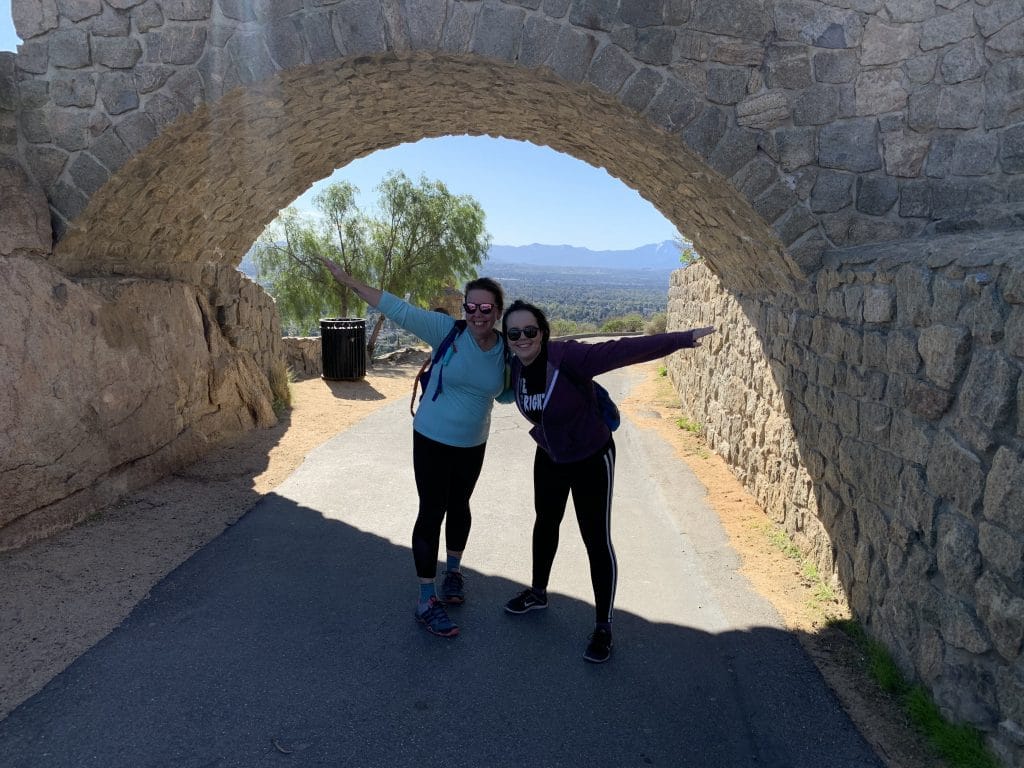 The Top of Mount Rubidoux
Once you reach the top of Mount Rubidoux there are plenty of places to stop and take in the view. There is built-in seating in the rocks for the sunrise services. We climbed up to the stairs to the base of the cross. The cross is dedicated to Father Serra. According to some old newspaper articles there was some controversy about the separation of church and state and now the small plot of land that holds the cross is owned by a conservancy that is responsible for its upkeep.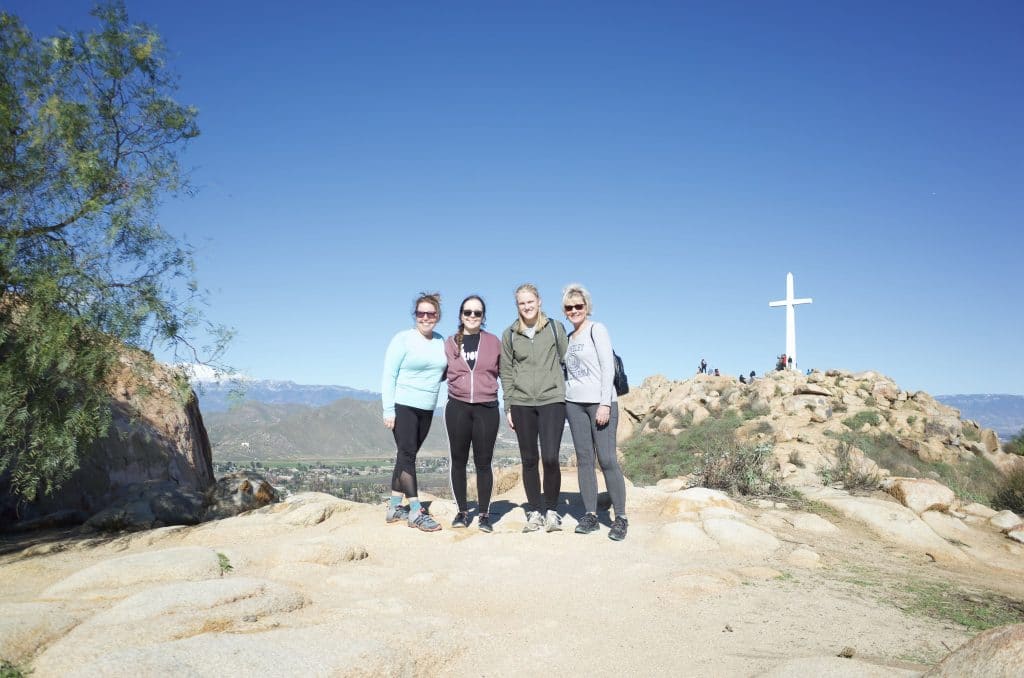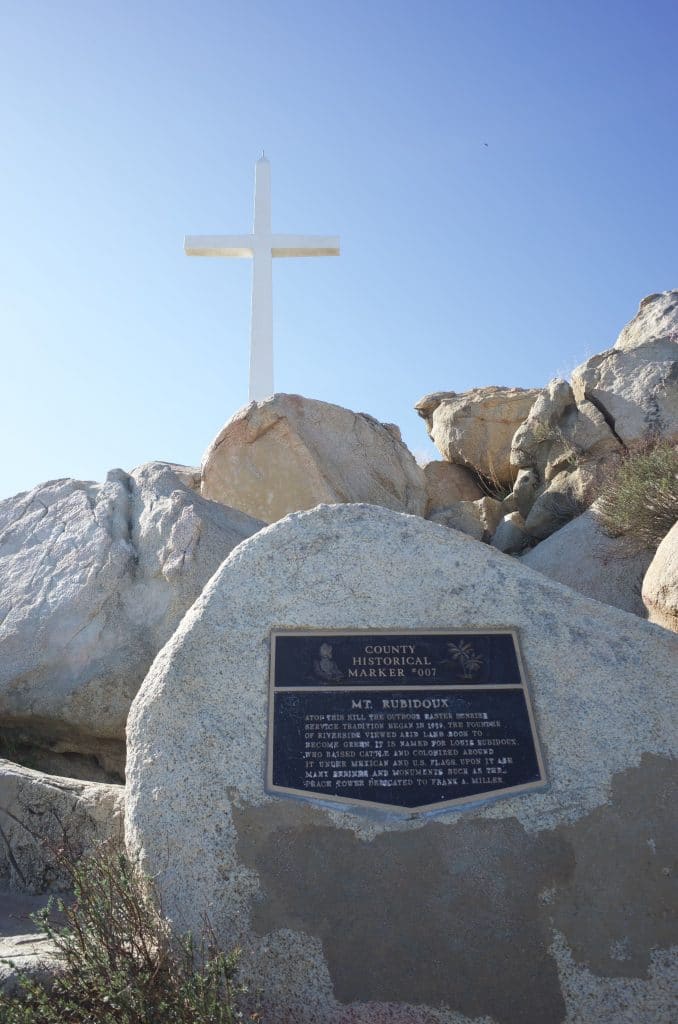 Lunch at Tio's Tacos in Riverside
After hiking back to our car we decided to drive over to Tio's Tacos. I had driven past Tios when I was on the way to The Mission Inn and the large art out in front of the restaurant piqued my interest. The restaurant is located at 3948 Mission Inn Avenue, Riverside, CA 92501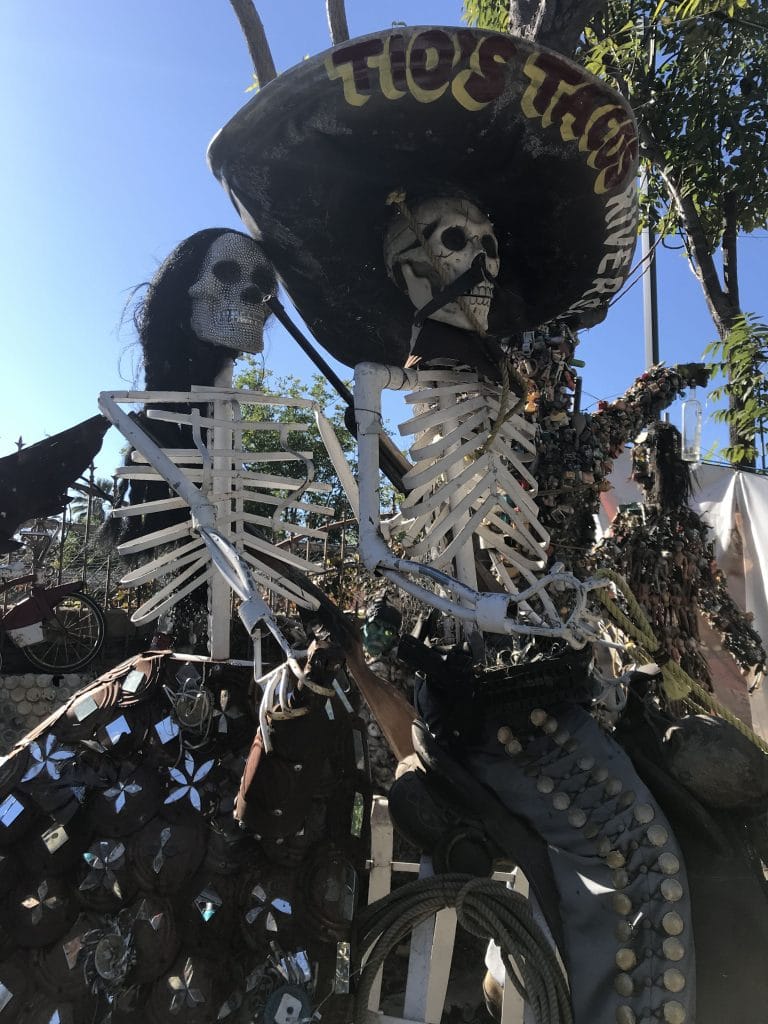 Eclectic Art in Riverside
We found street parking across the street from Tio's Tacos. We wandered around the entire outside before we ordered out lunch. The art is all made from upcycled materials. One of my favorite pieces of art at Tio's is a Christmas tree made from recycled Dos Equis beer bottles. There is a little chapel complete with an altar and pews. I could have spent hours wandering around looking at all the little details.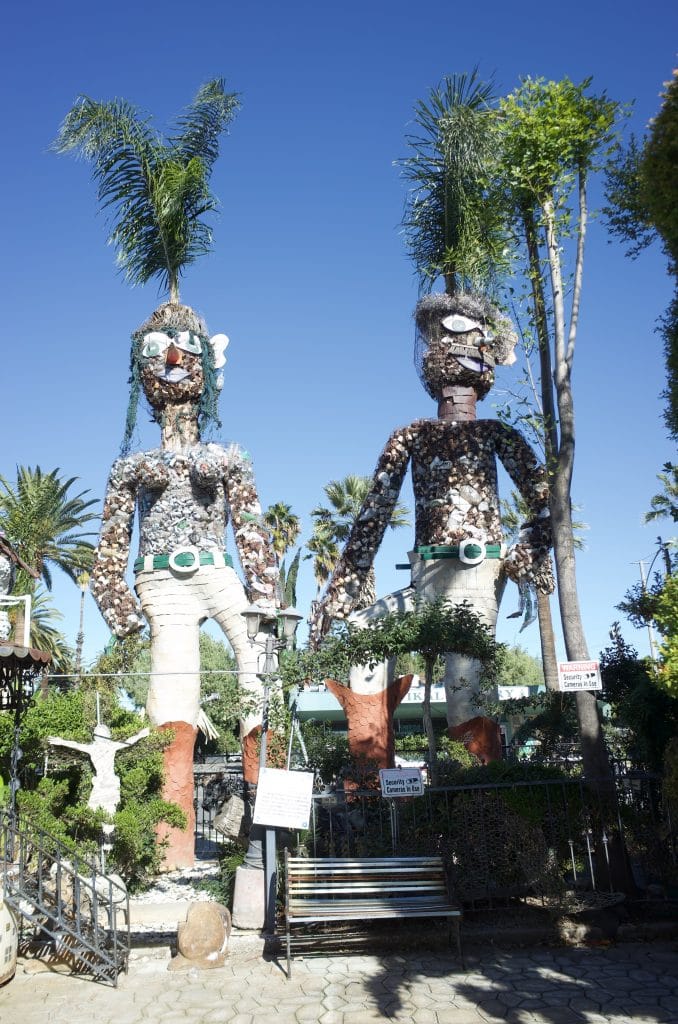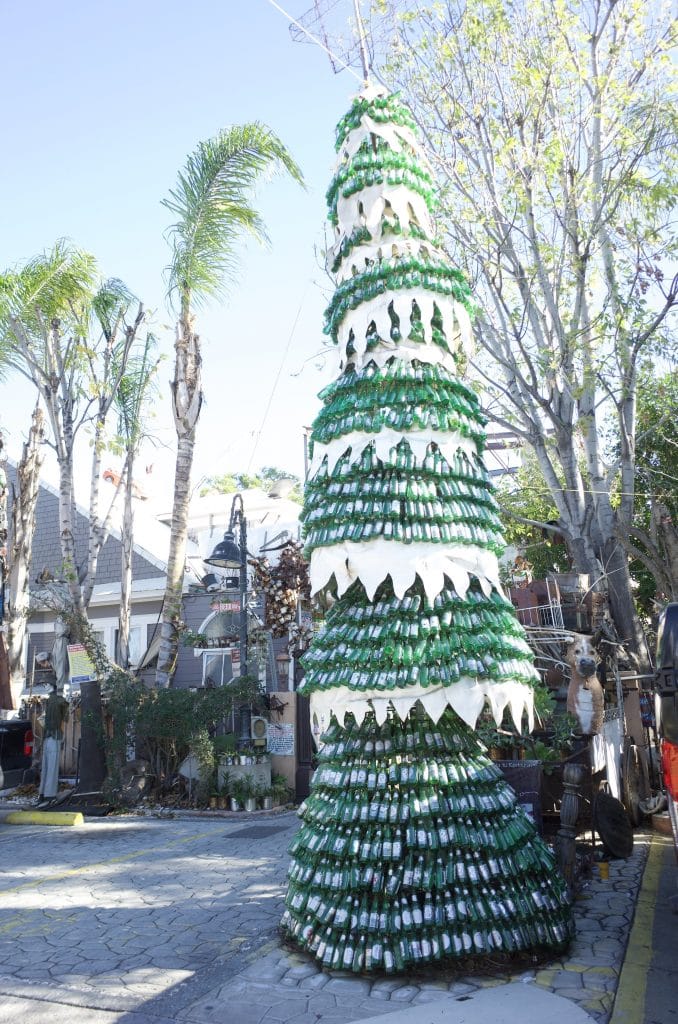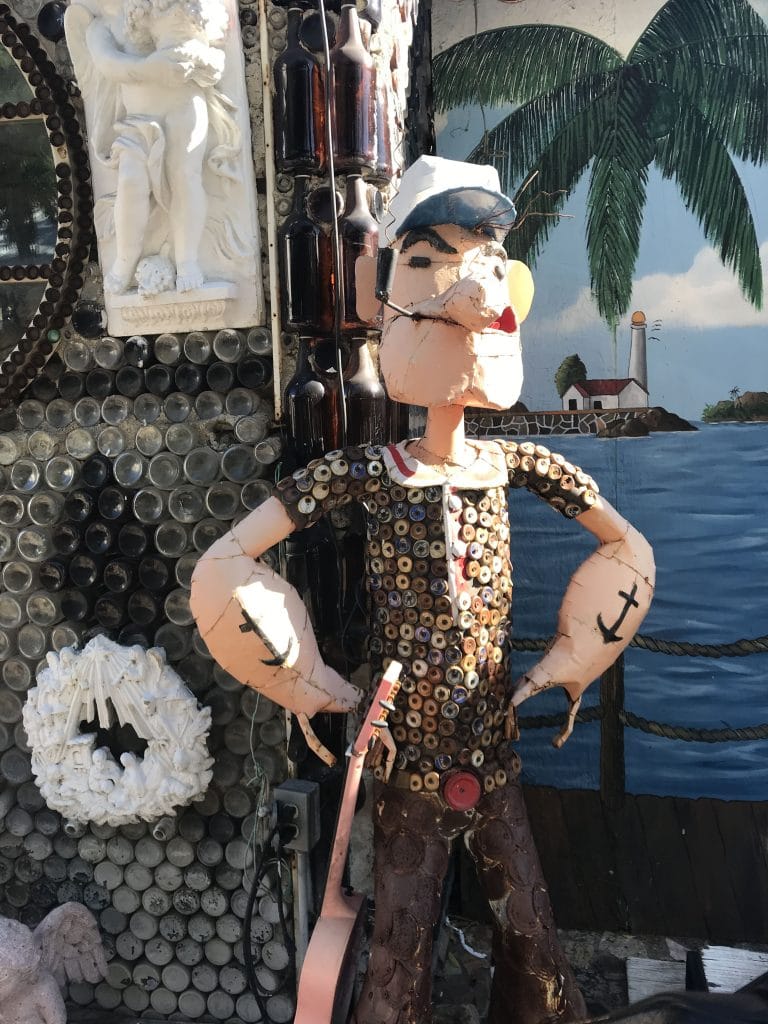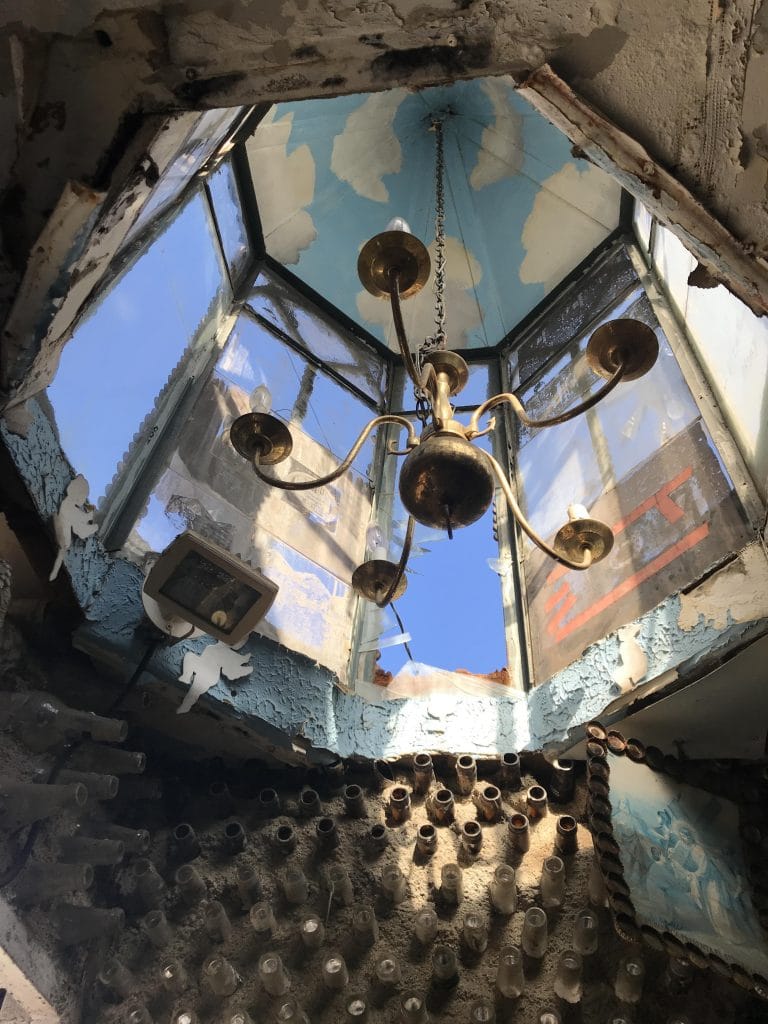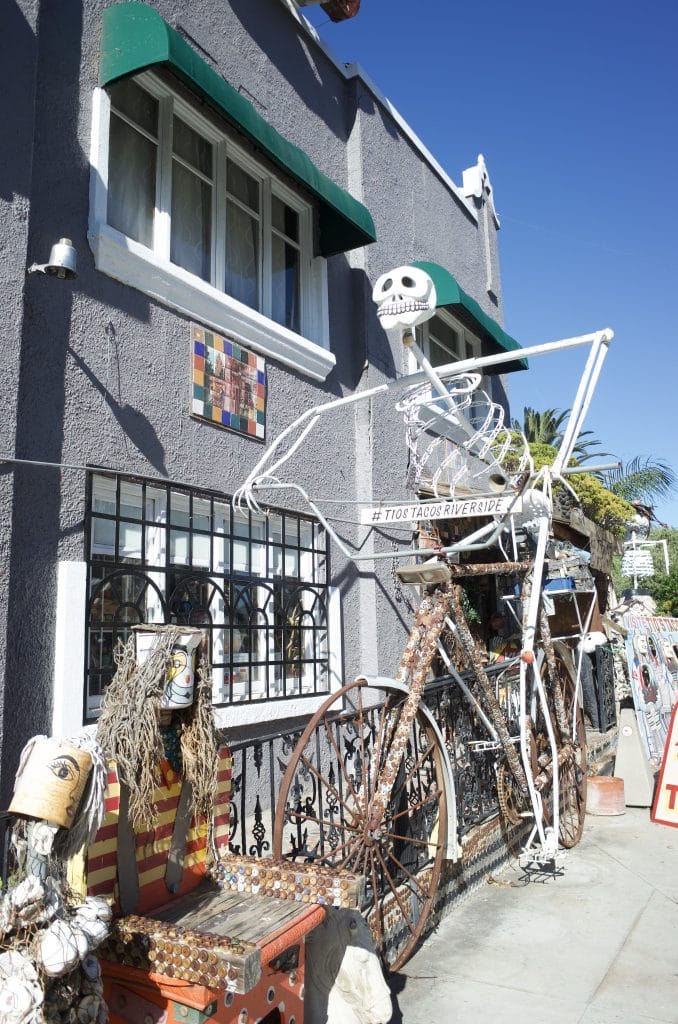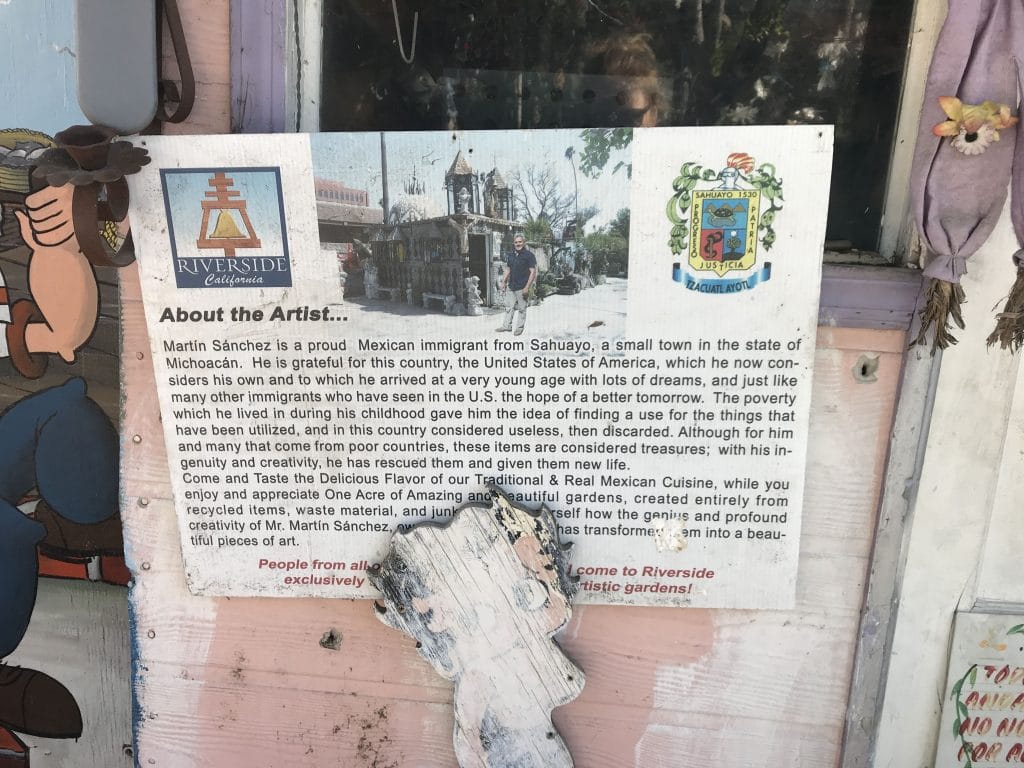 After hiking and walking around Tio's looking at the art we were hungry. There is both seating inside and outside at Tio's and the day we were there it was chilly and extremely windy so we opted for inside.
We went to the counter to order and although it was after 1 pm, I asked if I could order breakfast. The good news is they serve breakfast all day. I ordered Chilaquiles with green sauce. Chilaquiles is a traditional Mexican dish with fried corn tortillas simmering with green or red sauce topped with an over-easy egg, sour cream, and cheese. I was happy to see an Aqua Fresca Bar at the front counter therfore I ordered a Mango Agua Fresca and it was very sweet but tasty. After ordering they give you a number and you seat yourself. I am a Chilaquiles connoisseur and my lunch was good, but definitely not the best Chilaquiles I've eaten. I would go back to Tio's again just to see the art and maybe I'll try a taco next time.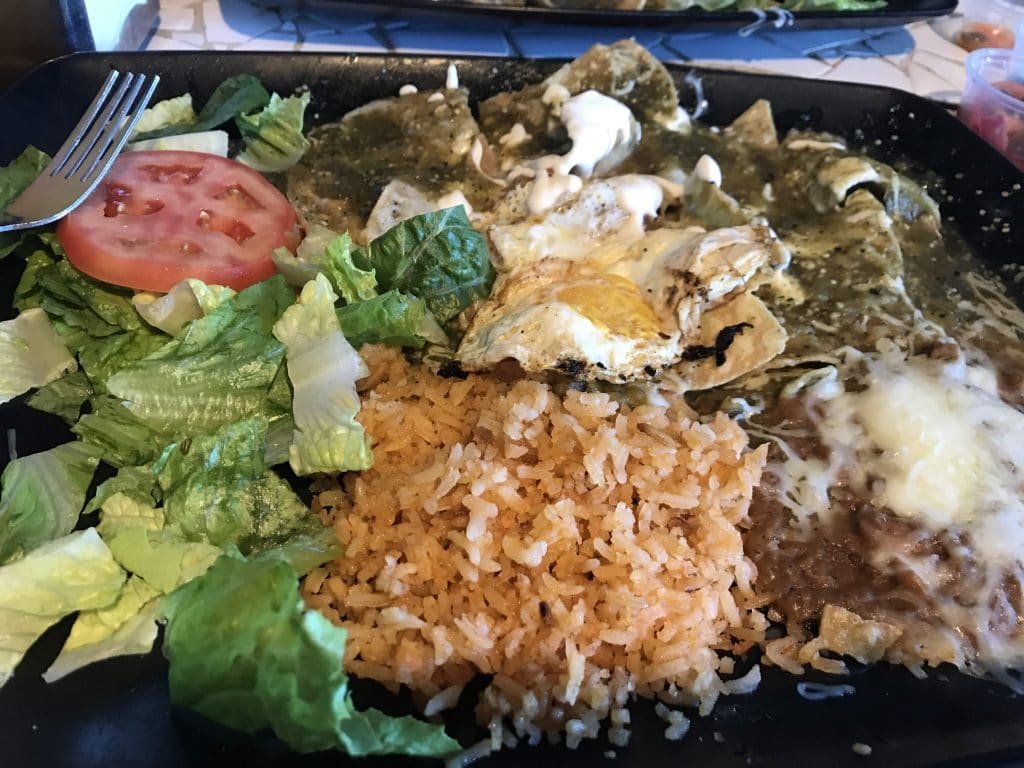 Exploring Riverside
We had a good morning exploring Riverside. Mount Rubidoux was a scenic place for a hike and we all enjoyed the art and our lunch at Tio's Tacos. We will have to plan another day to see some of the other things Riverside has to offer.