June Lake is just a short 5-hour drive from the Los Angeles area on Highway 395, but it seems a world away. June Lake is popular in the spring and summer with the fishermen, during the fall for the leaf peppers and during winter for skiers. The first weekend of October we took a trip to June Lake over a long weekend. We were a little bit early for the peak leaf viewing, but it was beautiful.
Breakfast on the Road
We left the Los Angeles area at 5 a.m. Our first stop was at Great Basin Bakery in Bishop. Great Basin Bakery is a small bakery that bakes delicious, breads, cookies, pastries and serves breakfast and lunch. If you want to avoid the busses full of tourists at Schat's Bakery, then Great Basin is your place. I ordered two breakfast bagels with eggs, coffee and two giant cowboy cookies to go. I've had both breakfast and lunch at Great Basin and both times everything I've ordered has been delicious.
Hiking at Little Lakes Valley
After leaving the bakery we continued driving to Little Lakes Valley Trail. The exit is off of 395 at Tom's Place Resort. After passing Tom's Place you drive on Rock Creek Rd to Mosquito Flat Trailhead. In the summer I backpacked all over Little Lakes Valley, but this day we were there for a day hike. We hiked into Heart Lake. Dylan spent the morning fishing in the beautiful Alpine Lake and I spent the morning reading. In the afternoon we hung up our hammocks and ate our cowboy cookies and took a little nap. When the wind picked up and we were frozen we hiked back down to the car and drove to June Lake.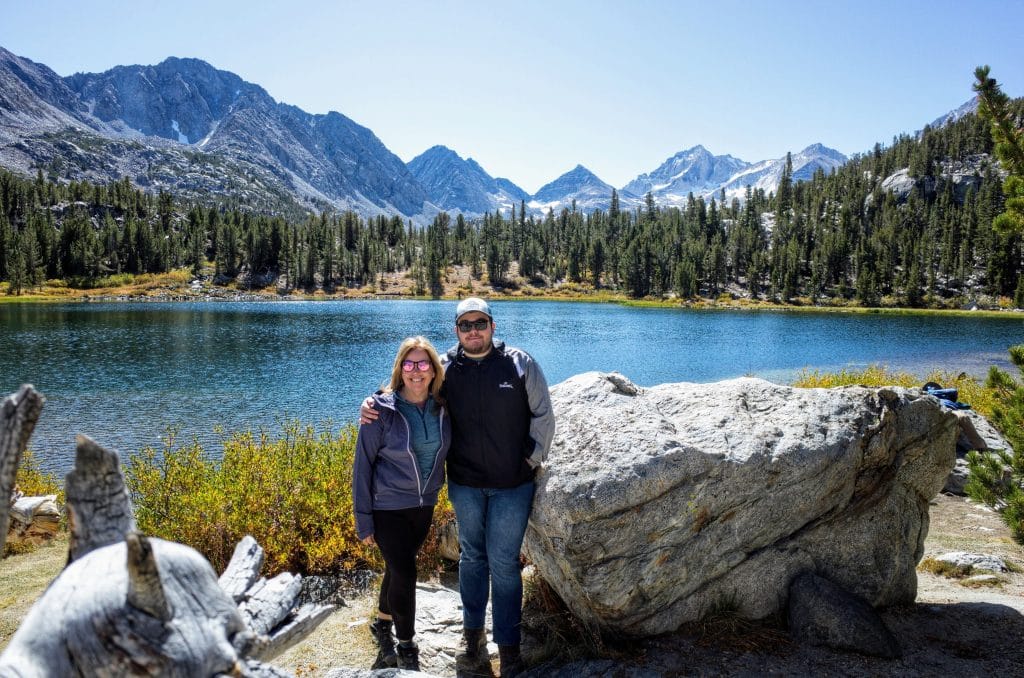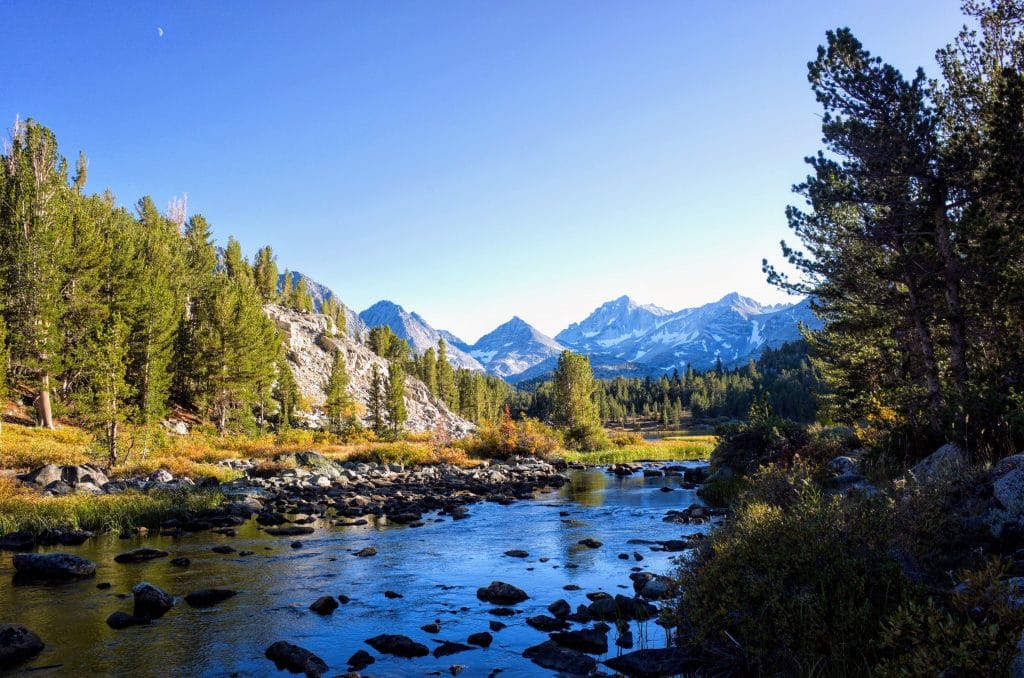 June Lake Motel
We had reservations at June Lake Motel. Our room had 2 beds and a small kitchen. During the night a vehicle struck a power transformer close to the Nevada border, but the entire area lost power. We woke up with no power, but the owner of the motel used her generator to make coffee and tea for all the guests. She also told us that they had lanterns for us if the power didn't come back on before nightfall. I highly recommend the June Lake motel and I will definitely stay there again next time I'm at June Lake.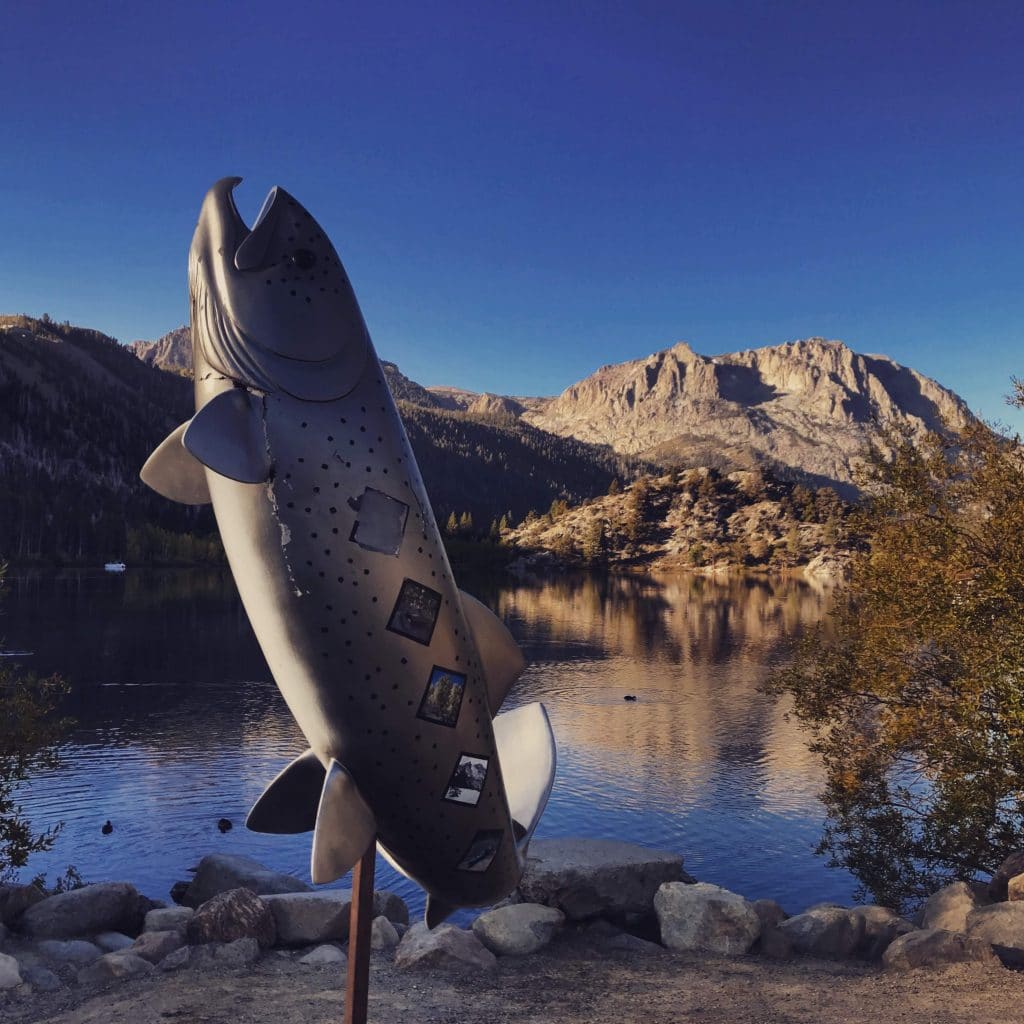 The first night we were starving after all of our hiking and skipping lunch. We walked from our motel to The Tiger Bar. It is the quintessential small-town bar. They serve bar drinks, breakfast, lunch, and dinner. It was packed when we arrived. They had the Dodger playoff game on the television and people were shooting pool. We finally got a table. We ordered a couple of beers a burger and a sandwich. The food was good and the servers were friendly.
Saturday morning when we woke up to no power we walked around the town and there was nowhere open to serve breakfast. The hotel owner told us that we should be able to get a sandwich at the June Lake Junction Cafe. She said that they run on a generator. We drove over there and unfortunately they were not serving any food. We bought some gas station snacks for breakfast and we learned an important lesson. Always have cash. They couldn't process any payments except for cash and there were cars parked outside at the gas pumps and unfortunately, they don't work without power.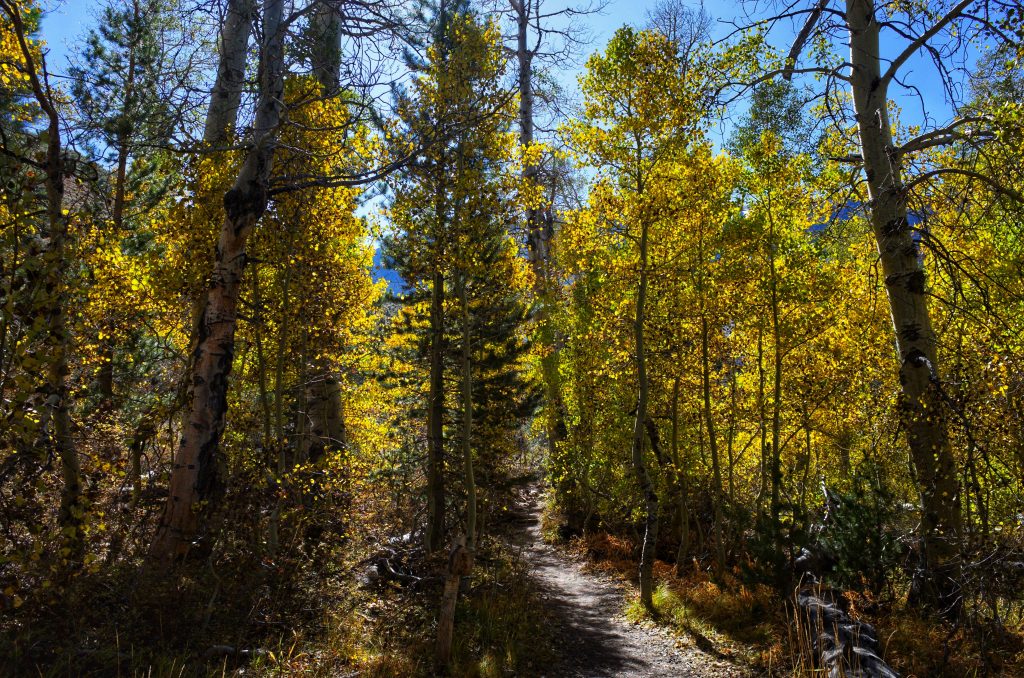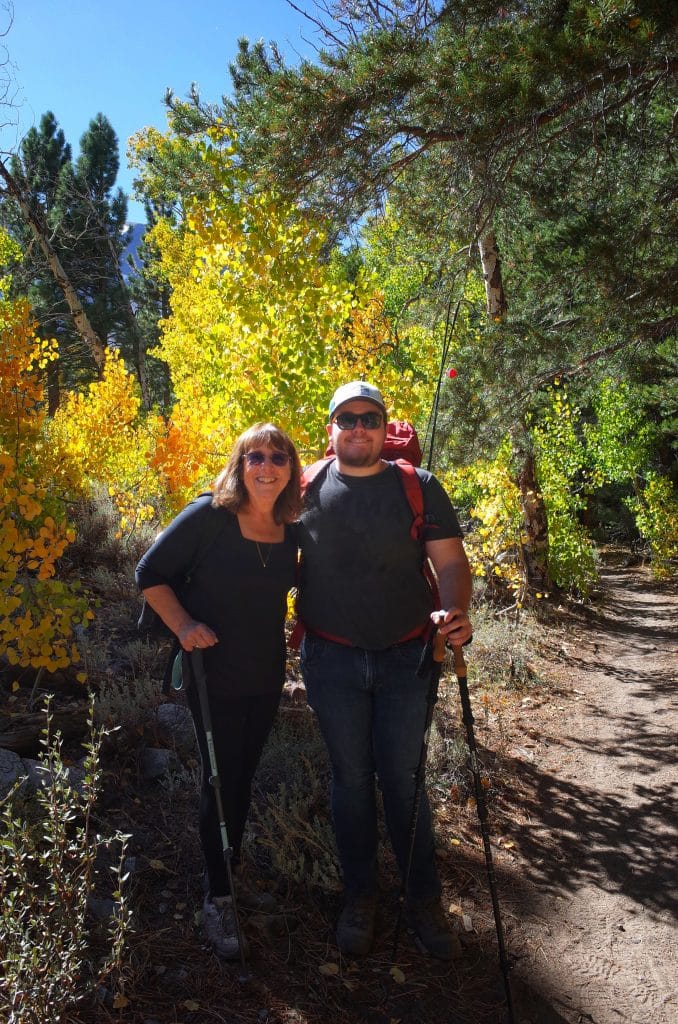 Hiking to Parker Lake
We had a full tank of gas so we headed out to hike to Parker Lake. The trailhead to Parker Lake is located at the end of the June Lake Loop. After the turn off there is a 2-mile dirt road, that is passable with a normal car. The trail is 3.6 miles out and back. The first mile is the steepest part and then it levels out. The trail is suitable for all levels. The trail starts in the sagebrush and then heads into a nook in the canyon. We were there in October and we walked through a grove of Aspens that was changing colors. After the Aspens, the trail runs parallel to a stream and then straight into a forest. The payoff of the hike is the lake. Parker Lake is on the backside of Yosemite and the views are jaw-dropping. We spent the day fishing and exploring. There were a few people that were camping at the lake. There are no bathrooms and fires are not permitted at the lake. At the end of the day, we hiked back down. We were treated with great views of Mono Lake off in the distance.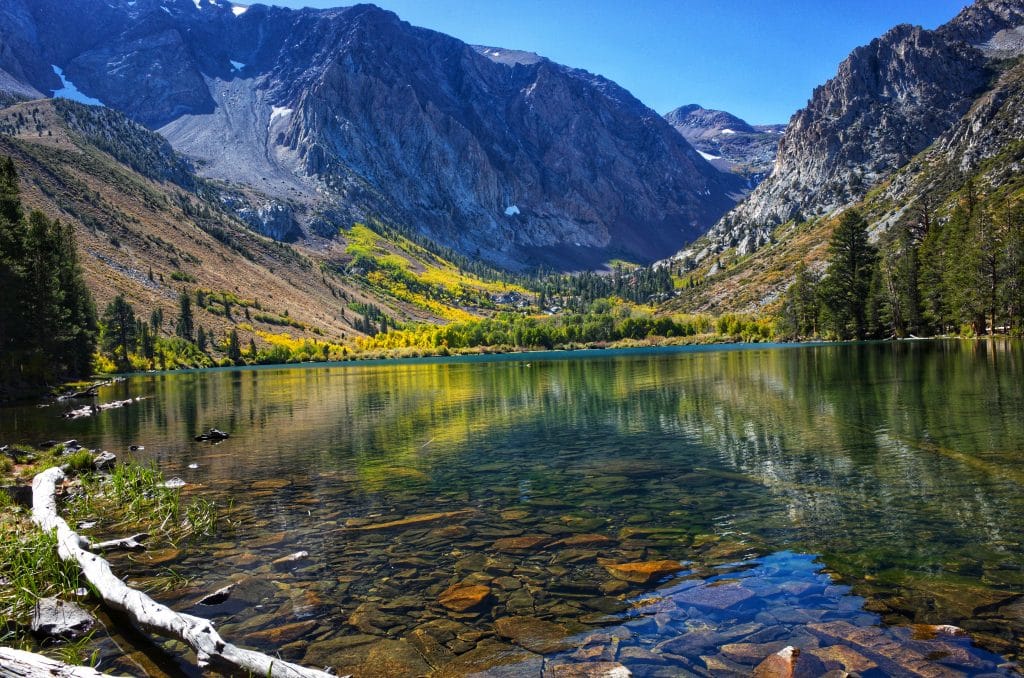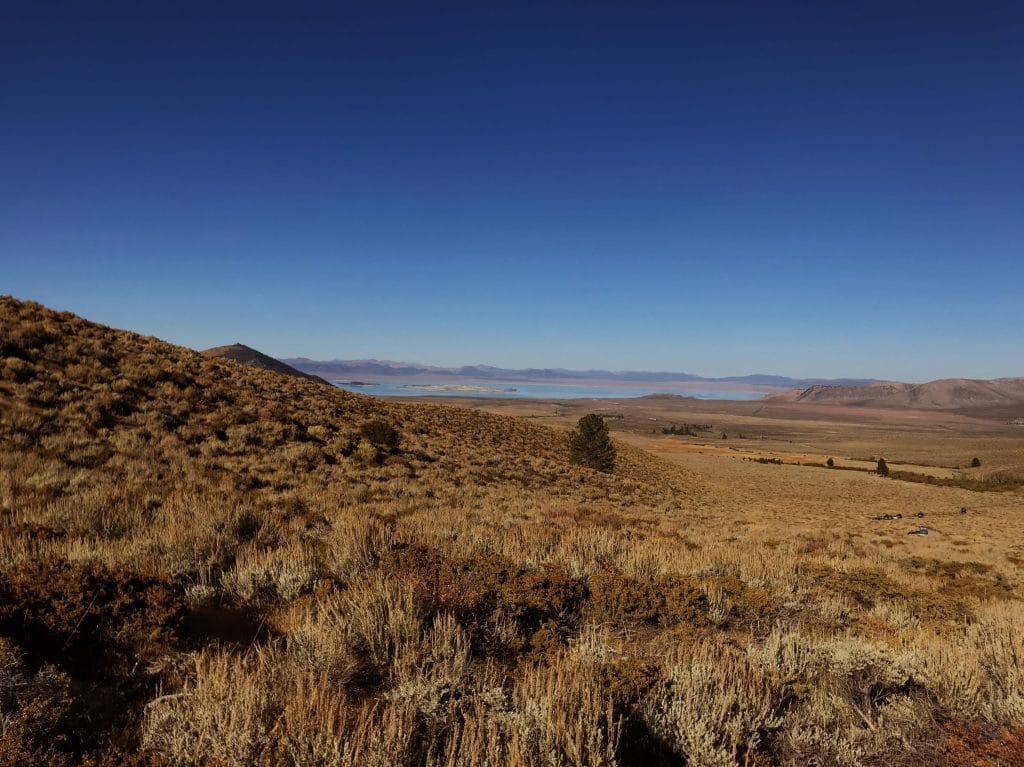 Dinner at June Pie Pizza Co.
We drove back to the hotel through the June Lake Loop. We got to look at the other lakes in the loop and the fall foliage that was just starting to turn golden. After driving around all the lakes we parked at our hotel and walked over to T-Bar Social Club. We were following the signs for June Pie Pizza Co. The pizza place is downstairs inside the Social Club. We sat at a table for two and ordered a local hard cider and a beer that were both on tap and a large Margherita Pizza. Our expectations were not high for the pizza and fortunately, we were 100% wrong. That was some of the best pizza that we have ever had. The crust was thin and it was cooked perfectly. It tasted like authentic New York Pizza.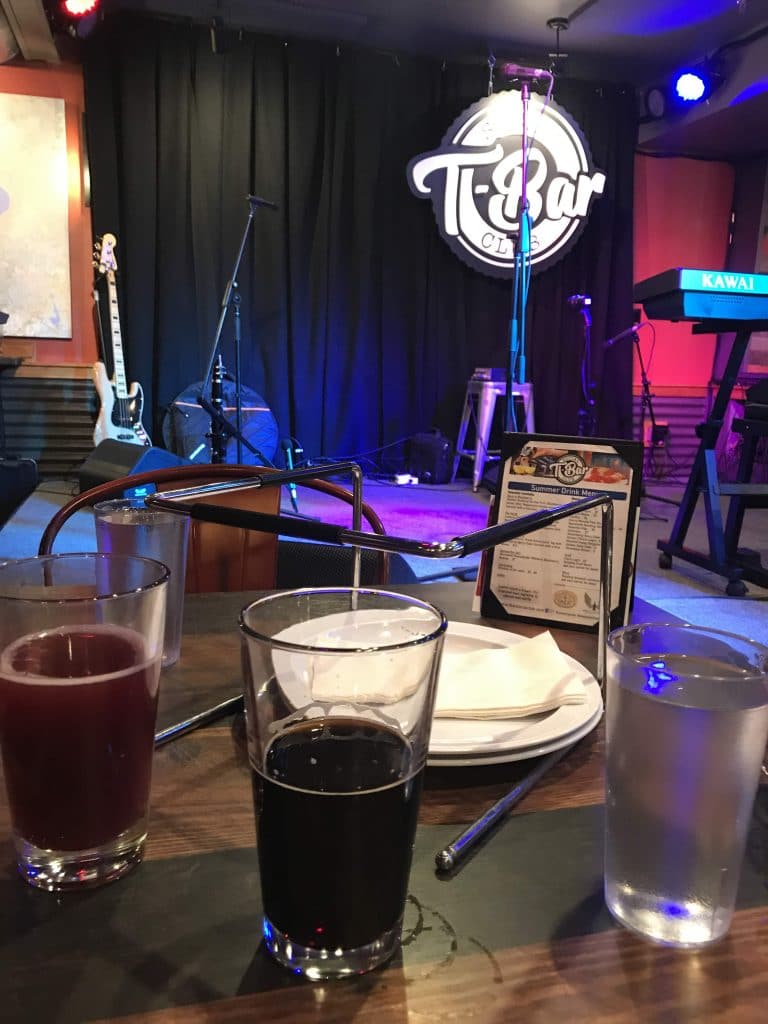 Breakfast To Go
Sunday morning I woke up and took a walk around the village. All the stores had pumpkins sitting out front and looked very festive. I walked over to The Lift to get some breakfast to go. I wanted to pick up 2 breakfast burritos that they usually have in the case, but even though it was only 8:30 a.m. they were already sold out. Instead, I order 2 breakfast sandwiches and a latte. I waited 30 minutes for my sandwiches, but they were tasty when we at them and everyone that works at the Lift was very nice.
Time to Head Out
We had an amazing time in the June Lake area and I can't wait to return. The village is quaint with amazing scenery, comfy accommodations, and a few good restaurants. I'm looking forward to planning my next trip to June Lake.