Before you go out for a crazy night of debauchery in Sin City you can head to Red Rock Canyon for an amazing day of hiking. Red Rock Canyon National Conservation Area is just a mear 25 miles West of the Las Vegas strip. On a Saturday in January, we drove from the Los Angeles area to Red Rock Canyon and it only took us about 3 1/2 hours.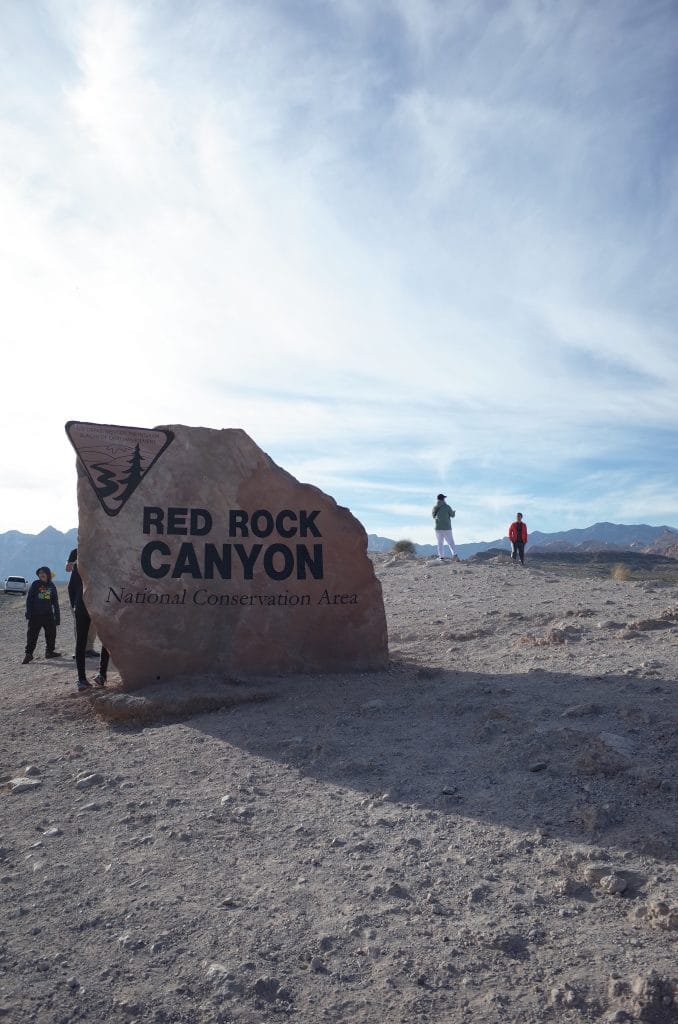 Plan to Arrive at Red Rock Early
Check the visitor information page for their hours. We arrived at the entrance at 9:30 a.m. There were only a few cars ahead of us to pay. There was a $15 entrance fee. We stopped at the visitor's center and looked around. Instead of hiking around the visitor's center, we decided to head to the Calico Tank hike. After entering the park the road is 13 miles one-way loop. When we arrived at the parking lot for Calico Tank it was completely full at 10:00 a.m. I drove around and around the loop, but nobody was leaving. I finally decided to drive down the road and park off the roadway and hope I didn't come back and find a ticket.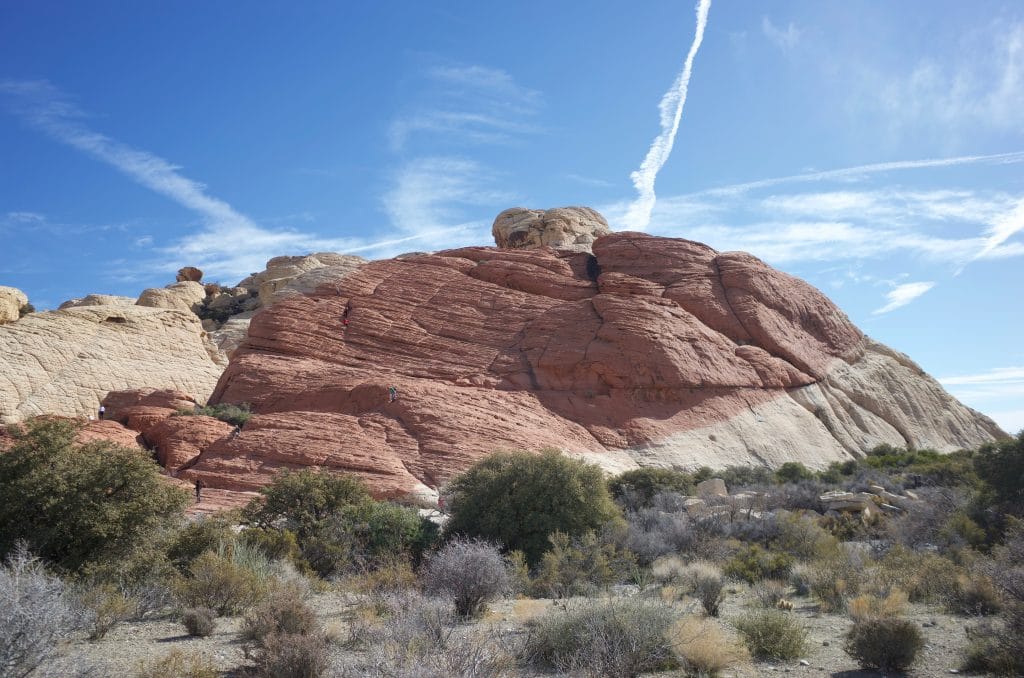 Wildlife at Red Rock Canyon
We hoped to see some wildlife during our visit to Red Rock Canyon, but we only saw a few lizards. There are signs warning drivers to slow down for the wild tortoise, but since we visited in January they were probably still hibernating. We lept our eyes peeled for wild burros, but we didn't see them either.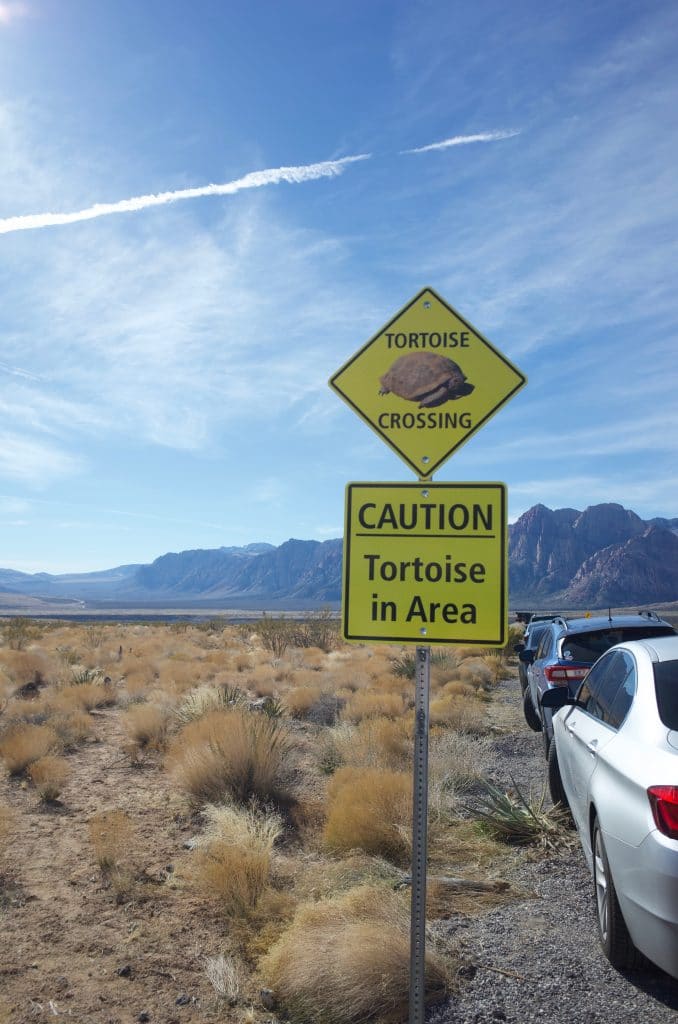 Hiking to Calico Tanks
The park trail map rates the hike to Calico Tanks as Strenuous. From the parking lot to the tank is a little over 2 miles roundtrip. Even though the parking lot was full there are other hikes in the area and lots of people practicing rock climbing. The first part of the hike follows an actual path. There weren't that many people on the trail when we first started. The weather in January was sunny and comfortable. I wouldn't want to do this hike if it was hot outside, because there is little to no shade. After about 1/2 mile the trail becomes less clear cut and the hike becomes "choose your own adventure." There are places that you can hop from rock to rock.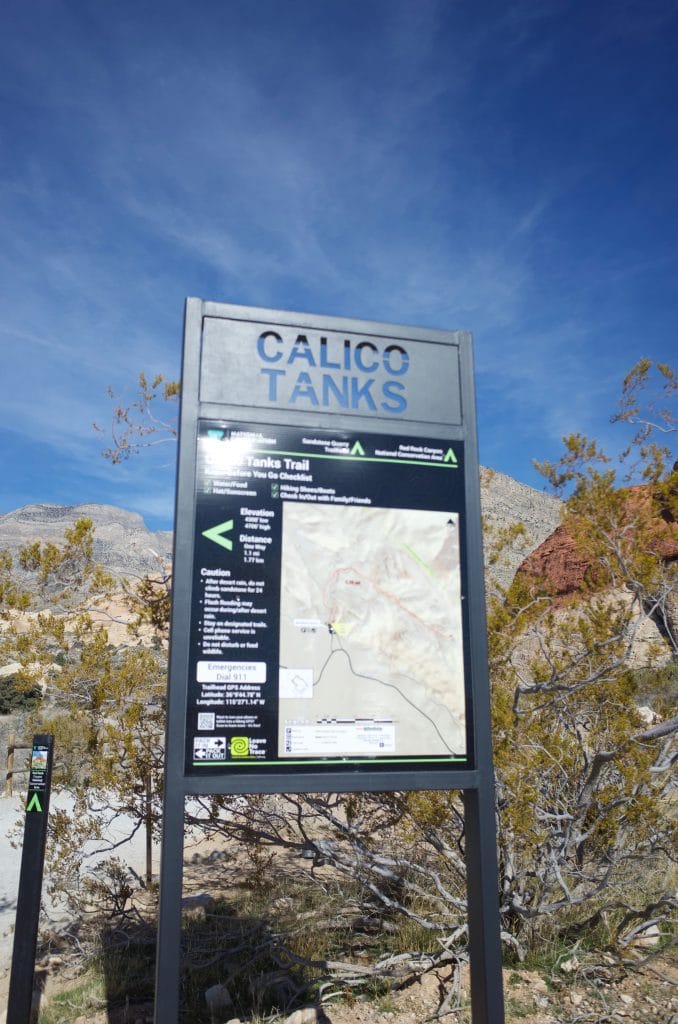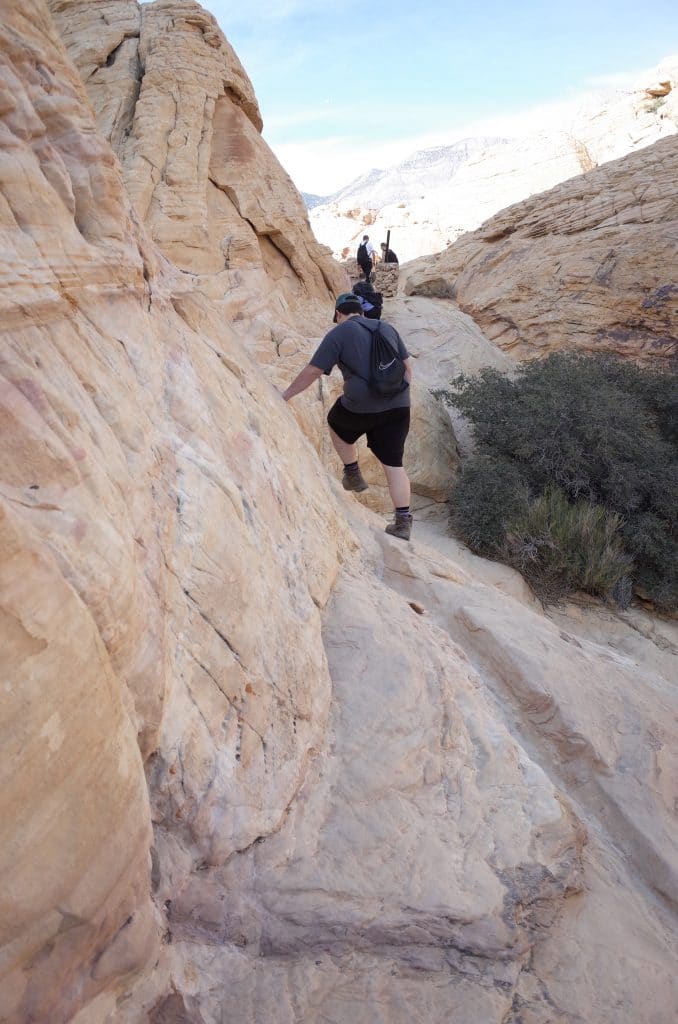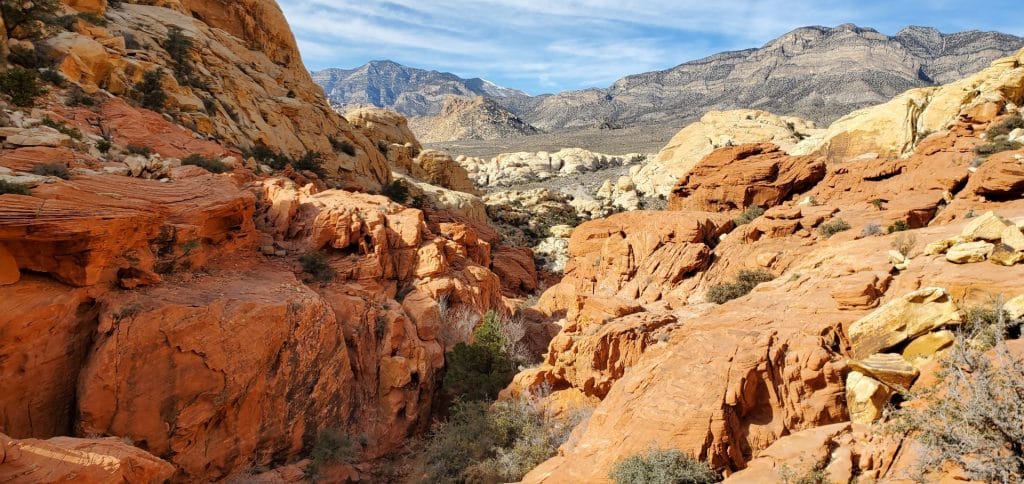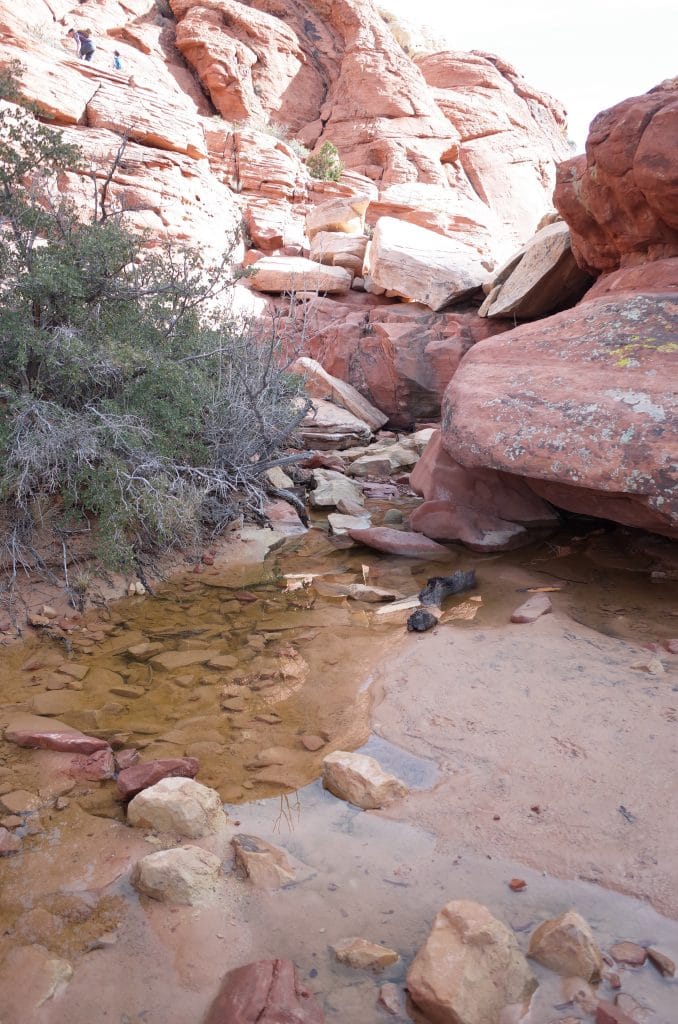 Calico Tanks
There are a few signs along the way to let you know that you are still going the right way. Basically, you are heading up through a small canyon. The actual Calico Tanks is a natural holding pool for water. I've heard that the water dries up in the warmer months. We made it to the tank in a little over an hour with plenty of time for exploring and taking pictures. After the tanks, you want to continue going up and you will be rewarded with an amazing view of the Las Vegas strip and valley. We took in the view and took lots of pictures.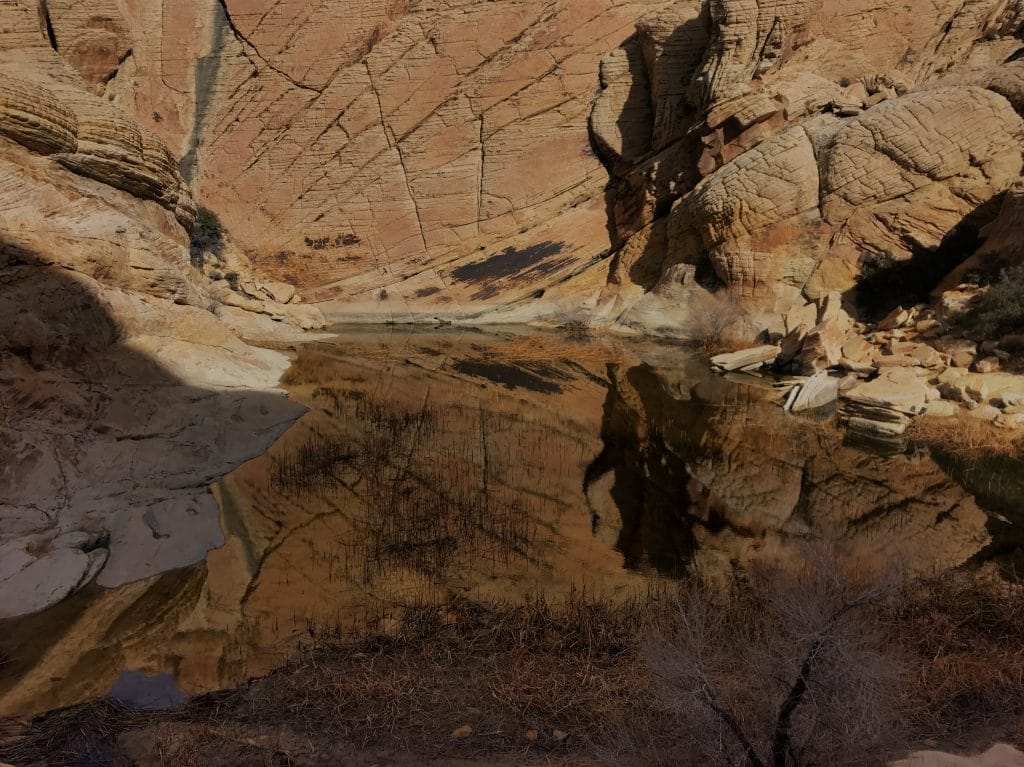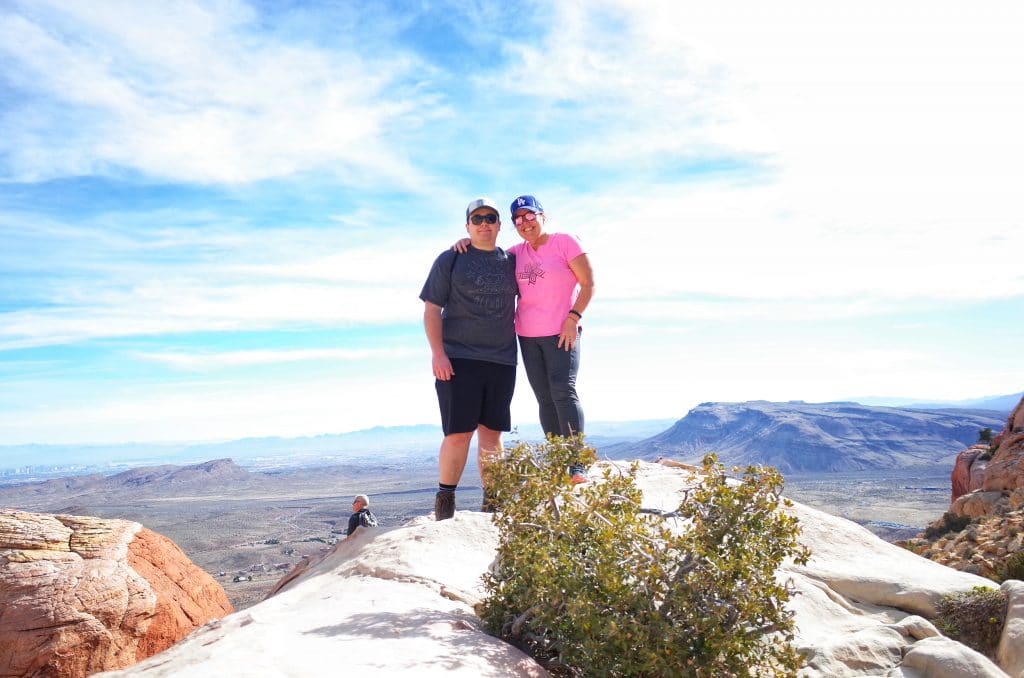 Hiking Down From Calico Tanks
Coming down was a little dicey. The trail had become "The Disneyland of the Desert." I couldn't believe how many people were on the trail on the way down. A lot of the trail is on rocks that have a thin coating of sand on them and there were way too many people in Vans or Converse that were sliding all over. We saw some people scooting down on their butts in order to avoid falling. We made it down and walked back to our car. The parking lot was still full on our way out.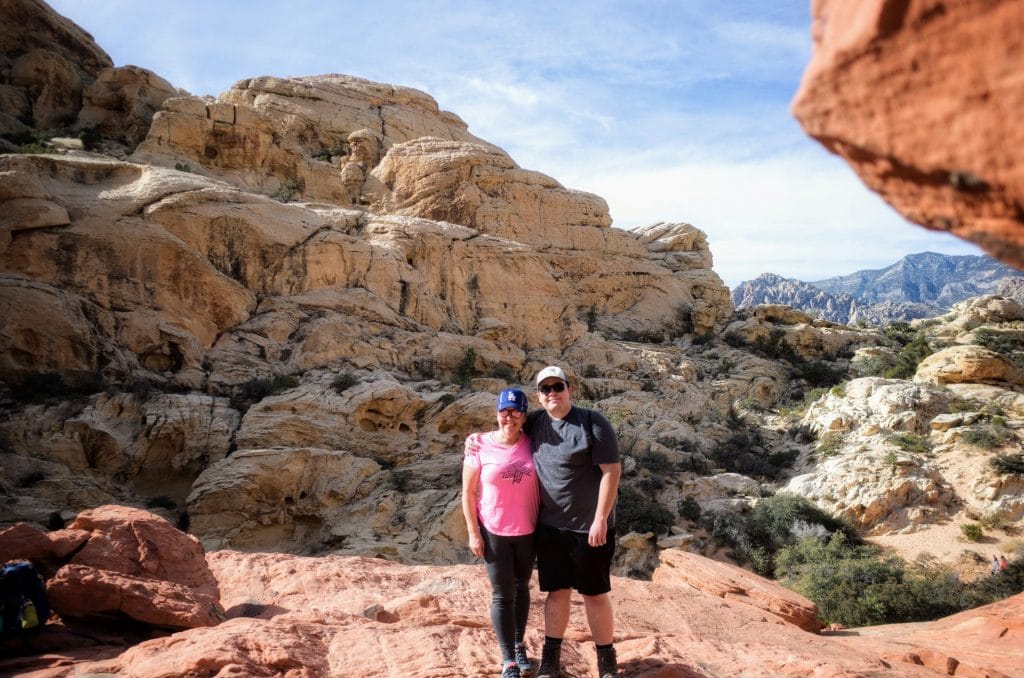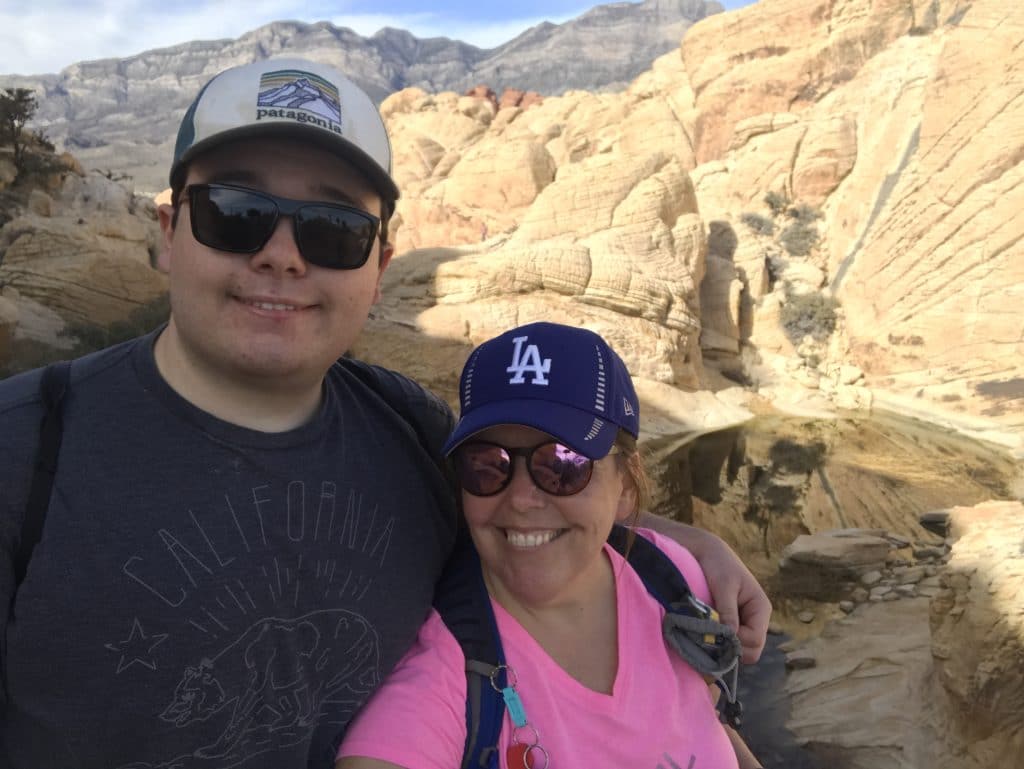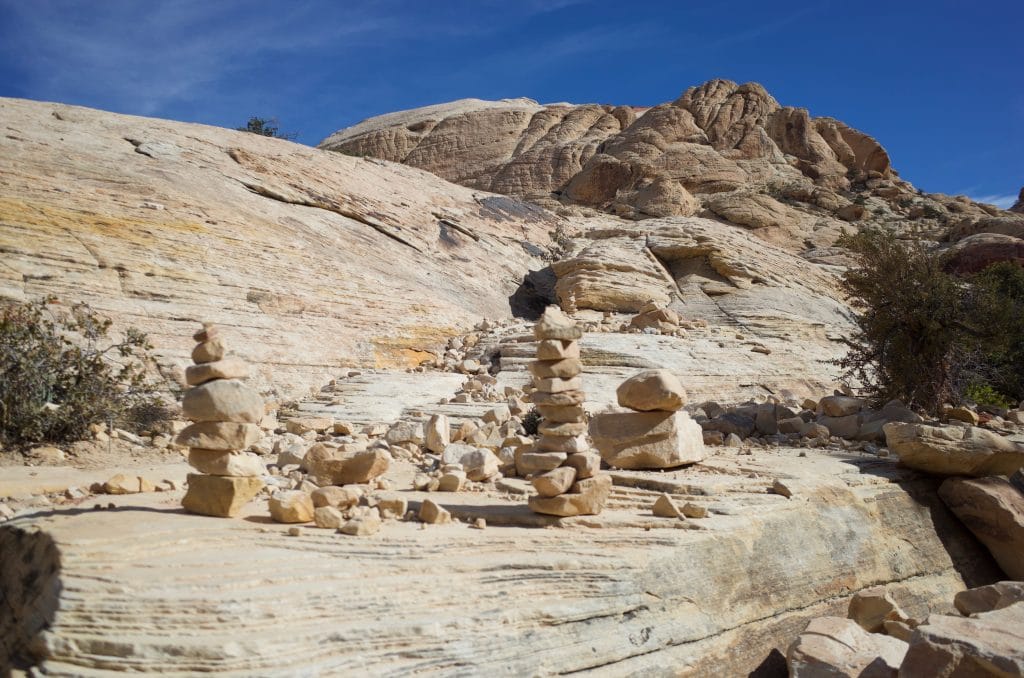 Petroglyph Wall
We continued driving on the scenic one-way loop. We drove to the parking lot for the Petroglyph Wall. Depending on where you can find a parking place the walk to the Petroglyph wall is very short. We walked across a wash and headed towards a cliff. The Petroglyphs are on the face of the cliff. The Petroglyphs are estimated to be 800 years old. After reading the sign and taking pictures we walked back to the car. We got a cooler out of the car and had a picnic at the Willow Springs picnic area. While we were eating the clouds rolled in and we started to get cold. We finished the scenic loop and decided we were done for the day.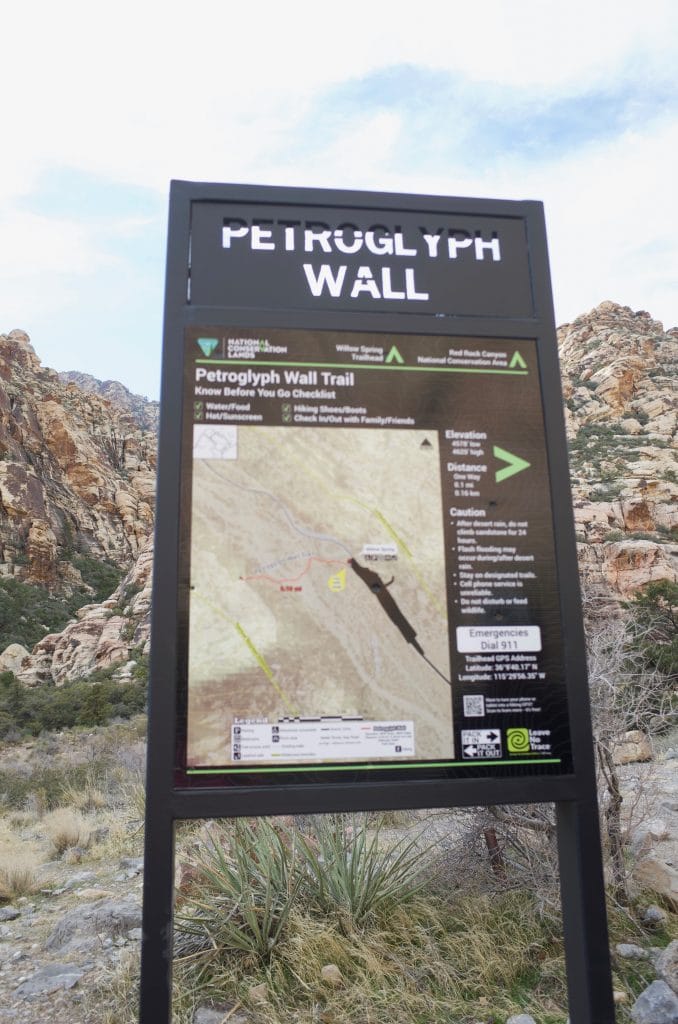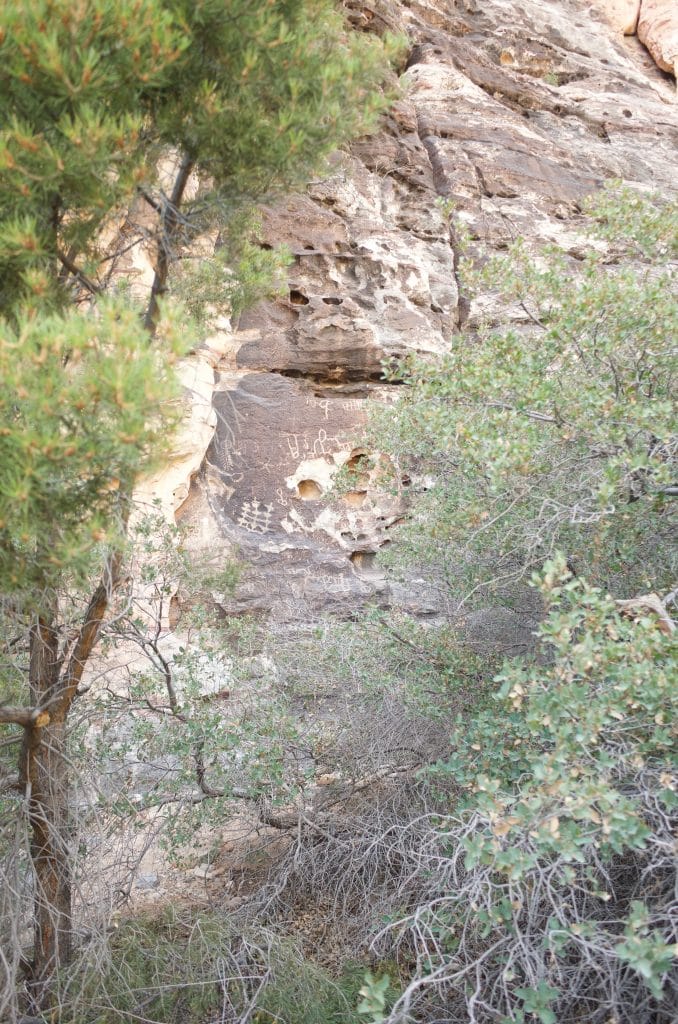 A Reason For Another Visit
We only did two hikes in Red Rocks. I would love to go back and visit, but preferably on a weekday when it is a little less crowded. We saw several groups drive by in open air 3 wheeled vehicles. Each car held 2 passengers and they all looked like they were having a good time. I would also like to come back and look around for some wildlife. All in all, we had a good visit and this was definitely a side of Las Vegas that I had never seen before.